Multiply your conversions and
skyrocket your revenue.
The ultimate aim of a business is to drive more sales and conversions by focusing on ROI. As technology has shrank the world into smaller platforms, implementation and execution of B2B and B2C marketing principles has become more intellectual and strategic for business and marketing professionals.
Today, as business leaders are experiencing cut throat competition, it is essential for them to understand that they are selling to decision makers.

web

Chanakya

believes that creating an immediate appeal for your products and services will help boost sales and increase conversions.
One of the weapon of B2B and B2C Marketing is "Content"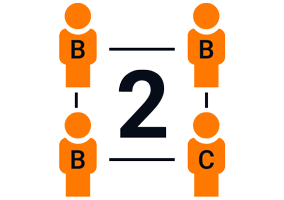 B2B/B2C
Social Media
Video Content
Mobile Content
Corporate event promotion
Virtual Conferences / webcast
Case Studies
Consumer Ads
Media buying
Direct Mail
Online PR and Promotion
Online Trade Show
Goals you will achieve
Brand Awareness
Customer Acquisition
Lead Generation
New Business Tie-ups
Online Media Engagement

We will help you compare the measurement across channels and monitor your brand to understand what your customers are saying about you.

1
Strategy
Our B2B/B2C strategies are made by reviewing exactly where you are, who you are targeting, how many qualified leads you require per month, what campaigns can be run to scale your flexibility for better results.

2
Promotion
Based on your current profile, we will create a repeatable sales system/funnel that will help turn your leads to conversions.

3
Conversion
You benefit from our expertise as we analyse and measure the performance of the campaigns to amplify the results in a way that will that will help you achieve your long-term goal.
Let's grow your business together.