ECommerce
Marketplace

Management
Launching a product into the marketplace does not necessarily guarantee sales because your competitors are offering the same products across similar platforms.
To stand out, you need a marketplace management services that:
Optimizing the product listing to get higher rankings.
Manage advertising to boost sales and outrank your competitor.
Have any questions?
Get started with a free quotation
Simply Posting your product online on a multiple marketplace doesn't Generate sales.
WebChanakya is a complete online marketplace management service provider that helps you optimize product listing, drive sales from a multiple marketplace platform.
We Help the Right Audiences Discover your Brand
---
Position your search ranking above your competitors with the right SEO strategy. Our team of experts have developed powerful, proven, and result-driven SEO strategies to help you expand your business.
Roadmap to Marketplace Management Success
Seller Shop Management
We're here to give you the boost you need to dominate the marketplaces like Amazon, Flipkart, Meesho and more.
From keyword research to product listing optimization to A+ content, our services will ensure your products stand out in the highly competitive marketplaces.
Our team is dedicated to helping you increase your visibility and sales with lightning speed, so you can experience measurable results with no delay!
Streamlined inventory management.
 Increased product visibility and exposure.
Enhanced brand identity.
Competitive positioning among competitors.
Improved customer relationships.
Increased customer base.
Product Listings with SEO Optimization
Our team will maximize your organic search engine rankings and tailor a strategy that helps us target and capture attention of the right customers.
Through proper use of keywords, titles, and product descriptions we drive previously untapped traffic your way- and further optimize the experience.
Our ultimate goal is to stay ahead in the competition and get you the highest ROI through our Marketplace Management Services.
Increased visibility in search engine results.
Better organic traffic.
Higher ranking of your product listings.
Better conversion rates.
More targeted customer traffic.
Higher return on investment.
A+ Content Development
We specialize in crafting premium content that increases the visibility and sales of items on Amazon.
We create content that is focused on customer shopping preferences, driving key performance indicators such as customer engagement and sales.
With our fully managed solution, you can rest assured knowing that your Amazon A+ Content is market leading and profitable.
Enhanced product pages that compel readers to take action and purchase.
Increased conversion rate and improved SEO rankings.
 Improved customer experience and brand recognition.
 Rich multi-media content that enhances product listings.
Improved ease of shopping experience.
Increased and improved customer reviews.
Sponsored Ads
We understand the importance of maximizing your reach and driving profitable growth in your business.
Our team leverages effective paid advertising strategies to help increase your visibility and stay ahead of the competition.
With our Amazon advertising services, you will benefit from increased sales, increased profits, and improved customer satisfaction.
Increased visibility on Amazon.
Improved product ranking and buys.
Access to larger customer base.
Ability to quickly adjust strategies and strategies deployed.
 Increased sales and profits.
Comprehensive performance reporting.
Reporting and Analysis
We provide meaningful metrics that allow you to track key performance indicators and explore trends.
Our reporting and analysis gives you the data you need to identify opportunities for improvement, reduce costs, and develop strategies for success.
At every step of the process, our experienced professionals provide expert guidance to ensure that our clients remain on the right path to achieving their goals.
Enhanced decision-making capabilities.
Improved inventory management.
Increased visibility into performance data.
Increased business profitability.
Gain insights into customer behavior and preferences.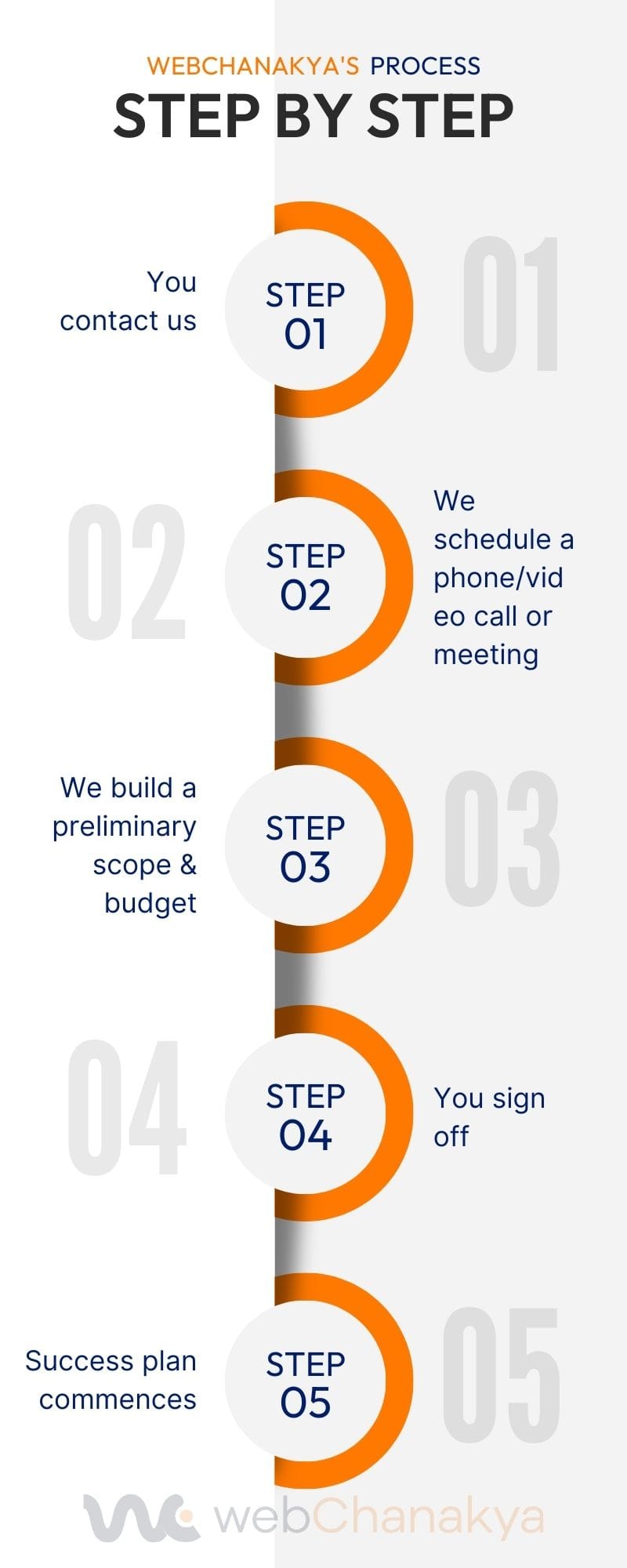 Benefits of working with WebChanakya
WebChanakya helps merchants across different categories including Fashion & Lifestyles, Health & Wellness, Grocery, Travel & Tourism, Education, Personal Care and many more.
Business and market Analysis
We don't just throw random ideas instead we research your industry thoroughly to promote your products.
Best Marketing Practices
Our experts have experience working with businesses across multiple platforms offer custom solutions that fit your needs perfectly.
Comprehensive Approach
We are experience in managing successful campaigns on all platforms providing comprehensive approach to succeed.
Maintaining Deadline
Our goal is not only to provide the highest level of service but also to ensure that our customers are satisfied.
Value for Money
Our team believes in the concept of 'value for money'. We help our clients optimize their spend for the ads campaigns.
Our Work Expertise in Seller account management services:
We are offering our clients complete solutions for managing their account management.
We provide end-to-end support for every aspect of the process including listing management, product content, customer acquisition, advertising campaigns, and much more.
Our team of experts provides you with the best possible solution for your online marketplace.
Our Services would aid in creating a great plan and constructing an ideal service.
Amazon account Management Services
Amazon offers a range of online marketing services designed to help businesses grow their brands.
WebChanakya Amazon Seller Account Management Service includes everything you need to promote successful sales on Amazon.
We provide an easy way to manage all aspects of your Amazon store from paid ads to product listing, A+ content to encouraging product review.
Flipkart account management services
Flipkart is the second biggest eCommerce site in India. It is a marketplace where people buy products directly from manufacturers or retailers.
Flipkart management services include various features like product listing, marketing, product advertising, SEO optimization, monitoring etc.
WebChanakya works to grow your business and brings sales with Flipkart marketplace.
Myntra account management services
Myntra is an ecommerce platform that focuses on fashion and lifestyle products.
WebChanakya offer Myntra account management services that help sellers to maximize sales, revenue generation and attain business growth.
Myntra Seller Account Management involves Product listing, Optimizing for better visibility, Inventory management, Advertisement, etc.
Other online marketplaces in India
We help you upload your product information into multiple markets including India mart, Alibaba, Meesho, Shopclues, Pepperfry etc.
We provide complete support from listing to management and marketing.
WebChanakya is a complete solution to run their online marketplace effectively. Our goal is to make it easy for you to focus on growing your business.
How
WebChanakya

can help your Business Grow

WebChanakya concentrates on actions that would enhance the visibility of your items and thus boost sales.

We offer an end-to-end suite of solutions which include Market Research, Online Marketing, Sales Optimization, and many more.

Our team of experts helps our clients achieve their goals through innovative ideas and strategic planning.

Product Listing
The product listing includes creating custom product title, descriptions, inventory management and many more. WebChanakya have got a team of experts ready to optimize your product listings.

Product Image Editing and Uploading
Your product images are one of the most important for online store. They represent your brand, tell customers what your products do, We are here to optimize it to make a purchase.
Product description
A product description is one of the most important parts of any eCommerce store because it helps customers make buying decisions. If you don't write a compelling product description, you'll lose sales.

Inventory Management
Inventory management is an important part in every eCommerce management. We provide detailed information about products including their features, specifications, images, review and many more.

SEO and Content Optimization
SEO and content optimization are important aspects of any marketplace. If you want to generate sales you need to make sure that your content is well SEO optimized to maximize profit.

Channel Analytics
Channel Analytics will help you increase sales, reduce costs. To stay ahead of the competition, you need to understand how your customers behave. Analytics help you providing insights about your visitors' behavior and rank higher.
WebChanakya: Your One-Stop Destination for Marketplace Management Services in Ahmedabad
We are a team of passionate people who love what we do. We are committed to providing our clients with the best possible customer experience. We believe that great products and outstanding customer service go hand in hand.
We offer a range of services designed to help brands succeed in different marketplaces. We work closely with brands across multiple industries to understand their needs and deliver solutions that meet those needs effectively.
CONNECT IN 24 SECONDS
---
Ready to Explore Our Digital Marketing Services?
DISCUSS YOUR PROJECT
---
Let us guide you for your requirement.