You want to reach a wider audience on social media, but you don't know where to start, and your competitors are gaining more exposure with paid marketing.
To solve this problem, you need to:
Reach your target audience quickly and effectively.
Utilizing Budget with Maximum ROI
Use an advertising strategy tailored to your business needs.
Have any questions?
Get started with a free quotation
Trying to market your business on social media can be overwhelming. It takes a lot of time and effort to advertise and gain traction from the right audience. 
With WebChanakya, your social media advertising will be a breeze! Let us help you craft campaigns that will hit the right target, right when it matters. Get the results you want - with us!
Get Seen, Increase Conversions: Unlock the Power of Social Media Advertising.
---
Tempted by the promise of quick results, more and more businesses are turning to social media advertising. However, before diving in headfirst, it's important to consider all the factors involved. The right advertising strategy could mean the difference between success and failure.
Roadmap to Social Media Advertising Success
Research and Competitive Analysis
We begin by examining your target audiences, their behaviors, and by conducting competitive analysis.
Next, we create a comprehensive breakdown of the current landscape of our competitors, analyzing the digital assets they have created and the strategies they use. Gaining insights into working/non-working tactics gives us an advantage when creating our own strategy.
Armed with this expertise, we can craft a social media advertising plan that will not only captivate our ideal customers but also enhance our online presence.
Understand the competitive landscape.
Identify differentiators & uncover areas for improvement.
Set realistic expectations, to further maximize ROI.
Stay ahead of trends and capitalize on new opportunities.
Create better informed advertising plan.
Identifying Your Ideal Customer Persona
Before we begin with social media advertising, the first step should be to identify the ideal customer persona.
We undertake these 5 key steps: 1) Evaluate and understand the current customer base; 2) Understand the customer's decision-making process; 3) Clearly define target segments; 4) Develop personas for each segment; and 5) Evaluate customer segments regularly. 
With this data, we can gain the insights necessary to maximize potential customer reach and attain success.
Target the right audience for your campaigns.
Gain insights into what type of message will resonate best with your ideal audience.
Develop customer loyalty and repeat business.
Improve customer perception of your product or service.
Build better brand reputation.
Planning the Budget
We will need to thoroughly review our current advertising strategies and goals and decide how much money should be allocated to our social media advertising.
In order to maximize the effectiveness, we will create a plan for allocating budget to various platforms, such as Instagram, Facebook, and any other applicable social networks.
Once the budget has been established, it is essential that we review and make adjustments to our plan on a quarterly basis in order to guarantee our campaigns are as effective as they can be.
Better control your spending
Minimum spend, Maximum ROI.
Amplifying reach and visibility.
Target desired audience.
Targeted content, campaigns and promotions.
Allocating scarce financial resources more efficiently.
Improve the effectiveness of campaigns.
Create Engaging Advertisements
Our social media ad expert team will brainstorm concepts that will help create compelling ads.
Once the concepts are finalized, we will develop eye-catching visuals that showcase our product and value proposition effectively. Last but not least, we will write compelling copy to draw the reader in and make them more likely to click on our advertisement.
By adhering to this roadmap, we will be adequately prepared to develop effective and captivating advertisements that will appeal to our target audience and generate desirable outcomes.
Greater click-throughs and conversions.
Increased brand visibility.
A deeper connection with customers.
The more engaging your ads, the higher their ROI.
Build trust between you and your customers.
More leads and higher sales.
Monitor Ads to optimize them for success
When it comes to monitoring ad campaigns, we begin with establishing realistic benchmarks for measuring success.
Our team sets up tracking tools within advertising platforms, monitors performance on a regular basis and make real-time changes as needed, and finally, regularly evaluates the performance data to refine the strategy.
This will help us optimize social media advertising campaigns, resulting in improved performance and increased cost-effectiveness.
Keep an eye on current performance.
Optimize granular audience targeting options.
Track competitive insights.
Analyze conversion paths.
Capitalize opportunities for higher sales.
Refine campaigns according to the results.
Reduce ad spending.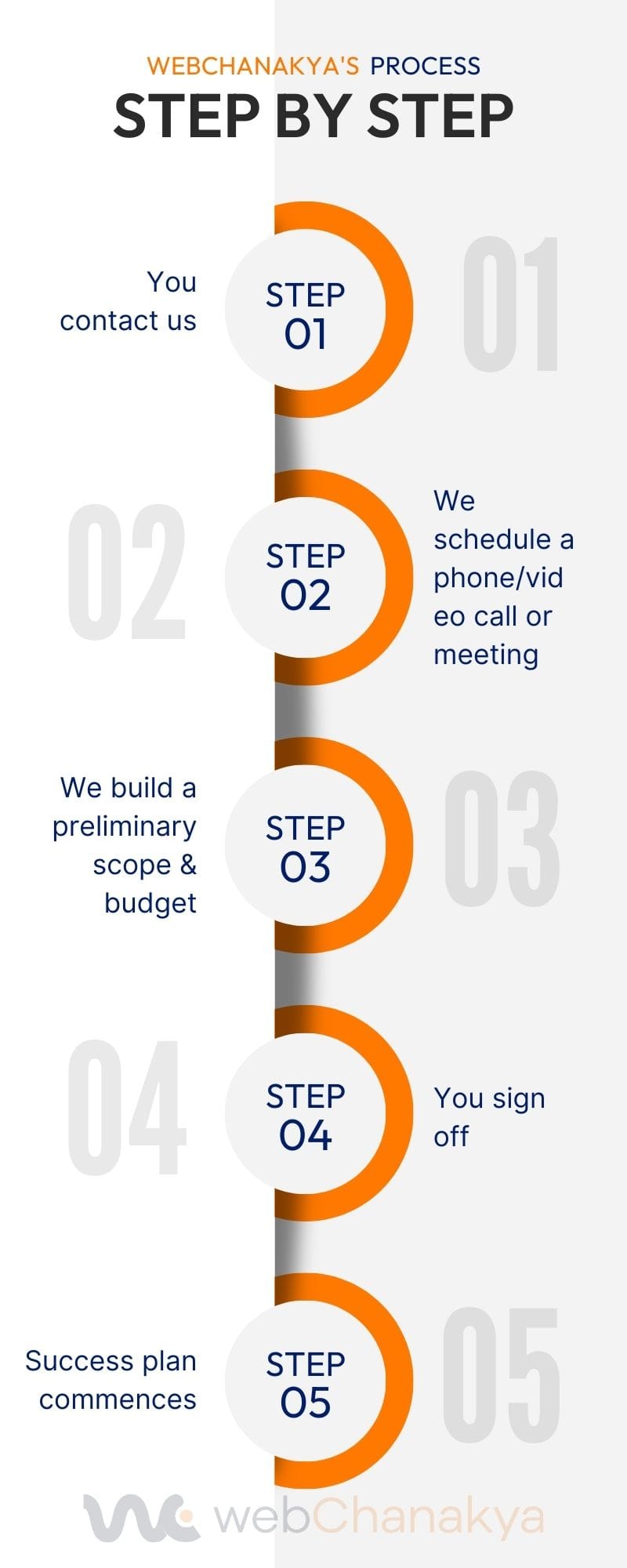 Maximizing Engagement and Conversion: The Benefits of Social Media Advertising
We are Digital Marketing Agency providing you best Social Media Advertising Services in India. 
Increase Brand Awareness
Social media Advertising is a great way to increase awareness with high quality, informative, and engaging content
Generate leads
You'll likely want to use paid ads on Facebook, Instagram and other social platforms to target specific interest based audience.
Build credibility
People trust brands that have been around for years. With consistent online presence, you should be able to build credibility.
Drive traffic
Getting social traffic is a good indication of your successful marketing Ads efforts towards conversion.
Grow sales and Conversion
To convert visitors into buyers, We create an effective social media campaign that makes them feel confident buying from you.
Advertising on social media Channels that drive Business
Before we plan social media marketing strategy with the specifics of each platform, let's start with the basics. When someone enters a query on a search engine, they usually enter keywords into a search bar. These keywords are used to find relevant ads on the internet.
For example, if someone searches for "Best social media advertising company" they're probably looking for social media services. Relevant advertising on social media platforms helps us target quality leads and drive business.

Facebook Advertising
Facebook advertising is a great way to reach people who have already expressed interest in what you're selling. It is a great way to reach clients quickly and efficiently. FB Ads are the most cost-effective way to create social media advertising engagement.

Instagram Advertising
Instagram ads are a great way to promote brands online. Brands can easily showcase their products by creating stories and advertisements. These features allow companies to build a strong community and drive sales.
LinkedIn Advertising
LinkedIn ads campaigns work to target professionals and leaders in your industry. These ads have a higher conversion rate than regular ads because they target specific audiences. Additionally, these ads promote your products or services and provide networking opportunities.

Twitter Advertising
Twitter ads are a great way for businesses to promote their products and services. They like to interact with brands on this platform because they enjoy learning new things. Consumers are more likely to respond positively to tweet ads.

Pinterest Advertising
Pinterest has become one of the most popular social media sites. It is a great way to share ideas and information about products and services and promote your business online. We offer a variety of options for businesses looking to advertise creatively.

Snapchat Advertising
Snapchat advertising is a great way to reach out to potential customers in a fun and engaging way. Snapchat's ads are only viewable for 24 hours after being sent out; WebChanakya is here to make sure you send them out right away!
Best Social Media Advertising Services in India
WebChanakya is the Result driven Digital Marketing Company provides a wide range of paid social media marketing services that help businesses grow online. We offer Facebook ads, Instagram ads and Twitter ads, among others. Our team works closely with clients to understand their goals and objectives, and we build campaigns around those needs.
We believe that paid social media advertising services are one of the best ways to generate leads and boost sales. In fact, our research shows that paid social media marketing generates about 50% more traffic than organic posts.
This means that paid social media advertising helps companies reach customers where they spend most of their time. This includes Facebook, Twitter and Instagram.
Our team of experts will work on your social strategy throughout the entire process. They will help you set up your campaign, measure it, improve it, and optimize it. You don't need to worry about anything; just let us do what we do best.
Why WebChanakya is your one stop social media Advertising agency:
Reach the audience that matters most for your business.
Build cost effective, results driven campaigns.
Optimize your ad spend to maximize ROI and results.
Generate Brand Awareness with the most valuable users.
Create Customer Loyalty for Repeat Sales, Word Of Mouth Recommendations, More.
Increase Conversion Rates by up to 50%.
Get more sales from existing customers or active users.
Improve social media management and customer service.
We provide a complete solution for all of your social media needs.
CONNECT IN 24 SECONDS
---
Ready to Explore Our Digital Marketing Services?
DISCUSS YOUR PROJECT
---
Let us guide you for your requirement.