Ecommerce Marketing
We know your ecommerce should have been at
seven figures

by now.
Have any questions?
Get started with a free quotation
Content Distribution
29403
E-Commerce Transactions
762729
Ecommerce Digital Marketing Agency for
Next Gen Brands
We're a full-service agency with strong abilities in eCommerce Marketing and Management.
---
---
In this age of ecommerce, many retailers are still struggling to find the right partner to support them in their quest to become successful ecommerce giants.
Turn your traditional business into a 24/7 sales generating online business with webChanakya's ecommerce Marketing Services.
Retail is
evolving

.
Are you ready?
58.4% 
of internet users buy something online every week.
Get a call back in 30 seconds  +91 9687686688
Our
Ecommerce Marketing

Expertise
What does a
Ecommerce Agency

do?

Full Service Ecommerce Marketing Agencies are those which provide ecommerce solutions to businesses that sell products online. Through effective Search Engine Marketing,  Social Media Management, Advertising, Creative Design, Data Analysis, and Technical Support, they can help clients increase their sales and customer base. A wide range of digital marketing services can be found from strategy development, website design, graphic design, social media management, email marketing, influencer marketing, paid search, analytics, and conversion maximization.

 

The best ecommerce marketing agencies are the ones who know what their clients want and deliver it to them effectively. Their process begins by listening and analyzing, and then taking that information and putting it in a strategic plan to give you results.

In order to really have an ecommerce business that can thrive and succeed, you need to know what kind of ecommerce marketing agency you want to work with, and what kind of ecommerce marketing services they can provide.
Design, Develop and Launch Ecommerce Website
The right ecommerce agency will have the expertise to help you choose the right platform, right features and content to build an effective website that is optimized for your products, customers and marketing efforts. They will develop and launch your ecommerce site, as well as monitor and tweak your content and performance to ensure your site is attracting the best traffic and converting to customers.


Establishes Ecommerce Best Practices
Ecommerce marketing best practices refers to the best strategies to build your business on the internet. The purpose of eCommerce marketing is to generate new leads, increase traffic, and sell more products through online channels.
An ecommerce agency's best practices are based on extensive experience in ecommerce marketing. Developing and executing a marketing plan for online business, starting from conception to implementation, their goal is to make your ecommerce brand profitable.


Focuses on Return on Investment (ROI)
When you hire an ecommerce marketing agency, you're hiring them because they'll bring value to your company. You should expect ROI from any ecommerce marketing campaign. An ecommerce agency should be able to show how much money they've brought into your business.
A good ecommerce marketing agency will also be able to tell you how many conversions they've generated, which means how many people have bought something after visiting your website. This is important because it shows you exactly how much profit you've made from each sale. 


Media Planning & Buying
Ecommerce media buying is the process of buying media, display advertising, and social media advertising, for e-commerce sites. The right ecommerce agency finds the right combination of products, campaigns, and advertising to maximize sales. Their goal of ecommerce media buying is to promote products and drive sales through online channels, thereby increasing profit, customer satisfaction and an increased ROI.
Drive More Sales
The last thing we want is for people to leave items on our shelves. When a customer starts from shopping cart and clicks checkout, but then decides not to complete the transaction, you are leaving a lot of opportunity for them to do business with you.  You can lose thousands of sales every month because of abandoned carts. To recover the shopping carts, ecommerce agencies offer incentives for customers to complete their shopping experiences. 
---
🚀 Growth Is Easy With web
Chanakya
Human-Centric marketing approach

Pool of experienced digital marketers

Dedicated account manager for all projects

Scalable Marketing Framework
Don't know where to begin?
What makes Web
Chankaya

your go-to Ecommerce Marketing Agency?

Ecommerce marketing is one of the most challenging aspects of running an online business. It's also one of the most rewarding. But how do you know if your Ecommerce marketing is working? That's where we come in. We're here to help you to establish Ecommerce marketing best practices. We'll help you to understand what your Ecommerce marketing efforts are doing for your business, and help you to make sure that your eCommerce marketing is working to its full potential.

The primary goal of Ecommerce marketing is to increase sales and revenue, through online channels such as websites, mobile apps, social media platforms, email campaigns, etc. The main objective of eCommerce marketing is customer acquisition and conversion.

In order to achieve this, we, as marketers, understand your customers' buying behavior patterns, preferences, motivations, and emotional triggers. This helps us develop strategies that target specific audiences and convert leads into paying customers.

Ecommerce marketing involves many activities including website design, search engine optimization, digital advertising, social media marketing, content marketing, email marketing automation, customer retention, conversion rate optimization, etc.

Here are some reasons to hire Web
Chankaya

as your Ecommerce Marketing Agency:
We're Ecommerce experts.
We understand the challenges that come with selling online. We've been doing it for years and we know what works and what doesn't. We're always looking for ways to improve, so you can count on us to help you build a successful ecommerce brand.


We're not your typical Ecommerce Agency.
We have years of experience helping businesses create a successful online presence. Our ecommerce digital marketing services are based on our core values of innovation, quality, integrity and reliability. We believe in delivering what we promise and we strive to add value to our customers.


We work directly with you. 
When we take on a client, we work closely with them, understanding their business, their products, their customers, and their targeted revenue goals. Then, together, we figure out how to turn those concepts into a successful ecommerce brand that thrives among its competitors.


Our team of professionals will work with you every step of the way.
Once we've determined your goals and strategy for your online brand, our team of ecommerce marketing professionals will create a plan to make those goals a reality. This begins right from the stage of choosing the platform to making the store rank higher to engaging with the audience to ultimately, driving sales. 


We're a results-driven agency.
We're here to drive your ecommerce business forward by using a comprehensive and innovative approach when it comes to selling your products online. We offer a wide range of digital services to help you grow your business. Our focus is to deliver measurable results that take your ecommerce store to the next level.
What are some advantages of working with Web
Chanakya

?
We take care of the technical side of running an ecommerce store, so you don't have to.
We create and manage your online ecommerce store.
We offer ecommerce marketing services to help you grow your online store.
We help you to optimize your website and online store for conversions.
We work with you to create the best content for your site, so it can convert to sales.
We research, develop and execute marketing strategies that align with the company's core business goals.
We build a community of engaged followers with social media platforms.
We help create effective brand positioning.
We create marketing campaigns that engage visitors and drive them to take action.
We develop paid and organic campaigns that generate sales and traffic.
We will help you recover your abandoned carts and generate more sales.
We track your analytics and find opportunities for new traffic and conversions.
We help you with any problem that comes up in the marketing automation process.
We set up a conversion rate tracking to understand how visitors are using your website.
We are not just your ecommerce service providers; we want to be allies in success.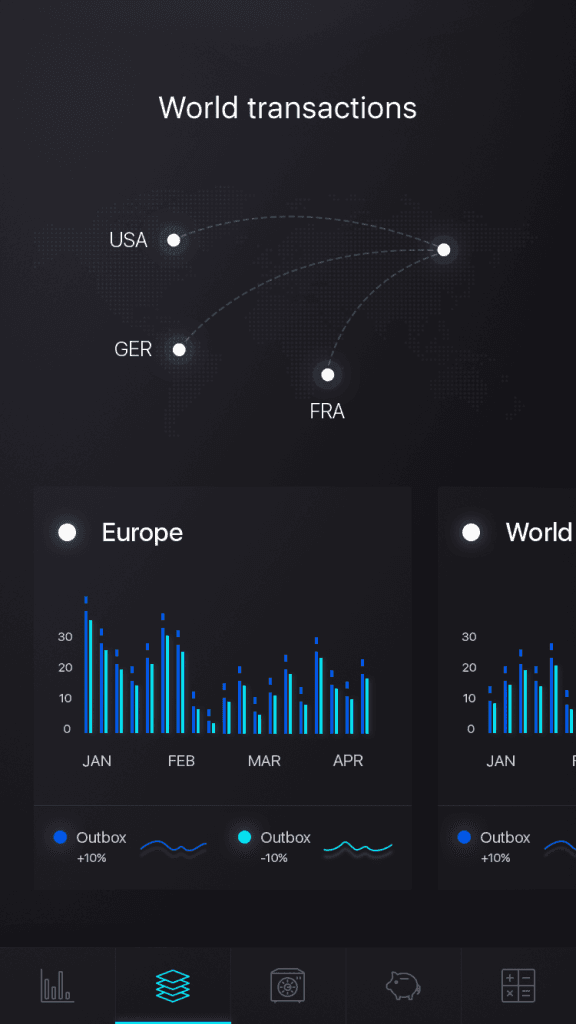 Become our next Case Study
Find out how we can get your store more traffic and conversions
Frequently Asked Questions
---
FAQs about Ecommerce Digital Marketing
1
What is ecommerce marketing?
Ecommerce marketing is a way to market products online. It involves a range of tactics that includes search engine optimization (SEO), social media marketing, email marketing, content marketing, and display advertising. Ecommerce marketing is a great way to reach new customers and to promote products that sell well.
2
What is ecommerce marketing agency?
An ecommerce marketing agency helps ecommerce businesses grow their brands online. An  agency will manage almost all the aspects of your online store. Some of its services include: Content creation; SEO (search engine optimization); social media; conversion optimization; content marketing; and even web design.
3
Is digital marketing and ecommerce marketing same?
Ecommerce marketing, or online commerce marketing, is a subset of digital marketing, which is any form of marketing that uses digital technology to promote your business. However, marketing strategies for ecommerce stores are very different from marketing for web pages. As a result, the best way to market your products will vary.
4
What is digital marketing in ecommerce?
Digital marketing is all about attracting customers to your brand, converting them into customers, and keeping them coming back for more. In ecommerce, digital marketing includes email, mobile, social media, search engine optimization (SEO), and even online advertising.
5
How do I choose the right ecommerce platform? 
There are several different platforms available today. Some of these include Shopify, WooCommerce, Big Commerce, Magento, etc. The best thing to do is to consult an ecommerce marketing agency and let them guide you with the kind of platform and technology required for the kind of business and products you wish to sell online.
6
Is email marketing important for ecommerce businesses?
Yes! Email marketing is a proven sales tool. However, it's not just the emails themselves that drive sales, but the entire process. It's important to develop a strategy that works for you. The first step is to set realistic goals. It's best to start small with a limited budget, since you're likely to have to spend money to make money with email marketing. It's also important to understand that email marketing isn't a one-size-fits-all solution. Each business will require a unique approach to maximize results.
7
Why is it important for business owners to create an ecommerce website?
A majority of people are shopping online today as they prefer the ease and convenience of purchasing things online. An ecommerce website will allow you to reach a greater audience no matter wherever you are located. It's the the quickest and easiest way to get your products in front of a larger audience, drive more traffic to your store and get more conversions online. 
8
When will I start seeing results from a ecommerce digital marketing campaign?
The answer is different for every company, but generally speaking, ecommerce marketers need to see a significant increase in conversions over a sustained period of time. This is because if people aren't actually buying something from your store, there's no real reason for them to come back. You should begin to see a bump in conversions within the first two months of launching your marketing campaign. At the same time, you'll also see an increase in page views, email signups, and social media followers. These are all good signs, but if you're looking for an instant result, you'll likely be disappointed.
9
How much do your ecommerce marketing services cost?
Every online store has a unique set of challenges, goals, and aspirations. Our ecommerce marketing services will depend on the size of your company, the number of products you wish to sell, how much traffic you expect and how much sales you wish to achieve.
10
When do you need to hire an ecommerce marketing agency?
When you decide to sell products online, you have to make sure that you are able to capture the right attention. You need to attract as many buyers as possible. And you need to ensure that you're able to sell your products at the best price. This means that you need to focus on ensuring that you are able to achieve these things.  If you already have an ecommerce store and you are not getting the desired traffic, desired sales and low conversion rate, you might want to consider hiring an ecommerce marketing agency. A reputable agency will understand what you are looking for. They will understand your business, your needs, your goals and targets and strategize the digital marketing in  away that achieves the best results for your ecommerce store. 
11
Does an agency work with all ecommerce shopping carts?
The answer is yes. We work with every major eCommerce platform, including Magento®, PrestaShop®, WooCommerce®, Opencast®, Zen Cart®, Os commerce®, Big Commerce™ and others. We specialize in creating custom solutions for each client's needs. You don't want to settle for anything less than excellence. If you are looking for a partner that offers a full range of services, including ecommerce store development, digital strategy, social media marketing, pay per click advertising, email marketing, and much more – we are here to help. Contact us today to learn how we can help you build a successful online store.
CONNECT IN 24 SECONDS
---
Ready to Explore Our Digital Marketing Services?
DISCUSS YOUR PROJECT
---
Let us guide you for your requirement.