WebChanakya (noun):
---
The one who adheres to the timeless wisdom of Chanakya and harnesses its power to ascend businesses to previously unattainable heights.
Not your typical agency!
For the past 12 years we have been with you at every stage of your business whether you are starting off, expanding or exploring new mediums to maximize your profits. 
---
ROI Driven Approach
We focus on creating marketing campaigns that deliver tangible results, drive strong ROI for our clients and help them achieve their business goals.
---
Complete Transparency
This means that we always clearly communicate our processes, pricing, and expectations, and we are open and upfront about any challenges or issues that may arise.
---
Customized Solutions
We work closely with our clients to provide a customized approach to meet the specific needs and goals their businesses.
Our Story
We fuel success through digital transformation.

WebChanakya was founded in 2011 as a full-service digital marketing agency by Mr. Mitul Dadhania. Combining his expertise, knowledge and experience in the digital marketing field, he wanted to find the right mix of innovative and cutting-edge services to help clients achieve the greatest possible success.

Fast forward to today and WebChanakya has helped hundreds of clients grow their digital presence, whether that be through creating targeted digital campaigns, developing custom websites, or revitalizing brand identities. We are here to create a meaningful, successful and lasting impact on your digital journey.
The Team Behind Us (Top Executives)
At the helm of WebChanakya is Mr. Mitul Dadhania, with over 15 years of experience. Having established himself as a veteran in the industry, brings a wealth of knowledge and experience to the table. 
His main focus is to ensure that the team is given the necessary tools needed to deliver incredible results for our clients. Mr. Dadhania is driven by the belief that, in today's digital age, data is everything and, with the right insights, you can truly make a difference for any organization.
In addition to being an entrepreneur, digital marketer, software developer, mentor, and strategist, Mitul is the go-to person for anyone looking to achieve their business goals.
The Web
Chanakya

Difference

At WebChanakya, we have a distinctly digital-first approach. We believe in delivering digital solutions that put the customer first, and that drive tangible business growth for our clients. How do we do it? We use strategic planning, innovative technologies, and data-driven insights to develop and optimize campaigns, strategies, and processes that are tailored to best fit the needs of each client.
Our Values
At WebChanakya, we believe that by living our core values, we can create a more successful future for both our clients and our agency. Our core values are:
Innovation - We are constantly searching for new and improved ways of doing things.
Excellence - We continuously strive to exceed expectations and deliver the highest quality work.
Clarity - We always ensure that our clients know exactly what they can expect from us and our services.
Transparency - We provide clear and honest communication to ensure our actions are always transparent.
Integrity - We uphold the highest ethical standards, always.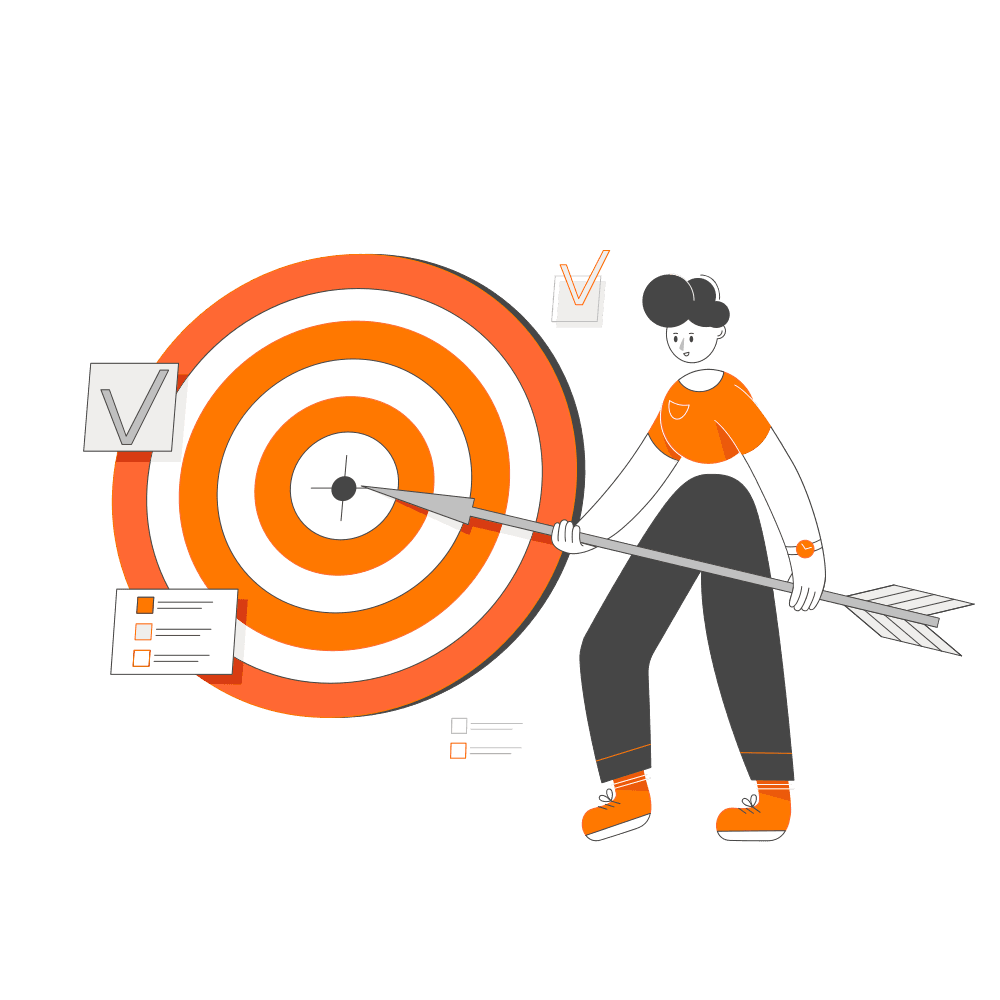 WebChanakyais a Full Service Digital Marketing Agency and an end-to-end E-commerce solution provider, aiming to change the way industry looks at Online Marketing. Our process is simple. Starting from research to delivering & converting the potential prospects, our team of experienced and skilful professionals streamlines the process in a way that will turn your leads into desired conversions.
Breaking Down The Tagline
Why choose us as your Digital Marketing Agency?
1
We take your Brand as seriously as You, because your Success is our Achievement!
2
We bridge the gap between you and your potential customers.
3
Starting from SEO to Online PR, Reputation Management to Social Media, we will be your helping hand at every stage of marketing.
4
Have an in-house team but not sure which strategies and plan to implement? We can train and guide your in-house marketing team.
5
Integrating offline and online marketing shouldn't be difficult. We will help you integrate the online as well as offline marketing strategies.
6
We don't believe in one-size fits for all solutions. We customize according to your requirements.