9 proven ways to skyrocket your B2B email marketing campaign
May 10, 2016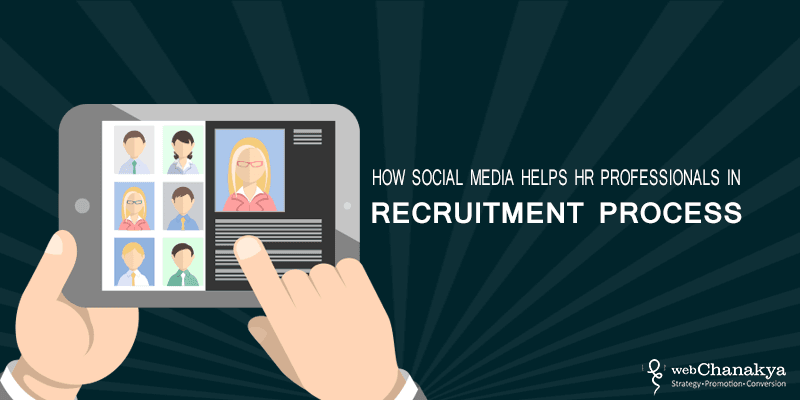 How social media helps HR professionals in recruitment process
May 17, 2016
Google analytics can be astonishing. You may be dealing with it every now and then, but still it appears to be diversifying in nature. You know the information, labels and number, but still cannot make it from where to start or read.

It monitors your web marketing campaigns, denotes what works in your favor and what not. Using google analytics you can track how the user is using your website. To have an access to the reports, you just need to sign into your Google Analytics account and select standard reporting.

Here are the eight metrics that business owners can take help from google analytics with getting very much into technicalities.
1

Behavior report
Behavior section conveys what the visitor does on your website. It gives an explanation to what pages do they visit and what actions do they take. There are 9 sections from where you can track the actions of your visitors.
Overview: It provides an overall graph of the amount of traffic your website receives. It provides the graphs of maximum page views, average time on a page, bounce rate and exit percentage.

Behavior flow: It describes the path your visitor take from the first page they land to the last page they visit on your website. It gives you a visual representation of how long the visitors stay on your website and where they end up leaving.

Site content: It shows how your visitors engage with pages on your website. Here you can see your top content along with average amount of revenue generated by each page. With content drilldown you can look out for the top content on your site and top content within a particular folder.

Site speed: It describes how much time the visitor spends on each pages that he goes through on your website. This helps to make your content more effective with the reading of that particular page.
2

All pages
Here you will see the list of all pages of your website with respect to the date. This provides you with the interaction level of each page depending on the data. It consists of:
Page views: This shows the duration of the page the visitor was on.

Unique page view: This defines the session during which a specific page was viewed at least once.

Entrance: It shows the page which is often viewed as an entry to your website.

Bounce rate: It describes the page where the visitor did not interact much with the website and exits.

Page value: Calculated as the addition of transaction revenue and total goal value which is then divided unique page views for a specific page or set of pages.
3

Landing page
This report will give a list of popular landing pages arranged in number of visitors that have landed on each page over the specified time period.
It also provides information on number of page visits, average visit duration, percentage wise new visits, and bounce rate.
4

Exit page
The report defines the last pages people often visit before exiting the website. These pages are the ones where you need to incorporate few things that can keep your visitors for longer duration.
To keep the visitor engaged and to keep him on the site, add more links that redirects other pages on your website.
You can also have subscriptions options so that visitors can receive newsletter or mails on weekly, fortnightly, or monthly basis.
5

Social overview
Social media is an integral part of any e commerce business. Social media is all about conversion hence, through this report you can see which social media platform leverages your business. This will in turn help you to focus and exploit that platform for the betterment of your business.
You will be able to note down and see what content is performing the best and drives most traffic to your website.
6

Real time
These report shows what is happening on your website on real time. It tells you currently how many people are there on your website. It reveals the location from where the most traffic is driving in.
Traffic sources shows whether the traffic which is coming on your website is through organic reach or paid.
Conversion report shows how many users have enquired and are possible prospects who will then convert into customers. The page from where most of the conversion takes place is usually denoted here in the report.
7

Source and medium
This report will show from which medium or source the traffic is driving in to your website. This will show the new users coming from which social media platform.
It provides details of bounce rate from the specific page or set of pages.
8

Geo location
This report signifies from which country the most traffic is driving in to your website.
This will help you to target customers of that country leveraging your website.
Using analytics you can set goals for your e-commerce business that will fulfill your objectives and will garner more audience to your website.

These reports are beneficiary for you to know to interact and engage your visitors and convert them into your customers.

This is the simple guide, we will shortly provide you with a broader aspect of incorporating google analytics in your business.