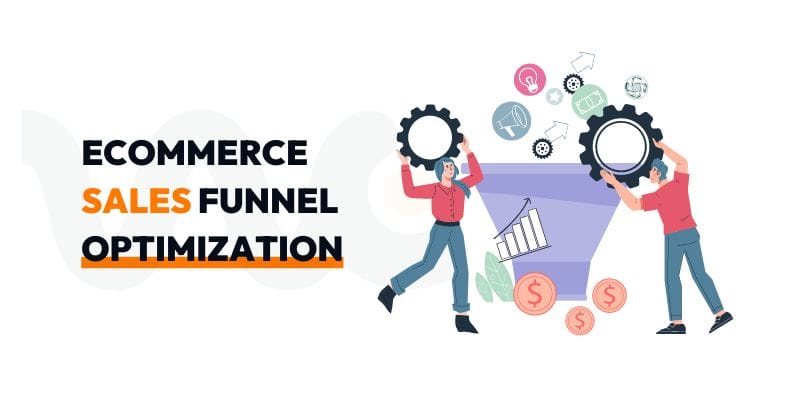 Ecommerce Sales Funnel Optimization: Turn Visitors into Buyers
November 7, 2022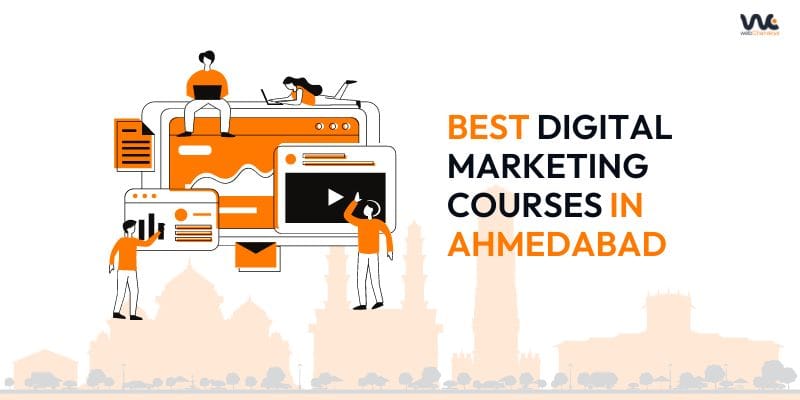 Best Digital Marketing Courses in Ahmedabad that land you Jobs
March 28, 2023
A single missed patient can cost a hospital tens of thousands of dollars. So when it comes to hospital marketing, attracting new patients and retaining current ones is essential. This is especially true in a time of increased competition within the industry and when facing the added complication of COVID-19.
Hospital marketing strategies focus on patient acquisition. Instead of promoting only the traditional ways, such as doctors and services, hospital marketing should focus on the patient experience, internal reputation, and personal touch.
When done correctly, hospital marketing and patient acquisition strategies can help attract new patients, build customer loyalty and increase patient volume significantly. According to a recent survey by the American Hospital Association, up to 12% more people went to the hospital because of hospital marketing.
From creating personalized messaging to building relationships, developing a comprehensive hospital marketing strategy can be the key to success for any healthcare organization. 
A successful hospital marketing plan will reach and engage potential patients, encourage them to seek care, and build loyalty among current patients. But how can hospitals effectively reach patients and build trust? One way is through targeted campaigns that focus on providing value, managing costs, and providing a supportive customer experience.
With an eye towards the overall patient experience, hospital marketing can help to bring in and keep new patients, while providing high quality care to existing ones.
Utilize Digital Marketing Technology to Attract New Patients
Hospitals can benefits from digital marketing agency to effectively attract new patients. From creating web content and SEO-optimizing webpages to deploying targeted ads on the multitude of digital channels, accurate messaging can be used to reach the right audience.
The key to successful digital marketing lies in targeting the right channels. By understanding the psychographic and demographic profile of their potential patients, hospitals can target ads to them and reach potential patients on the right social media platforms.
Hospitals can also implement a comprehensive content marketing strategy, which includes developing content that meets the needs and interests of their target patients. For example, hospitals can create content that reduces the myth surrounding a medical diagnosis. They can also provide a list of services they offer and explain their procedures in a way that is easy to understand.
Smart analytics and tracking tools can help hospitals better understand the effectiveness of each of their campaigns and capitalize on opportunities for growth. Hospitals should also make use of modern automation tools like chatbots to provide potential patients with information 24/7 and create a positive experience.
Hospitals should also use this as an opportunity to create consistent branding across their digital campaigns. By utilizing data-driven insights and developing messaging aligned with their core brand values, hospital marketing campaigns can create a lasting impression and increase patient loyalty.
Through leveraging digital marketing channels and deploying automated solutions, hospitals can attract new patients more effectively while ensuring they make a lasting impression.
Leveraging Patient Referrals to Drive Growth
Hospitals looking for increased patient growth can leverage referrals, an effective and ethical strategy. When patients connect with their healthcare providers and recommend them to friends and family, the hospital can benefit from the new patient's visit. Here are five steps to optimize referral growth:
Foster relationships between healthcare providers and patients. Patients are more likely to provide a favorable referral if they share a good relationship with their provider. Establish open communication by scheduling ample appointment times, establishing a "no question off-limits" policy and keeping patients informed on the latest options that best serve their individual needs.
Make it easy to refer. Make it easier for patients to refer by providing them with refer-a-friend cards or emails with information about your facility. Also, allow patients to click referral links on various sites, such as Yelp.
By leveraging patient referrals, hospitals can cost-effectively increase patient growth. Optimizing these efforts with the strategies above can help ensure success.
Strategies for Turning Online Interest into Healthcare Visits
Hospitals marketing teams can leverage online engagement to create long-term relationships with patients and draw them into uses for healthcare visits. Here are three strategies for turning online interest into healthcare visits:
Follow Up Promptly: Increasing the speed at which a hospital responds can improve a patients' overall experience. Aim to respond to online searches within 24 hours and follow up with patient inquiries the same day they are made.
Showcase Clear Benefits: Make sure to communicate all the benefits of using your healthcare facility. Showcase the value of your wait times, quality of care, special services you may offer, and locations.
Promote Testimonials and Reviews: Testimonials and reviews are an affordable way to show how a patient can benefit from a visit to your hospital, and how great healthcare service looks like. Share patient reviews and include details about patient experiences, to ensure that potential patients know that you're offering the best value for their healthcare.
Crafting an Engaging and Memorable Brand Identity
Creating an engaging and memorable brand identity is essential for hospital marketing success, and a confident and balanced combination of personality and hospital values is important. Patients should immediately recognize and relate to a hospital brand and understand its unique attributes.
Here are some key steps to crafting a memorable hospital brand identity:
Develop a strong mission statement: Develop a concise and clear mission statement that conveys the purpose, promise, and values of the hospital.
Choose consistent visual elements: Select the right visuals to represent the hospital, including a logo, fonts, colour palettes, and other elements.
Incorporate look and feel: Use the selected elements of the visual identity to create a uniform look and feel across all marketing materials.
Create brand messaging: Craft brand messaging that reflects the hospital values in your mission statement, as well as any specific objectives or beliefs.
Incorporate the hospital culture: Incorporate the hospital culture into the brand identity by having an open dialogue about the hospital's stories and goals.
These hospital marketing Ideas can create a unique and memorable brand identity that will attract and engage new patients.
Creating Effective Online Ad Campaigns to Increase Hospital Visibility
An effective online marketing campaign requires strategic planning. This includes setting clear goals, getting the right audience, getting the right message, and keeping track of how well each campaign is working.
Start by setting clear advertising objectives and identifying target audiences. Hospital advertising campaigns should be tailored to the distinct wants and needs of different patient segments. Ads should also be tailored to the device on which they will be displayed (e.g., desktop, laptop, tablet, smartphone).
Focus on crafting an effective message and a distinct call to action. Accurately representing the hospital's brand and values is essential. Ads should be concise, yet capture potential patients' attention.
Advertising campaigns should be monitored and tracked from beginning to end. Measurements should include page views, clicks, conversions, and other traffic statistics. Tracking each of these helps determine which campaigns are effective and which need to be re-evaluated.
Finally, stay up-to-date with trends in the industry. Testing and experimenting with new technologies, such as programmatic advertising, will help the hospital grow online and reach a larger audience.
Understanding the Benefits of Hospital Marketing on Patient Retention
Hospital digital marketing is the practice of developing and executing a plan to promote a hospital, its services, and its physicians and staff. This can lead to positive patient outcomes by fostering relationships with current and potential consumers. The goal of hospital marketing is to increase patient retention and satisfaction, as well as drive referral business.
It's important for marketing professionals and leaders to understand the impact that hospital marketing can have on patient retention. Patients are more likely to return to a hospital after a positive experience when they've experienced meaningful interactions with hospital staff and physicians. Meaningful interactions can be anything from a pleasant conversation with a medical assistant to a successful resolution of a medical concern.
Here are some ways that hospitals can use marketing to promote patient retention:
Promote consistent quality of care: Make sure that each patient's experience is the same each and every time they come to the hospital.
Aim for patient-centric care: Create and implement a strong approach to patient-centric care, such as proactive patient outreach, personalized care plans, and patient education.
Keep patients connected: Have a strong online presence and invest in online services that allow patients to stay in touch with their health care team.
Track and analyze patient feedback: Utilize patient feedback surveys and analytics to identify areas for improvement and quickly address any issues that may arise.
Utilize patient ambassadors: Encourage patients to become ambassadors for their hospital by writing reviews, providing testimonials, and sharing their experiences.
By using these strategies, hospital marketing teams can help increase patient satisfaction, build better relationships with patients, and improve overall patient retention.
Utilizing Traditional Marketing to Increase Brand Awareness
Traditional marketing strategies include print advertising, radio/TV commercials, digital billboards, direct mail and more. There are several advantages of using traditional marketing, including a larger audience, widening the audience to include someone who may not generally use digital technology.
To make traditional marketing more effective, it is important to have an effective tracking system in place to measure the effectiveness of a campaign and provide real time data. This helps to find out which campaigns are working and which are not. Marketers should also be aware of the environment and culture of their respective markets. The success of any marketing campaign depends on this.
Currently, traditional marketing is being used alongside digital media platforms. This combination helps viewers to get maximum exposure. With the advent of technology, traditional media can be tracked and targeted using ZIP Codes or other data-driven consumer segments.
Overall, traditional marketing can be used to create a successful advertising campaign for hospitals and health systems when used in tandem with digital media platforms. In addition, a robust tracking system and comprehensive knowledge of their target market can make a successful traditional marketing campaign.
Harnessing Influencer Marketing to Spread the Word About Your Hospital
Influencer marketing is a great way to reach new audiences. Healthcare experts and other influencers can help to spread your message and quickly build trust with potential patients. Here are some tips to get started:
Identify powerful influencers: Search for relevant healthcare experts or bloggers and determine their engagement rates, subject expertise, and interests.
Define objectives: Set clear goals for your influencer program and use those to determine which influencers are the most impactful for your hospital.
Track progress: Monitor progress throughout the program to ensure it is meeting your objectives.
Create compelling content: Create shareable and engaging content that speaks to the passions and interests of potential patients.
Measure ROI: Use key performance indicators to measure the success of your influencer program and calculate the return on your investment.
By employing influencer marketing, Clinic can reach new and untapped audiences, build trust and credibility, and ultimately increase patient growth. To maximize the impact of these strategies, hospitals should carefully select their influencers, set specific objectives, track progress and measure ROI.
Tips for Developing an Integrated Hospital Marketing Strategy
Developing an integrated hospital marketing strategy is essential for attracting new patients. Here are seven tips to ensure your hospital brand stands out:
Have a Clear Plan: Establish alignment between your goals and your strategy. Start with a clear marketing plan that outlines goals, target audiences, objectives and tactics.
Leverage Different Channels: Develop an omnichannel approach to marketing that leverages both online and offline channels. Embrace digital marketing tactics such as email marketing, search engine optimization (SEO), content marketing, and social media advertising to reach new patients.
Focus on Your Target Audience: Understand the unique needs of your target demographic and use that knowledge to create customized campaigns and messaging.
Cultivate Patient Experiences: Create a strong patient experience with impeccable customer service and by emphasizing quality care. This will help build trust with potential patients and also lead to increased referrals.
Leverage Testimonials: Testimonials can be a powerful tool in helping to attract new patients and familiarize them with your hospital and its services.
Analyze Your Data: Gather data that can help you better understand your patient base and how to improve your marketing efforts.
Monitor Your Competition: Keep track of the competition to see what kind of strategies they're using and use this to inform your own efforts.
By following these tips, your hospital brand can stand out and be successful in attracting new patients.
With the right hospital marketing strategy, healthcare organizations can reach and exceed their patient acquisition goals and get the most out of their hospital resources.
If you are ready to start your own innovative hospital marketing strategy and take advantage of its benefits, contact our Team WebChanakya today to get started with Digital marketing Services for hospital. Our experienced hospital marketing experts will be happy to help you launch into a successful hospital marketing campaign with potential patients through personalization and relationship building.