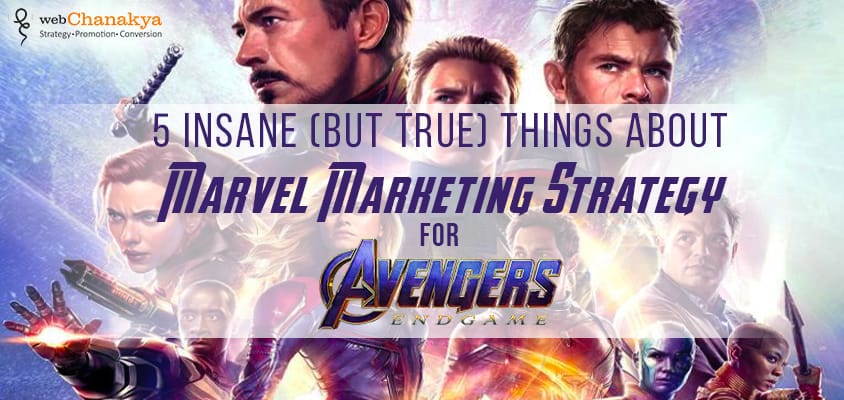 5 Insane (But True) Facts About Marvel Marketing Strategy for the Avengers: Endgame
May 27, 2019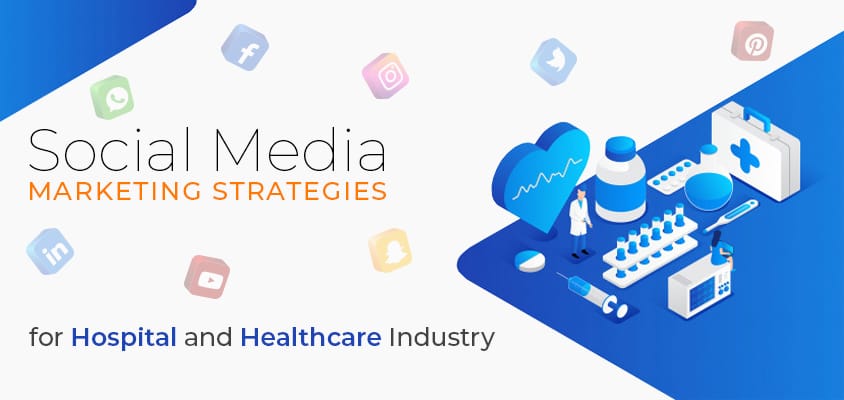 Social Media Marketing Strategies for Hospital and Healthcare Industry
September 23, 2019
Hospitals are often seen as centers of healing, but they can also be successful, thriving businesses. To ensure success in this highly competitive market, it is essential to have a well-defined hospital marketing strategy.
No two hospitals are alike, so they must customize their approaches to capture the right target audience. But how do hospital administrators know if their marketing efforts are successful?
As healthcare marketers, it is essential to understand the ever-changing industry environment and stay up to date with the latest trends.
The global healthcare marketing industry is showing significant growth, with a projected 3.6% increase in total spending reaching $36 billion in 2020. This is because of positive trends in the U.S. market, where advertising spending increased by 11.5% in 2022 and digital ad spend is expected to grow by 10% in 2023.
India is expecting to be a key growth driver, with the healthcare market projected to increase by 15% and marketing spend expected to grow from 0.5% to 7-8% of total revenues.
Technology has also enabled rapid innovation in medical marketing, which has led to increased competition and created new opportunities to reach a broader audience.
Marketing a Hospital can be a very challenging task, our prior experience in this industry have made us figured out the path to success. Let us help you design a well-planned hospital marketing strategy.

HealthCare Industry is becoming one of the most competitive industries in India. In the TED panel every Company Is a Healthcare Company. In the age of digital media were people are curious about every bit of information on World Wide Web does not hesitate to search for prescribed medicines, diseases, cures, etc and also they share with their fellow people to create awareness.
Patients have more options available today, as every bit of information is available online.

They feel that it is not required for them to visit a hospital.

To retain and attract new patients you have to focus on providing a personalized service to each patient. This makes them feel they are cared about.

Developing a calculated and well-planned hospital marketing strategy and plan would not only keep up your patient volume forever but also provide the best possible patient experience.

It is better to have a proper marketing strategy now, then to have an empty patient database later.

Planning your Hospital marketing Strategy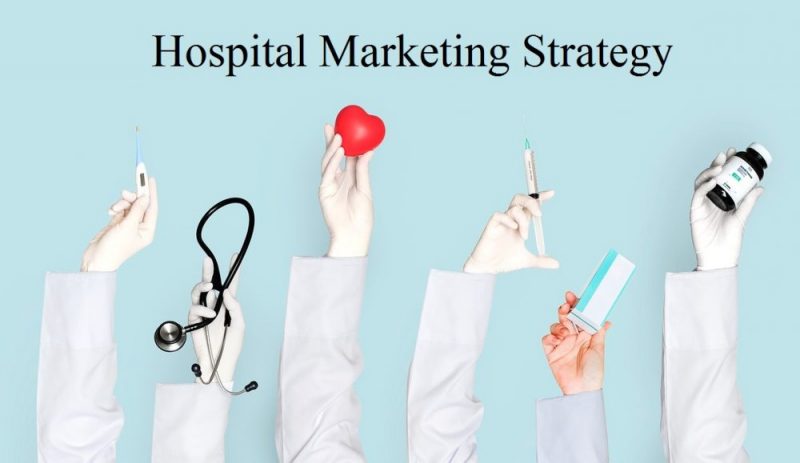 Build a strong online presence
It is important to keep your brand at the forefront of people's minds. Represent your brand on the web keeping your business objectives in mind. Figure out what works best for your brand and then leverage various Digital Marketing channels to up your brand game.
Many hospitals nowadays use
Social Media Marketing
to make their customers aware about any new updates or plans. But Paid social media works best to create awareness about your brand online as it is available with precise targeting options.
Ask for Reviews
Positive reviews matters a lot for a Hospital. Nowadays most of users read reviews of hospitals on various sites to get a profound understanding of your service. What you can do is, motivate your customers to leave a review anywhere online.
A better way to generate more reviews is to use an automated review system. Where your patient receive a mail or message to rate your scale of service from 1-10. If you receive high rating then you can also send a follow-up mail asking them to leave a positive feedback.
Build Referrals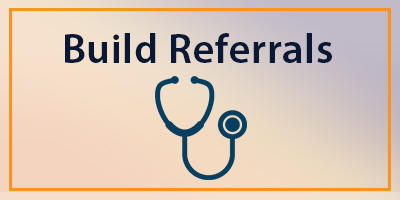 For bringing in new patients, doctors reference is the best organic strategy. Most people trust the frontdesk to reach out to doctors, but the frontdesk doesn't have the sufficient amount of time. General purpose of Physician liaison is to maintain relations with the hospitals and doctors in the community. It is important to be in touch with the potential sources.
Creating an efficient hospital marketing strategy is more of a collaborative effort between the hospital and external professional guidance which we do provide. Ultimately the success of hospital marketing strategy is measured by number of goals attained and Return Of Investment (ROI).
How to create a Hospital marketing Plan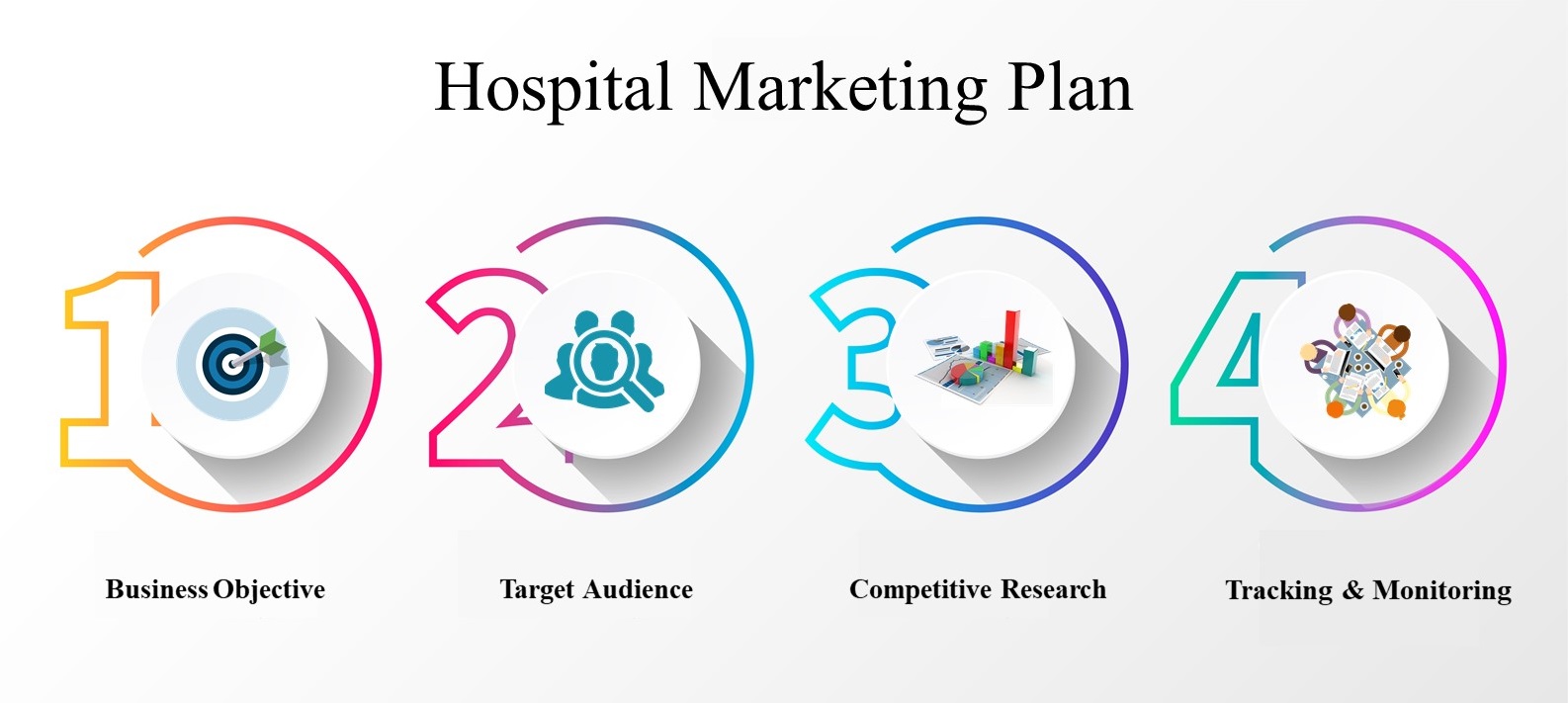 The first step of every marketing plan is to have a clearly defined business objective. Identity of the company matters the most.
Identification and segmentation of your target audience. Segmentation can be done based on demographics, geography, psychographics and behavior.
Healthcare Industry has a very volatile landscape. Detailed competitive research will help you to understand in which part of business you lack behind. In addition to hospitals, pharmacy chains and independent medical clinics are likely to be on your list.
You should continuously track and monitor your marketing tactics. Your hospital marketing plan should pay off in terms of ROI.


"We strongly believe that no hospital marketing plan can be successful unless you don't provide a positive experience to your customer."
Facts about on-line search regarding health resources:
More than 80 million adults use social media as health resource
61% of adults search for health info online
86% search for health-related info
71% start patient research on search engines
78% use online mediums for CME courses
69% of tech buyers use social media, and it influences their buying decisions
This people are named as "Caregivers". More of us are caring for a loved one with a serious health issue. Little Research recently reported that almost 40% of Americans are acting as caregivers, up from 30% in 2010.
Americans acting as caregivers in 2010 30%

Americans acting as Caregivers today 65%
Let's discuss about Digital platforms which help caregivers take care of loved ones and themselves. Interestingly, almost all those searches – 79% – started at a search engine (Google, Bing, or Yahoo). Also Hospitals have gone social to reach potential local people and also to share and care about current medical emergencies. Due to Social media Adoption people are getting familiar to hospitals, they review, share, comment about services served in hospitals.

Due to social media adoption Hospital marketing emerged as a reputation management tools for hospitals.

Hospitals are now connecting with their patients via social media, they make them aware, talk and also chat via video, images and medical quiz on social media. This all things not only help building their reputation but also they increase their word of mouth customer. Let's Understand the customer life cycle for Hospitals and healthcare Industry.
Healthcare and Hospital Marketing: Customer Life - Cycle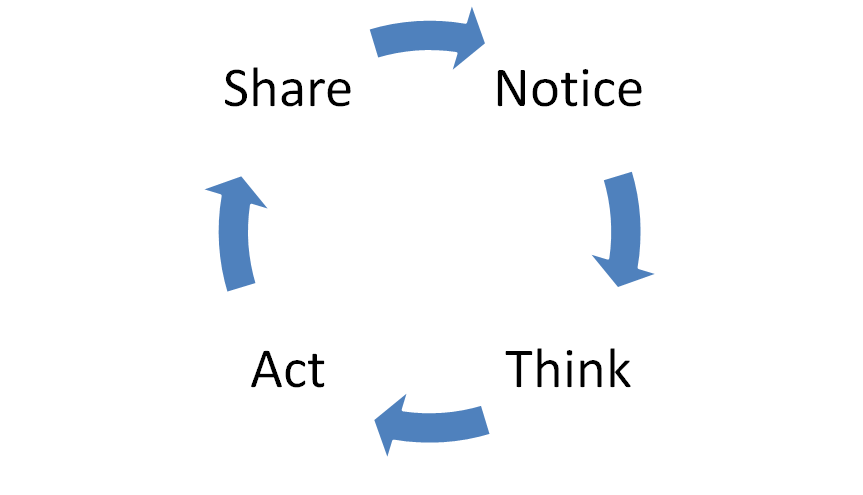 It is your responsibility to feed your audience with relevant data on social media. When Hospitals and Healthcare related pages share any informative but intriguing content related to any diseases or symptoms, it gets noticed by followers and then they start following to that content regularly. Let's start discussing about activities that you can post on social media.
Activities Regarding Hospital Marketing:
Video Marketing: it's a powerful visual content strategy which helps to increase trust and also visual catalyst to followers.
Image Marketing: Images are the medium of connection which really leaves impression on mind even people just scroll down.
Event Marketing: You invite people for any good cause or you arrange an Event like marathon, blood donation camp or any fitness camp which relates with most problems with society people not only participate enthusiastically but also brag a lot about the event which is again plus point to hospital marketing.
Medical Quiz: Quizzes are always most powerful conversation tools.
Tip of the Day: Its reminder post which keep tickle everyone's mind yes we are here to help you.
Conversation Post: Kind of a post where a specialist is answering the queries of patient on social media.
For Example: Calendar Events :( Teachers Day, Women's Day, Etc)
Live Chat Events: Talk to Doctor for a while on free Sunday and let create an appointment.
How to measure the success of a hospital marketing campaign
Measuring the success of a hospital marketing campaign is an essential component of any hospital marketing strategy. In order to create successful campaigns, it is important to understand how to set goals, develop a plan, and track progress during the campaign.
At a high-level, the success of a hospital marketing campaign can be measured by the following criteria:
Reach: How many prospects were reached by the campaign?
Engagement: How many prospects engaged with the campaign message?
Conversion: How many prospects converted to customers or supporters?
ROI: What was the ROI for the campaign?
When looking to measure the success of a hospital marketing campaign, there are six key steps that should be taken to get the right information.
Define objectives: Before launching a hospital marketing campaign, it is important to define clear and measurable objectives. Make sure the goals set are measurable, so that you can use them to measure the campaign's success.
Set KPIs: When planning objectives for a campaign, it is also important to set KPIs (Key Performance Indicators). KPIs help to monitor the progress of a campaign and provide insight into how the campaign is performing.
Use tracking URLs: Use tracking URLs to measure the success of a campaign and track the performance of each of your marketing efforts. Traffic sources, click-throughs and conversions can all be tracked and measured using tracking URLs.
Analyze website analytics: Using data from website analytics can provide valuable insight into how visitors interact with a website during a campaign. Metrics such as bounce rate, session duration, and average pages visited can help provide insight into how effective a campaign is.
Measure social media activity: Analyzing the activity on social media accounts related to the hospital can provide useful insight into performing a campaign. This can include metrics on likes, shares, comments and follows.
Use surveys and interviews: Conducting surveys and interviews with patients and potential patients can provide valuable feedback about how effective a hospital marketing campaign is. Surveys can be sent out to collect data about client's experiences, the effectiveness of communication and overall impressions of the campaign.
The success of any hospital marketing strategy can be measured by tracking and monitoring the results of campaigns. Setting measurable goals, analyzing performance data, understanding one's audience, and analyzing social media activity are all essential.
By understanding each campaign's performance, hospitals can better target their audience and tailor their campaigns to increase the return on investment.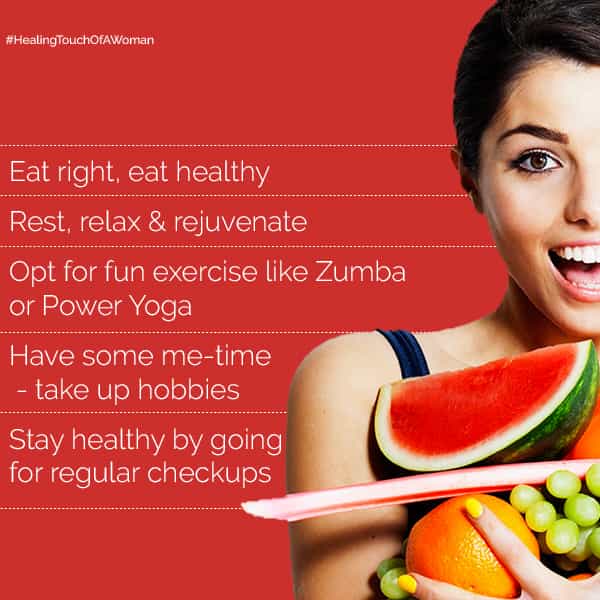 Regularity of such content feed will increase the quantity of Caregivers. Caregivers will not only share this contents but also recommend hospitals and healthcare products. Also virtual value of hospital or healthcare product increases.

Due to new changes in Facebook fan page now people directly book hospitals.

We people know that to create such content and maintain it on regular basis is not an easy task. So we are here to take care of your business. Kindly share your views on these activities you also share some new majestic ideas too.