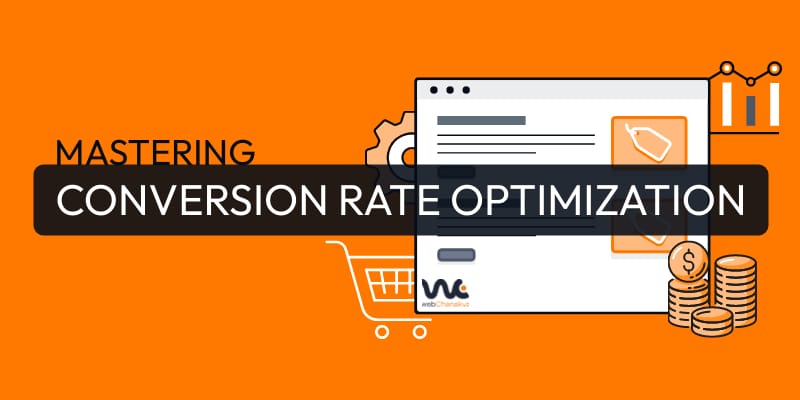 Mastering Ecommerce Conversion Rate Optimization
September 3, 2022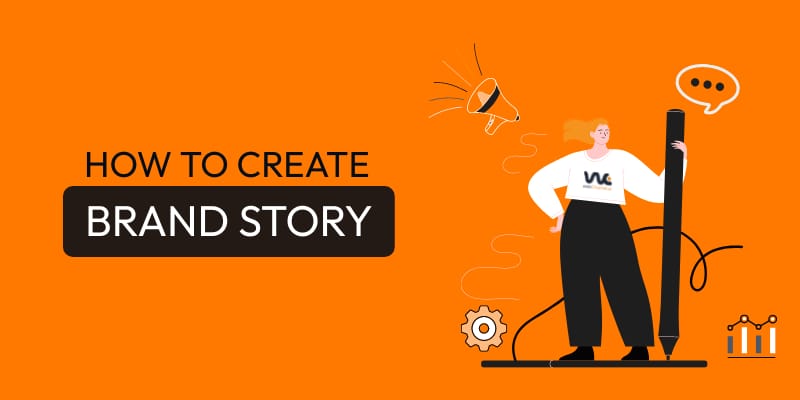 How to create a Brand story
September 23, 2022
You've set-up your ecommerce store with everything right at its place but are looking for a payment gateway setup. If you're confused on which payment gateway is the best for Indian Ecommerce Stores, then this blog is for you.
With the rise of Ecommerce, businesses like yours have had to adapt to new technologies and processes.
An Ecommerce business requires you to keep track of your payments. This could be the single most important aspect of any business.
In order to succeed, you need to choose the right payment gateway provider.
Payment gateways are the backbone of any online store. They allow merchants to accept payments from customers via credit cards, PayPal, bank transfers, etc. as well as manage recurring billing with ease.
A lot has changed since the first Ecommerce stores began appearing on the web years ago.
In fact, Ecommerce platforms have become extremely popular with small businesses, large corporations, and even individuals.
There are hundreds of new Ecommerce payment solutions every year, and they offer something unique in payment methods. But the question is which is the best solution should you choose?
Here you will learn the top 10 best payment gateways available today in 2022. Before we dive deep into the list, it's important to understand what a payment gateway is.
What exactly is a payment gateway?
A payment gateway is an API or processing system that allows customers' data to be transferred to the bank effectively. It connects to your Ecommerce platforms, so that you can process payments in your store and ultimately get paid when a customer purchases something from your website.
It provides a secure method by which transactions between a merchant and customer are processed. A payment gateway allows merchants to accept payments via credit cards, PayPal accounts, bank transfer, etc.
Some providers offer additional features such as fraud detection, IP address blocking, charge back management, shopping cart integration, API access, etc.
Some of the most important things to look for in a payment gateway:
Security
Cost
Customer Service
Integration availability.
Here we will discuss the best payment gateways to consider when setting up an Ecommerce store.
How a payment gateway works for the Ecommerce store?
Payment gateways are third-party systems that process payments for businesses. These include credit card processing, check digit verification, security checks, etc. Most gateways require two parties to complete a transaction – the buyer and the seller. A gateway connects these two parties together and processes the transaction.
On Site
This type of payment gateway is already installed on the website itself. On-site gateways can embed within the website or be accessed via an API. Embedded gateways require additional development costs, but they often prefer it due to speed improvements and ease of integration.
The biggest advantage of on-site payments is that it gives you complete control over the entire process. You know exactly what happens to each customer transaction and how much data is being collected about them.
This makes it easier to offer amazing customer experiences and make sure they're happy. But there are disadvantages too.
Off Site
Off-site gateways are hosted somewhere else than the website, such as a merchant account provider's server. An off-site gateway requires fewer resources to process transactions but may incur additional expenses depending on the service chosen.
Off-site payment gateways are basically methods that enable merchants to process payments without having a merchant account set up on their own site. These include PayPal, Braintree, Stripe, Authorize.net, etc.
Merchants can either host their own website and process transactions themselves, or they can sign up for a third party solution like these mentioned above.
Redirecting
Some payment gateways are designed to automatically redirect users to a specified URL after successfully completing a transaction. This ensures that visitors do not end up on a different site once they enter their credit card details.
Redirecting gateways are especially beneficial for ecommerce stores because they ensure that customers always remain on the same domain.
Factors to be considered while choosing a Payment Gateway
There are some important points that you should keep in mind while choosing a payment gateway provider. They mainly include ease of integration, transaction fees, security, and support.
To start, you'll want to look for a gateway that's easy to integrate into your website.
Easy of payment Integrate
The best way to make online shopping easy for customers is to integrate a payment gateway into your site. This allows shoppers to pay without having to leave the page where they're looking for products. If you don't offer this feature, it could cost you money.
Payment gateways are designed to simplify accepting credit cards, PayPal accounts, and bank transfers. Most gateways allow merchants to accept multiple forms of payment, including gift certificates, cash, and even cryptocurrencies like Bitcoin.
Transaction Fees
Transaction fees vary depending on your needs. Different payment gateways have different price models. Some charge per transaction while others charge monthly fees. Look for a provider that offers both options.
Transaction in Different Currency
For international marketing, there are many things to keep in mind. The most important thing is to make sure that the client pays in their local currency. This way, you do not lose out on potential sales.
If your client uses a credit card, you ensure that the transaction takes place in that particular currency. For example, if the customer paid in pounds sterling, then you must accept payments in pounds sterling. Otherwise, you risk losing out on revenue.
Security
Security is another major concern. Gateways like PayPal and Stripe offer built-in fraud protection, but some require additional software.
Make sure you understand exactly what features you need and are willing to pay for. It's important to ensure that your payment gateway is protected against cyberattacks.
Support
Finally, check on support levels of payment gateway. Do they offer 24/7 phone support? Can they handle high volumes of transactions? Will they assist you if something goes wrong?
Ask around to see if anyone else uses the provider you're considering.
Now for a full proof surety, if possible, try an actual integration test, so you can see if everything works properly.
Top 12 best payment gateways to consider for an Ecommerce store
With over 100 million online merchants worldwide, the competition for customers and sales is fierce. In order to win, you need to choose the best payment gateway for your store.
When choosing the right payment gateway for your Ecommerce CMS System, do your research before deciding.
Payment Gateways:
PayU Payments
Razor Pay
Cashfree
CC Avenue
InstaMojo
HDFC
EBU
Bill Desk
JusPay
Paytm
Mobikwik
ICICI
Here you will learn the Top 12 most popular choices for payment gateways. We'll also talk about how each one works.
Payment Gateway by Features
PayU Payments
PayU Payments has a massive global presence and is a payment gateway aggregator trusted by top merchants in India, like Amazon, Myntra, and Netflix.
You can choose from its 150+ digital payment modes for a range of channels – web, mobile, PoS, and WhatsApp. It provides a slew of sophisticated payment solutions, some of which are:
UPI, net banking, debit and credit cards, etc. for convenient and fast payments 
BNPL and EMI that make purchases more affordable 
Instant Refunds that take less than 5 minutes
Offer Engine to generate attractive offers to your customers 
Priority Settlements to improve your cash flow 
Pay with Rewards to provide loyalty points 
Native OTP to make payment processes smoother
Key Features of PayU Payments:
Quick, effortless onboarding 
150+ digital payment modes 
No-code payment solutions 
Easy-to-use payment integrations and plugins for Shopify, WooCommerce, etc.
Direct partnerships with banks
24x7 support
PayU Payment Gateway Transaction Charges:
Pricing can vary based on products and other factors. Visit payu.in/pricing/ for more details.
Contact Details:
Get started at https://payu.in/
RazorPay
RazorPay is the fastest growing online payments' provider in India today. It offers multiple payment gateways like Net Banking, Debit Card, Credit Cards, and Unified Payments Interface (UPI). With over 10 million customers, Razorpay is one of India's most trusted brands.
It also offers secure transactions. Many ecommerce CMS Systems like WooCommerce, Shopify, Magento support these gateways which makes it convenient for customers to pay online.
Key Features of RazorPay:
Multiple payment modes

Easy Flash Checkout

24*7 Support

Foreign Currency Payment Support

Safe & Secure Payment certified

API-driven automation

Easy payment Integration
RazorPay Transaction charges:
2% transaction charges on Indian debit/credit card, UPI, Net banking.

3% transaction charges on International Cards, Amex cards, EMI.
RazorPay Contact Details:
Contact number: 1800-123-1272
Chat with RazorPay: https://razorpay.com/docs/payments/dashboard/support/#chat-with-us
Cashfree
Cashfree is one of known online payments gateways in India. With over 10,000+ merchants accepting Cashless Payments across India, Cashfree provides a cost-effective payment option for eCommerce CMS systems to accept payments online.
Its features are very useful and easy to use. You can easily integrate this payment gateway into your eCommerce business with plenty of CRM platforms. Also, you can accept payments from different countries.
Key Features of Cashfree payment gateway:
Low Transaction Fee

High security

Amazing Checkout experience

Multiple Payment Modes

24*7 Support

Easy website Integration

Support International Payments currency
Cashfree Payment Gateway Transaction charges:
Pricing Depending on different payment method: https://www.cashfree.com/payment-gateway-charges/
Cashfree Contact Details:
Fill the form: https://www.cashfree.com/contact-us/
CCAvenue
CCAvenue is one of the most popular payment gateways that serves to hundreds of thousands of customers across the globe with integrated shopping carts. Their goal is to continue providing robust and reliable services for online businesses at affordable prices.
It offers a wide variety of payment services, including PayPal, Stripe, Authorize.Net, and more.
It's a fast working, easy-to-use and secure payment gateway offering more than 200+ payment options. This payment gateway supports all the major payment methods, including net banking, credit cards, debit cards, etc.
CCAvenue allows integrating with both website and application integration. The company uses FRISK (fraud and risk identification system & knowledge) to prevent fraud and risky behaviors. They do not charge any fee at the time of withdrawal.
Key Features of CCAvenue:
Multiple Mobile payments options
Easy website and application integration
Allow international transaction with multiple currency
Fraud detection system (FRISK)
200+ payment methods
24*7 customer support
CCAvenue Transaction charges:
All domestic transaction: 2%
American Express / Amex Diners Club: 4%
International transaction with multiple currency: 3%
Multi-currency options: 4.99%
Credit card EMI option: 2%
Rupay Debit card: 0.00%
CCAvenue Contact Details:
Fill the Contact Form: https://dashboard.ccavenue.com/web/contactUs.do?command=navigateContactUs
Number: +91 22 67425555
 InstaMojo
We are glad to introduce Instamojo Payment Gateway. This is a highly secure digital payment gateway integration solution that allows merchants to receive payments via bank transfers, credit cards, debit card payments and many more.
Instamojo payment gateway service provides security features like PCI Compliance, SSL Encryption, 2-Factor Authentication and fraud detection system. They offer support 24x7 customer support.
Key Features of InstaMojo
Accept Payments via multiple payment methods
Secure payment Transactions
Customizable Billing Methods
Payment Detail Analytics to track
Live Chat 24*7 Support
InstaMojo Transaction charges:
Bank Transfer, Net banking: FREE
Debit and Credit cards transactions: 2% + 3 INR per transaction
International transaction credit cards: Available on request
Digital products purchase and files: 2% + 3 INR per transaction
InstaMojo Contact Details:
Contact at: [email protected]
HDFC payment gateway
HDFC Bank Payment gateway is an online service provided by HDFC Bank to allow its customers to pay bills using internet banking.
HDFC payment gateway API service will allow you to accept credit card transactions directly from customers. It even lets you integrate with popular shopping cart platforms like WooCommerce and Shopify.
Key Features of HDFC payment gateway:
Easy To Integrate
24*7 Customer Care Centre
100+ payment options
Fastest checkout
Completely Secure platform for online transactions
HDFC Payment Gateway Transaction Charges:
| Fees | Amount |
| --- | --- |
| Credit, Debit & Prepaid card pricing | Depends on the plan |
| International & Commercial card transaction | 2.75% |
| Net banking & VAS facilities | Depends on your plan |
| Integration Fees | Depends on your subscribed plan |
| Maintenance Charges | Depends on your subscribed plan |
Contact details:
HDFC helpline number: 1800 202 6161 / 1860 267 6161
EBS payment gateway
EBS (Electronic billing solution) payment gateway offer an array of financial products including a merchant account service.
They are certified with the security of the PCI DSS 3 - level compliance program and payment Card Industry Data Security Standard (PCI DSS).
E-Bill Solution provides its services to merchants across India, including small business owners who want to accept payments online and ecommerce payment integration.
They offer their services to both large and small businesses that sell goods and services over the internet. Their services include accepting payments via credit/debit cards, Net Banking, Debit Cards, EWallet and Mobile Wallet.
Key Features of EBS payment gateway:
One-click checkout
Easy integration
Boost your payment success rate
Multiple payment methods supported
Fraud and risk protection
Advanced Analytics for Insights
Turbo Checkout
Stable And Highly Secured Transaction
EBS Payment Gateway Transaction charges:
| Payment Methods | Transaction pricing |
| --- | --- |
| Domestic Credit Cards (Visa, MasterCard) | 2.00% |
| Domestic Debit Cards (Visa, MasterCard, RuPay, Maestro) | 2.00% |
| Net Banking (40+ Banks) | 2.00% |
| Amex, ezeClick, JCB, Diners, Wallets, Cash cards | 3.00% |
| Annual Maintenance Fee (Free for the 1st year) | ₹1200 |
| EMI for Axis Bank, Kotak, HDFC Bank | No extra charges |
| Charge for international card transactions | ₹7 |
| EMI for all other banks | .3% additional |
*Taxes are not included 
Contact Details:
EBS Customer Care contact No. 044-666 33333, 
EBS Internet Support, 0818 654 322 / +353 1 665 8075
BillDesk
Bill Desk is a leading online bill payment system that enables you to manage and pay all your utility bills, credit card bills, loan installments, insurance premiums, etc. at one place.
With Bill Desk, you can check eligibility, view account history, pay bills online, schedule recurring payments, track your account balance, and much more. Use it directly from our mobile app or web portal for easy integration with your CMS.
With Bill Desk, you can choose how and when to make your payments. Even it is easy to set up automatic bill payments based on your schedule.
Key Features of BillDesk:
Completely secure.
SSL Certified.
Offer 24*7 customer support.
Compatible with multiple mobile payment options like credit cards and banks.
BillDesk Transaction Charges:
Rs 10 to 50 per Transaction + Service Tax
BillDesk Contact Details:
Reach out to Bill Desk at:
 JusPay
JusPay is an Indian Ecommerce payment gateway solution provider. They offer complete end-to-end solutions to merchants such as merchant account, credit card processing, fraud management, PCI compliance, data security, API integrations, etc.
It offers a free trial period for merchants, allowing them to test out the product and see how it works. Once the merchant decides whether JusPay is suitable for their needs, they are ready to purchase the software and sign up for a subscription plan.
JusPay Payment Gateway is an innovative and secure online transaction solution designed specifically for Cannabis businesses. JusPay's software is scalable and flexible and provides complete control over your business.
Key Features of JusPay payment gateway:
Easy integration
Fully PCI-compliant
Flexible API & SDK
Multiple languages supported
Multi-currency
Online & Offline payments
24/7 customer service
Quick start
Secure transactions
Simple user interface
JustPay Transaction Charges:
They offer custom pricing.
Contact Details:
Reach out at: [email protected]
 Paytm
Paytm is a leading mobile wallet and ecommerce solution in India. They are one of the most trusted names in the Indian market and have been booming over the past few years.
Paytm Payments is powered by the Paytm Payment Gateway – a solution developed in house by Paytm. The gateway integrates seamlessly into the Paytm app and works with all major banks and financial institutions in India.
Features of Paytm:
Easy-to-use interface
No charge transaction fee
24/7 Customer Support
Safe and secure transactions
Multiple currencies supported
Fraud Protection
Multiple payment modes available.
Paytm Transaction charges:
UPI transaction: 0% (Standard) & Rs.5 to 65 per mandate (Subscription)
Paytm Wallet: 1.99%
Debit Card (Mastercard & Visa): 0.4 to 0.9%
Debit Card (Rupay): 0%
Net banking: 1.99%
International PG: 2.9%
Contact Details:
Number: 0120-4440440
 MobiKwik
MobiKwik is one of the fastest growing payment gateways in India, offering a seamless way to pay and receive money across multiple platforms.
With over 1.5 million merchants accepting payments via MobiKwik, it provides a secure and convenient way to make purchases online.
The company offers a wide range of features like SMS-based authentication, real-time transaction tracking, multilingual support, etc., making it easy to use and simple to integrate into existing apps.
Features of MobiKwik:
Easy interaction with different platforms.
24*7 Customer Support
Complete privacy and Security
Convenient to use
Support Multiple payment Methods
MobiKwik Transaction Charges:
UPI, Rupay (Debit Card) - 0% Per Transaction
Visa, Maestro, Mastercard, Rupay, 50+Banks, Wallet: 1.90% Per Transaction
American Express, Diners- 2.90% per Transaction
ICICI PayLater, Ola Postpaid - 2.25% Per Transaction
Contact details:
Contact MobiKwik helpline number: 080-69808686 (Monday to Saturday 9:00 am to 8:00 pm)

For any query, write to us at https://www.mobikwik.com/help 24*7 email Support.
 ICICI payment gateway
ICICI has been designed keeping in mind the increasing demands of online eCommerce applications.
It is a highly scalable and secure payment gateway for its clients. This service enables merchants to accept credit card, debit cards, net banking, etc. payments directly on their websites without installing additional software.
The merchant gets access to real time transaction details after every successful purchase. The online process is safe, quick and convenient.
Key Feature of ICICI payment gateway:
Customized system integration
Secure data transfer
Fast and seamless merchant payment settlement
Quick check out
Multiple payment options
ICICI Transaction charges:
1.85% fee per transaction via Net Banking and Credit Cards.
1.18% and 0.80% fee per transaction exceeding ₹2000 via Debit Cards and UPI respectively (There will be no transaction fee charged for payments less than Rs. 2000).
Rs.25, Rs.5 and Rs.2 for each transaction via Cash, Cheque and NEFT/RTGS respectively.
Contact Details:
Call Us: 1800 266 6545 or 1800 102 1671.