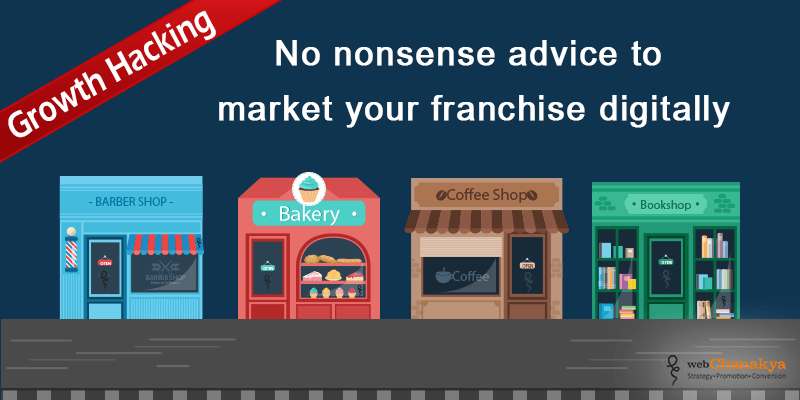 Growth Hacking : No nonsense advice to market your franchise digitally
February 26, 2016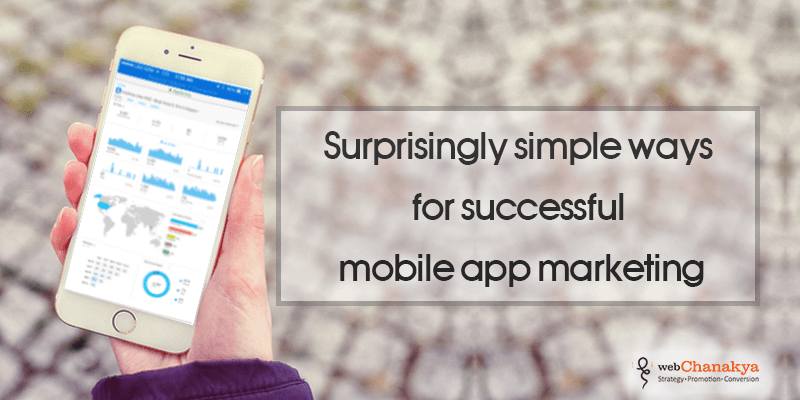 Surprisingly simple ways for successful mobile app marketing
April 15, 2016
In today's world, everyone is surrounded with technology. We have the curiosity to read news, sharing photos, tweeting on trends, instagramming and snapchatting, everybody wants to catch hold on everything that is happening around. From late in the night to when we wake up, we like to keep a check on what we have missed in those hours. We have a fear of missing out on big news that may have taken place when we were asleep.

According to statistics, in 2015 they were 4.43 billion mobile phone users, which has now increased to 4.61 billion in 2016 and is expected to take a toll of 5.07 billion users in 2019. Mobile has become an integral part of our lives. Everybody is multitasking with at least 2 apps running simultaneously, be it messaging or facebook or twitter on our phones every time.

There are 1.6 million apps on play store and 1.5 million on iOS app store, now the most important task that comes is to how your app can stand out in this lot. . It is as important to market the App as creating it. The makers need to have a strong marketing strategy that can work well in favor of the app. Hence, it is vital to have a comprehensive marketing strategy that will help the app before and after its launch.

Here are following key points to be kept in mind before you launch an app:
1

Figure out your market First of all, you need to understand the current market and research in all the possibilities.

Identifying your target market will help you to spend your time and money productively.

Prepare demographics that include prospect's age, gender, location etc. Some developers go deep with psychographic information that include the customer's interests, lifestyle and more.

Keep an eye on your competitors, analyze their strategy and incorporate your ideas to make your app stand out.

Make a note of their drawbacks and read their reviews carefully, this will help you cater the needs of your users efficiently.
2

Choose a right platform One of the important factors is choosing the right platform according to your target audience. If your app targets to a huge mass then android and iOS should be your preferred platforms.

If your market base is Asia, South America and Africa then make android your priority and if you are catering to Europe, North America, and Australia then go for iOS.
3

Choose a unique name Every day hundreds of apps are being launched, the most important element of any app is its name. The name should be unique and easy to memorize.

But it should be in coordination with the keywords that you have set. This makes it easy to find your app on the search engines.

Make sure that the name hasn't been registered before or should not intrude other's trademark, otherwise your app would be rejected from the stores.
4

Design creative icon Icon is the symbol that signifies the properties of your app. The icon matters the most, people have the tendency to go further if they are satisfies with the logo of your app. So focus on making a creative and relatable icon.

Your icon should stand out on the devices of the visitors. The icon should be such that it grabs the attention of the visitors even if he is scrolling over the page.
5

Use Keywords that work During the research, you must note the keywords that are used by your competitors. The app world is very huge, so to get your app recognized, you must assign some strong and relative keywords. These keywords work as the identity to find your app in the large pool.

If you have a niche under food category then keep keywords like food delivery, fast food service, and food and beverage services and so on. If your niche is in gaming then set keywords like arcade, car games, action games, puzzles and strategic games.
6

Appealing Screenshots With the icon, name and keywords you have only won the half battle. Now the most important thing that comes is to convince the visitor to convert into real user with the information and screenshots you provide on your detail page of your app.

The screenshots provided must be eye-catching, informative and memorable. It needs to draw attention of the visitor and convert them into a user.

It should be exciting in a manner that it draw the visitor's eye. The screenshot should define what does your app do and how easy is it to operate.
The app ecosystem is emerging rapidly and the app makers need to stay on the top. These are a few steps that will help your app to stand out in the crowd. Focusing on these measures will guarantee your app's success. The pre-launch steps have been taken care of look out for the next blog that deals more with the strategic and marketing perspective.
If you are planning to launch an app, then
web

Chanakya
will guide you to make a successful market strategy before launching the app.