Is your website Business Ready? Part 1
September 20, 2014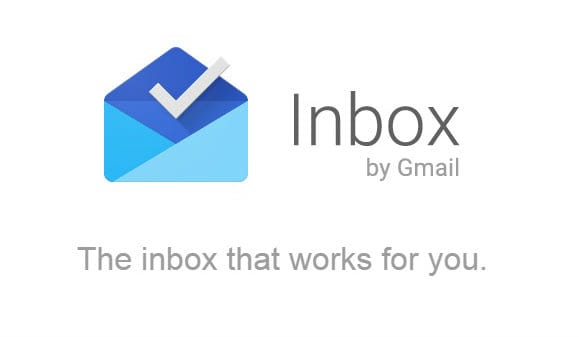 Everything about Google Inbox – A MailMedia Platform !
October 30, 2014
What will the information architecture be like? What are the important top level keywords?
There needs to be a balance between information architecture for usability and keyword information architecture for fund-ability (SEO). IA is definitely one of the most underappreciated aspects of good search optimization as well as usability.
How do we prove high credibility?
You need to maintain your credibility. With ANY business or organization you are only as good as your word. Prove your credibility and make it apparent – don't make your users wonder about it.
About page
Product or services pages
Pictures of REAL people
An Helpline or Sales number
Contact page with physical address
Quick responses to customer service requests
References
Write like a real person Strong Web Design
Spell correctly
Privacy policy
Display a contact e-mail prominently.
There are many web designers out there, eager for your business. A lot of them are well-trained in the technology of building a website, and are quite good at what they do. Still others are graphic designers who needed to offer website design as a service, as this is what their clients needed and wanted. Then there are large companies offering websites with enticing functionality, who have a team of website salesmen, essentially. There is no web designer involved in the sales process, only a technician on the other end of the phone. Then there are those who have taken an online HTML course, and start selling their services as a web designer. No wonder business owners are confused about who to hire, and how to decide who to hire.
"Your website is your public face. It must represent you well. If it looks unprofessional, potential customers will get the impression that you're not that concerned or serious about your business. A website that looks unprofessional is worse than no website at all."
There are some specific questions to ask that will give you clues as to whether a web designer that you are considering hiring can produce the results that you desire from your website.
How will you build a website that will load fast, capture the attention of the visitor within seven seconds, and keep them coming back again and again?
Who will be the Owner of a Domain name, will you transfer domain name to other service provider, if I am not satisfied with your services.
Do you know how to set up an email-capture form and hook it up with an auto-responder?
Can you design my site so that the call to action is clear and prominent?
Will my pages be optimized for the search engines?
Which browsers and which versions do you check to ensure that the site is workable?
Will my site be designed according to the accessibility guidelines and other W3C standards?
Can you design the navigation so that it is clear, understandable, and the visitor will always know where he is in the site and can find what he wants without clicking more than three times?
Can I access my Hosting if I need to add files like the Google Webmaster verification file or you will do it for me?
Will I have TOTAL control of my website, or will I have to email my requests for changes?
Make sure that YOU are the owner of your domain name. Some web designers register their customers' sites in their own name. But what if something happens to that person? You have to jump through hoops to convince the domain registry company that you are really the owner!