A career in webChanakya is an individual's journey through learning, work. webChanakya always encourage young guns to build their careers in Social Media. Social media is a platform where people spend hours in Clicking, Sharing, Posting, Connecting and exploring the world through different platforms !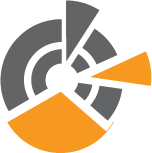 This role reports into the Director of Digital & Social Media content. The digital content writer will work with content team on crafting seasonal calendar and executing big content ideas for brand blog. This candidate is someone who can create exciting content featuring people, product and lifestyle as it relates back to the Kenneth Cole brand. In addition, the digital content writer will work with the social media manager to write/edit select Facebook posts and tweets.
Key Responsibilities:
Write content of various types on regular basis. Coordinate content with social media and e-commerce calendar
Collaborate with social media manager to shoot/source accompanying images
Collaborate with Public Relations department on securing interviews, event access and more for lifestyle events
Coordinate fashion coverage, including conceiving, assigning and editing features, interviews, essays and more.
Bring new ideas and concepts to content team


Openings : Content Writer : 5

Business Development Executive works to improve an organization's market position and achieve financial growth. One has to define long-term strategic goals, builds customer relationships, establish market position by identifying and defining business opportunities, negotiating and closing business deals. He/She should have knowledge of current market conditions. To maximize revenue for their organization, they need to find potential customers, and ultimately convert them into clients, and grow business in the future.
Business Development Executive Job Duties:
Identifies ideas through industry research and tracking individual contributors and their accomplishments.
Determines potential business deals by building relationship with potential partners and exploring opportunities.
Locates potential business deals by analyzing market strategies and resolving internal priorities.
Develops strategies by examining risks and potential and estimating partners' needs and goals.
Closes by business deals by integrating requirements, preparing and negotiating contracts, coordinating contract requirements with business operations.
Improves organization reputation by accepting ownership for achieving new requests; examining opportunities that add value to job accomplishments.

Business Development Executive Skills and Qualifications: Motivation for sales, sales planning, selling to customer needs, market knowledge, presentation skills, closing skills, meeting sales goals.
The Digital Media Marketing oversees the digital marketing strategy for the organization. They are involved in developing multi-platform communication strategies by analyzing visitor data and finding new ways to market your product and services.
They may also work across several areas depending on the size and requirements of their employer.
Digital Media Marketer Job Duties:
Formulating strategies to drive online traffic to the company website.
Keep track of conversion rates and make improvements to the website.
Develops and manages digital marketing campaigns
Utilizes a range of techniques including paid search, SEO, PPC and Media buying.
Overseeing the social media strategy for the organization.
Improving the
design, content, conversion and utility of the website.
Manages online brand and product/service
campaigns to raise brand awareness.
Responsible for planning and budgetary control of all digital marketing campaigns.
Evaluates customer research, market conditions and competitor analysis data.
Digital Media Marketer Skills and Qualifications:
attention to detail and accuracy
strong verbal communication skills for expressing ideas to colleagues and clients
excellent written communication skills for producing high quality content
ability to work independently and flexibly
capacity to prioritise and work across multiple projects
the ability to work as part of a team
organisational skills with the ability to deliver a high volume of quality work
creative skills for contributing new and innovative ideas
networking and analytical skills
knowledge of existing and emerging social media platforms
If you see yourself eligible for this connect with us!