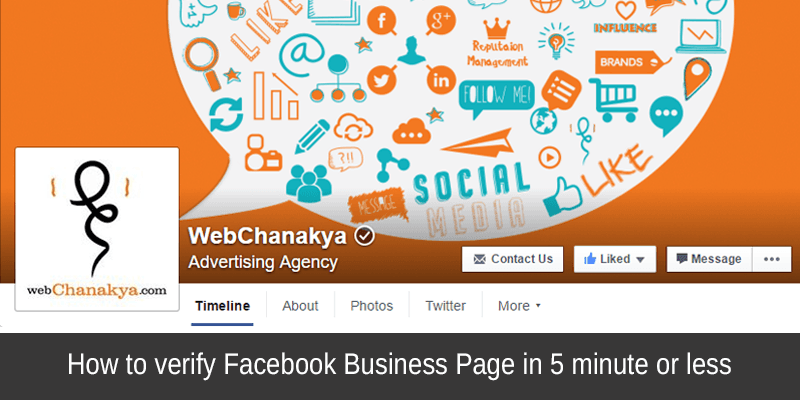 How to verify Facebook business page in 5 minute or less
April 15, 2016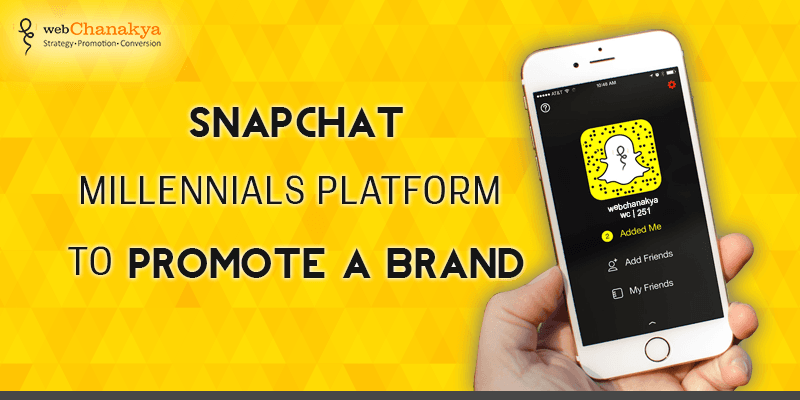 SNAPCHAT- MILLENNIALS PLATFORM TO PROMOTE A BRAND
April 21, 2016
In our rapidly evolving business world, it has become difficult for start-ups to distinguish from the competition. While online marketing and social media have made it easier to reach consumers through various channels, one better way to reach out to the people is through
influencer marketing
.
Influencer marketing is similar to word of mouth marketing, but it doesn't bank on strictly on explicit recommendations. As a start-up, working with influencers can play a vital role in building your overall marketing approach.
In fact, if we go by numbers 74 percent of consumers rely on social media to influence their purchasing decisions and 90 percent of consumers trust peer recommendation, while only 33 percent trust advertisements.
If you have a celebrity as an influencer, then people who knows him/her or follows them are going to trust them and do what they recommend.
Influencers become very powerful brand advocates as they build awareness for brands and make a product or service relevant to their audience. They engage audiences that follow them across many social media channels.
It drives huge opportunities for brands, simply by offering implicit endorsements, votes, or otherwise building trust through engagement and sharing.
In the wide pool of business, many budding entrepreneurs are trying to make an impression. It's not an easy job to gain the trust of your prospects, hence they take aid of influence marketing.
1

Identify right influencers Keep in mind that influencers who are relevant to your start-up could be very different from influencers who are important to a company.

The goal is to target influencers who have a blend of proficiency and reputation. To identify the influencers that will have the biggest impact, it's a prerequisite that you identify the target audience.

Then consider the types of topics, blogs, videos, and multimedia that will create the most engagement.
2

Build a relationship Once you have identified a list of potential influencers, the next step is to form a relationship.

It is often seen that start-ups immediately bombard these influencers with emails. First show them that you're actually interested in their own business objectives before ever talking.

Take time to form relationships with the identified influencers. Spend some time reading their articles and posts. Initiate networking by liking their status updates, commenting on their blog posts, and replying their Tweets.

Always remember that the key to a successful influencer relationship is that it should be mutually beneficial, so be quick to point out precisely what it is that you want from the influencer and what is in it for them. Be honest and upfront.
3

Provide support After the influencer has agreed to promote your product or service, provide them with the information they need to speak directly to your audience.

The easier you make it for the influencer, the easier it will be for them to meaningfully promote your product or service that will attract your audience.

The more authentic the influencer is in his approach for your product or service, the more likely it will be to resonate with your target audience.

Provide them with the product, so that they get acquainted with, what they have to deliver. It will also look authentic to your consumers.
4

Track influencer's actions and efforts It is the influencer's ability to cause action by their audience. Influencers don't force themselves upon an audience. Their audience chooses to follow their blog or Twitter handle.

Thus, their audience is engaged and is there to hear about the topic being discussed. Hence, the need for a relative fit.

Keep an eye on the activities and the reach of your influencers. It will help you to find out more strategies that can work well in your niche's favour.
5

Compensate influencers If someone is going to deliver good things about your brand, they need to be compensated.

The point is you want your influencer to feel rewarded, acknowledged, loved, or important.

Share a post they write about you on your social media outlets will get more traffic to their site and make them feel important.

Offer discount on your service or giving them a product from your brand will really motivate an influencer to keep talking about you.
Influencer marketing has received a tremendous amount of attention lately, largely because it can be incredibly effective. With the growing popularity of influencer marketing, not all influencer outreach campaigns will necessarily be successful.
Start-ups with knowledge on how to assort influencer marketing as part of their overall marketing strategy have unlimited growth potential.
Thinking of a solid marketing strategy for your start-up, Team
web

Chanakya
can help you in developing phenomenal influencer marketing campaign.