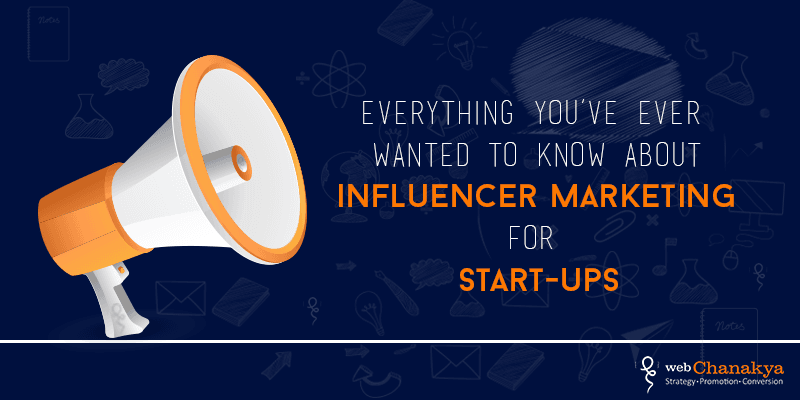 Everything you've ever wanted to know about influencer marketing for start-ups
April 19, 2016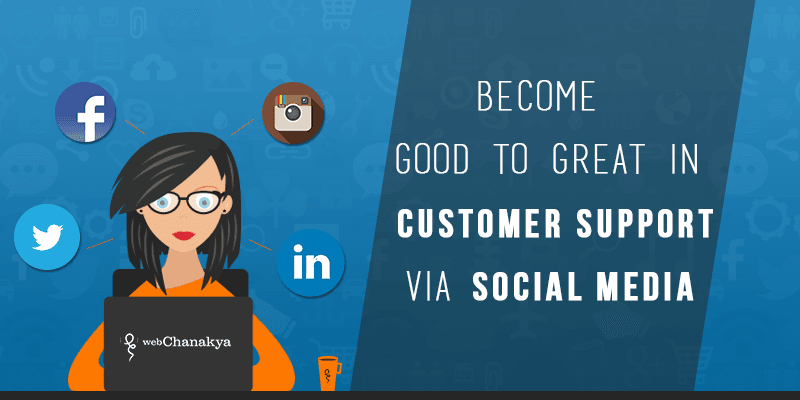 Become good to great in customer support via social media
April 27, 2016
Entrepreneurs and marketers today can take their brand promotion beyond Facebook and Twitter when attempting to climb the ladder of consumer engagement.

While major brands are also shifting their adherence to Snapchat – a social network that hasn't been explored to a great extent.

One social platform that has been growing in popularity is Snapchat, a visual messaging mobile app which allows users to record and send "snaps" that are only viewable for between 1 to 10 seconds.

Snapchat has steadily climbed the high ranks of social media platforms, with adding new features in the span of a year. It has now become popular among the millennial than its primary contenders like Facebook, Instagram and Twitter.

With over 100 million daily active users and 400 million snaps per day, the app is definitely here to stay and yet, a lot of marketers are still struggling to take it seriously as a social media platform at all.

It's not the most popular social app on marketers' radars but there's always someone who is willing to experiment with these new networks.

Often, the marketers that get somewhere in experimenting, see the best returns. So, with some creativity, you may find Snapchat incredibly beneficial.

If you're selling to young consumers and looking for a new way to connect with them, Snapchat might be your new intact outlet.

Here are the reasons why should business get snapping:
1. Provide product giveaways
Are you thinking of launching a new product? Reduce the customers' eagerness and release a quick 10-second sneak peek to your supreme users.

It could give your launch a bigger disclosure if they have time to formulate their thoughts, and even create content, around your new product.
2. Send a custom coupon
Provide coupons to those customers who keep a check and regularly follows your stories. This will catch their attention and bring them to your ecommerce site and get them shopping around.

It will also help you gain more followers and will leverage the popularity of your product.
3. Take audience behind-the-scenes
Snapchat provides you with the facility of being authentic and real. The audience should think of you as their friend who shares important details with them. One way to do just that is provide behind-the-scenes footage.

The audience is more likely to engage with behind-the-scenes content because it isn't planned or polished in advance as the content in a usual campaign.
4. Create Contests
A great way to get your followers engaging with your business is to run a contest.

If you are an art supply store, challenge your followers to a Snapchat drawing contest, select 10 best art pieces and reward them with a discount.

You can also run selfie contests with your products and ask the consumers to post the snaps on facebook, select the finest pictures and give them vouchers.
5. Engage audience with Q&A
Leverage the interactive platform to start a question answer session to engage with your followers.

You can ask the audience about their weekend plans, or random questions. Keep it casual and fun on most occasions.

The disappearing nature of the content encourages quick replies and provides you with a unique way to interact with a young fan base.
6. Use the "Stories" feature
Instead of sending a snap to an individual person, you can send a snap to your "story." You can create one story, and later add new content to it.

Snapchat Stories add snaps together to create a narrative. That snap will be added to your story, and will not be sent directly to any of your friends.

However, it will be accessible to all your followers for 24 hours, via the Snapchat Stories tab in the app.
7. Fun tidbits
Sometimes your followers will appreciate something fun from your business.

For example, you can post sequences of images for the followers to vote on. This helps in promotions as well as increasing follower engagement with the brand and reinforcing the idea that they are a fun company.
Snapchat is not set up for businesses; but with creativity, it can be used as a powerful marketing tool.

Marketers are just getting started, which means there's an opportunity for you to attract followers and building an active community without facing a lot of competition.

Have you considered Snapchat for marketing your business/brand?
We can help you market your business in a better way on it.