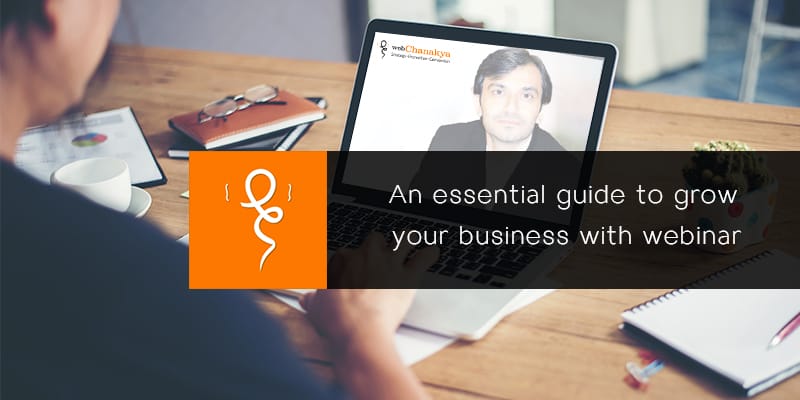 An essential guide to grow your business with Webinars
November 11, 2016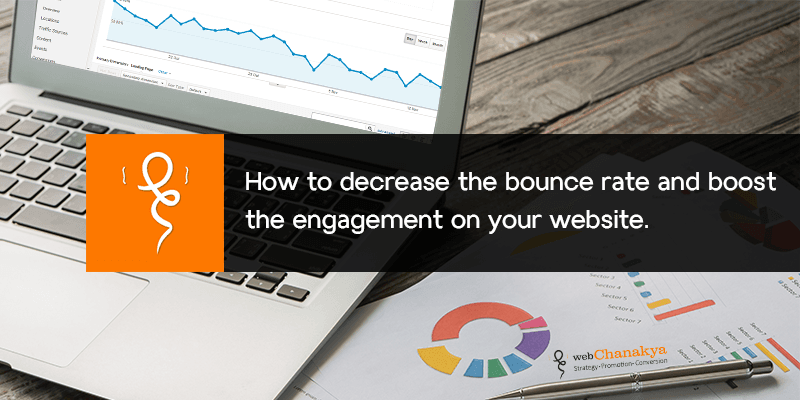 How to decrease the bounce rate and boost the engagement on your website.
November 16, 2016
We understand how hard it is to manage things alone sometimes, especially when you have a goals like growing your ecommerce business.

When it comes to selling your product or services having good connections is the way to go. Having giant market influencers talking about your products is an efficient way to drive traffic to your portal and increase sales.

The bloggers provide persuasive voice in front of an untapped audience that builds loyalty and trust towards the brand they promote.They have an engaged and vast list of followers across various channels which is there to benefit you.  

Blogger outreach is more than just making friends online, it is tricky process that requires various inputs in order to let your achieve your goals.

58% of businesses suggest that blogger engagement is vital for brand recognition. It allows them to reach out to people beyond their reach and drive eminent sales and traffic to their sites.

Just remember, blogger outreach is a lot of work that has to be in an organized manner in order to achieve your objective. The process should be thoughtfully executed

So, how would you reach out to these bloggers to promote your brand. Here, we'll cover the various steps so that you can start with your collaborations.
Research bloggers:
The first task that you have to do is to research and create a list of bloggers in your niche.

Look out for bloggers using keywords like "best" or "top" and make a spreadsheet consisting of all the bloggers that fit your bill.

You can also use tools like Buzzsumo or Nina Outreach to find out the list of appropriate bloggers.

Once you have the list, find out all the relevant information such as their contacts, email addresses, website, and social media accounts.

Get to know their audience and how they interact with them. Narrow down the names who are receptive to the follower's comment, engage in conversation with them, listen to their feedback and requests.
Establish relationship:
Once you have prepared your list, it's time for you establish a relationship with them through engagement.

Bloggers are highly active across various social channels, follow them online to have an idea of the content they post and get familiarize with their style. It helps you to set a common ground to communicate with them.

Then determine which social media channels they are most active on. Bloggers are responsive to those people who show genuine interest in their ideas and content.

Sharing their content is a great step in order to connect with them. they appreciate having their content shared, even your ideal customers cherish the content that is interesting and relevant to them.
Make a contact with them:
When you have established a relationship with them, it's time for you to engage with them on a direct manner. You can have it two ways: social network and a personalized mail.

Message on social network When you reach out to the bloggers on social network, you want to make it informative and yet want to keep it personal.

Reach out to them where they are most active, and remember that your message includes detailed information as to why you are contacting them and how much do you like their content and their stories.

The first message is to make the blogger sure that there is someone in real on the other side who has a genuine interest in their content.

Try to take the message on a  personal level so that it becomes easy for you to lay the building builds of trust and the great partnership that is might about to begin.

Keeping the message light and personal rather than salesy spam is a great kick start.

Personalized Email

Now that you have send an initial message,  sending a more detailed introductory email is a way to go.

In this email, make sure you list out your objective as clear as it can get. Talk about your brand, product and services.

Introduce yourself, make it clear of who you are, what is your object, your brand and also include a link to your website.

Tell them the purpose of why are you contacting them. Make it clear for them that you appreciate their content and are a regular fan.  

Try to keep your tone considerably informal and personal. Pick a subject line that doesn't confuse the bloggers as spam.

With the relevant information, enclose links to your website and direct links to some of your products that would be of their interest would do good.

Describe why they should be interested in your request, what benefit would they and their audience would get out of this partnership. It is for important for them that you show your credibility.
Follow up:
You are not done, once you send your first mail. Instead, now is the time to roll in the game.

If you don't receive a reply from the bloggers, that doesn't meant they are not interested in you.

Send a polite follow up mail to have a check, if you don't have a reply for that either then it's time to move on and reach out to others.
Put your offer out there:
When you receive a reply from your blogger showing his interest in working with you, that's the time you let out your offer.

The offer depends on various factors, like

How many fans or followers does the influencer have?

What are you asking them in return? Do you want a blog post or some other posts shared across all relevant social media channels?

What is their budget or how much are you comfortable spending?
Be clear of what you ask
It is always good to communicate your needs clearly and at once.

Once the blogger has zeroed on your offer, it's your turn to give the explicit details of what you ask of him.It is advisable to have a clear record of your "ask" and "offer."

Both the parties have to involve in making a terrific campaign keeping all the social networks in mind.

Whatever question are there need to be figured out in this very stage because it is really important for both the parties to be on the same of the page about what they expect out of each other.

You need to plan out a complete process on how the posts would be like, what keywords are you going to work on, proper tags, and blog ideas during this phase.
Hosting blogger events:
Hosting an on-site event for them is a great way to  make them learn about your brand.

These events result in a stronger relationship with your influencers and authenticity to any post they write about your products or services.
Monitor your results:
Whichever aspect you incorporate in your marketing efforts, the motive is to achieve your goal.

For that you need to measure the results and see if the efforts are worth their while.

Set a way to track your influencer collaboration. Create a landing page with a traceable link.
Reaching out to bloggers is perfect way to determine the difference in growing a healthy audience.

To make your collaboration, just remember one thing, there would be many business approaching them just like you, so grab their attention and hit the bull's eye with your offer and expectation.

Put yourself out there, hone in on your niche and accelerate your growth by collaborating with appropriate bloggers.

Have you exercised or even considered blogger outreach for your marketing efforts? How did it turn out for you? Share with us in comments. Those who can't figure out how to reach out to the appropriate blogger, we're are there to help.