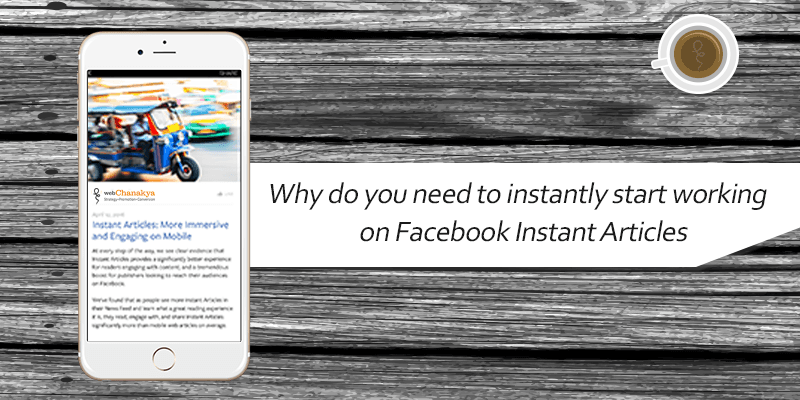 Why do you need to instantly start working on Facebook Instant Articles
July 5, 2016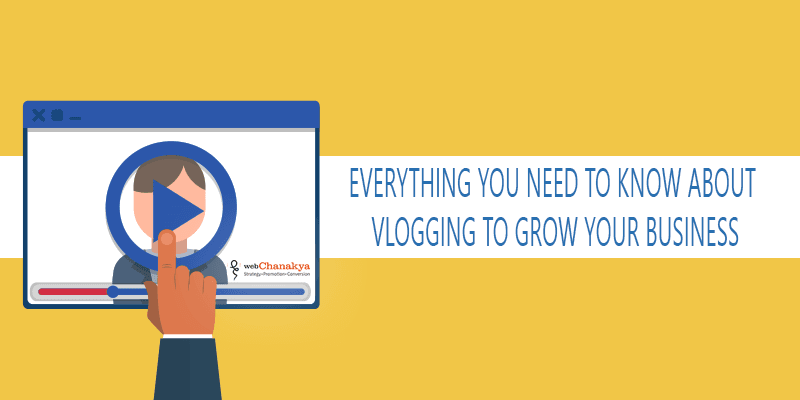 Everything you need to know about vlogging to grow your business
July 11, 2016
If you run your own business, ensuring the happiness of your customers is an important key for the success of your business.
Getting customers is hard, but retaining them and keeping then satisfied is even harder.  With fierce competition many businesses lose out on their customers, if they do not match up to their expectations.
It is crucial to know what the customers think of you as a business. In the automated and world of social network, a single bad word can ruin the whole reputation and name you have developed.
Hence nurturing a cordial relationship with your customers is vital, it can help gauge positive word of mouth, retain customers and turn many potentials to your business.
As and when your business starts to accelerate, pause and ask yourself a question. Are you doing everything to make your customers satisfied? If the answer is on the negative side then try and incorporate the followings ways in your next marketing strategy to keep everyone content.
Effective Communication:
Pay attention to the customers' needs. Get to know their expectations. Pay heed to the feedback and take notes on what you need to change to fulfill their requirements.
An excellent service you can provide your customers by interacting with them on a regular basis. It prevents misunderstanding and puts the better idea of both the sides.
Considering, what matters the most to your customers, you should engage them in that particular niche. You can interact with them via emails, feedback forms, or a questionnaire.
Think like them:
While launching a new product or providing a service, you must understand the mind-set of the customer.
Try to think from their perspective on how they would perceive the new product/service what you are going make available to them.
You need to get this into your mind that launching and promoting a product is not what you are required to put in front of them, the customer will not buy anything or everything which is not in their benefit or anything at their disposal. They need to have a need to acquire the service or product you are providing them.
Keep them engaged:
You may have a good service or a product to satisfy your customers, and you would think would keep your business making money, then it is not always how it goes.
You need to create a lasting impression and relationship, by engaging them in a conversation that interests them, approach them with promotions, offer them the resources you have made available on your website.
Involve them in day-to-day activities like quiz or contest, this may cater to their needs and hence they will start investing into your products.
Reward your customers:
Show your customers you value them by acknowledging their trust in your company. It can be in the form of a discount, or some payback schemes.
You can also offers some % off on valued products or offer them the vouchers that they won't expect.

Go to that extra mile to keep the customers happy, reward them gift cards on their special days, like birthdays, anniversaries or both of your alliance.
Take responsibility:
Customers do not like the businesses that make excuses. Customers are the happiest when the businesses are responsive to their needs.
A company or its employees has to ensure that everything they are doing is in the favour of their customers. You must take responsibility for better customer services. It is not a job of a single person in particular but everyone's.
Even if it is a query or a situation that does not comes under your job, you must take responsibility to fix the problem. Because you are not representing you but your company as a whole.
Feedback and follow-up opportunities:
Not every customer is happy every time with your service. Hence ask them their opinions. It never goes in vain to ask your consumers about their experience and what improvements they expect from you.
When you make a change based on their suggestions or feedback, this builds their trust to find that they were heard.
Following up on your promises shows how much you are transparent to your customers. Remain consistent with your mails and offer messages, it helps you customers to know what awaits for them in the future.
As they say customers are God, treat them with high regards. Keeping them happy and content is the best way to maintain the reputation and keep your business growing. They generate revenues as happy they would be, they will spread good word about you.
Your job is to turn customers into loyal consumers. You shall be on your way ahead of your contemporaries if you make a marketing strategy integrating the fact of keeping the consumers satisfied.
So, what all improvements you have made in your marketing strategy, let us know. If you are unable of think of what different ways you can apply, we are there to help you with that.