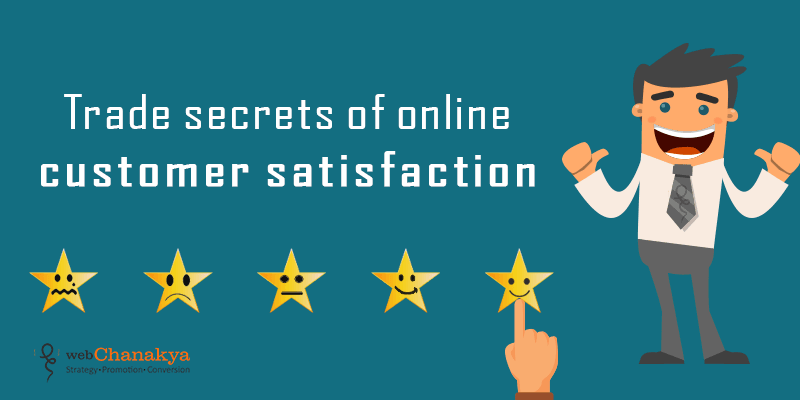 Trade secrets of online customer satisfaction
July 8, 2016
5 Social media tips that you can't miss to run a successful crowdfunding campaign
July 12, 2016
In the recent times, video blogging has become an avenue that everyone including the businesses have started exploring.

By now everyone is aware that video is one of the most creative and engaging medium. It is required to build trust and an emotion between a brand and the consumers, to do so you need to give away as much information as you can, for that matter you can consider vlogging on YouTube.

Vlog is just like blog that primarily consists of video content. Vlogging for your business open doors to surge your target audience, providing them interesting information through visual content.

They provide better understanding to your consumers on how you operate and a sense that they know you and they can trust you and the products and services you provide. Following are the ways that vlogging can help your business grow:
1

Direct connection with customers
Videos add face and voice to your company, it becomes easy for people to identify with. Videos reach out to consumers on a personal level.
For any business, it is vital to have an emotional connection with their consumers. With vlogs you can deliver your message in an informal way which does not offend your audience.
Providing an information that is interesting and pertinent, always captures the attention, it is a great way to build trust and loyalty.
People feel connected and feel they are not procuring services and products from the company but an individual.
For budding businesses it is important to build a positive relationship to grow with their current and potential consumers.
2

Brand awareness
By embracing vlogs in your marketing strategy, it is no surprise that your brand awareness will drastically increase. It is no brainer that videos reach more than written content.
Showcasing behind the scenes, acquainting consumers with your work environment even introducing the employees.
It establishes a transparency that is required in a relationship between any entities. It is important for the consumers to recognize their worth in your company and what efforts you are making to make them feel special.
3

Trust and influence
Vlogging is real and raw in nature. It shows that side of business which is underground, it takes lot of efforts to put it in front and let the consumers decide on how has been their experience.
Like people on Facebook receives many friend requests, they seem too far from real and hence many people don't such accounts. Here when you show everything they tend have a little faith to believe in what they see.
A weekly vlog helps your customers to identify with you and your company, this transparency keep you going ahead of your competitors.
4

Wider audience and visibility
YouTube is the number 2 search engine which has a wide pool of video content, people use YouTube in like every 10 minutes for information or entertainment.
Having your vlogs on your channel reached to incomparably wider audience. It also helps in online presence of your company.
Keep posting those vlogs on your site will also help in finding more connections and retain them for a longer period of time.
Reaching as many people as possible will maximize inbound traffic and create an interest amongst the people related to niche.
5

Stand ahead of contemporaries
Many businesses still are not utilizing YouTube as a marketing platform. Like everyone strides to stand out, vlogging is unique and different. You have to come up with creative ideas that are gripping and informative at the same time.
Demonstrating your knowledge in the form of innovative ideas is way ahead of time that your competitors are lacking.
So, have a creative control on anything you are going to produce. Tell your consumers a story which they would not expect. Promote and reward them and in retort get yourself awarded with wider audience.
With an ever-growing approach of creative marketing, vlogs have started making a name for themselves in the business world. They are more entertaining and engaging. Take out time to create a content that is enticing and is in interest of your audience.

Every business, small or large can benefit from vlogs. So tell us how vlogs has helped you in growing the business. For more information on how you can integrate vlogs in your marketing strategy, seek out to us.

Now what are waiting for pick up a camera and start vlogging!