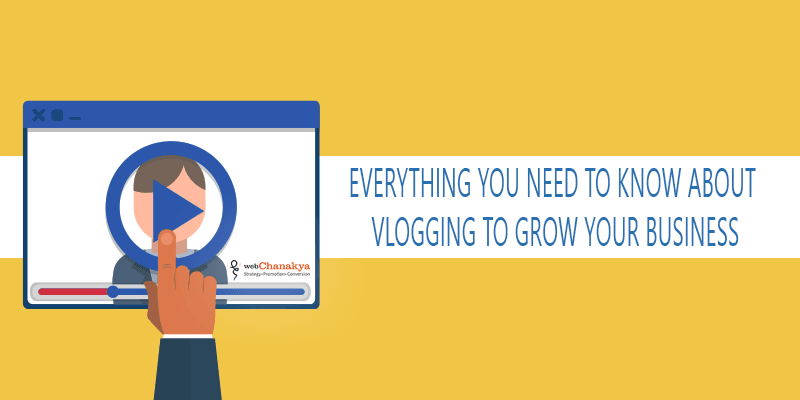 Everything you need to know about vlogging to grow your business
July 11, 2016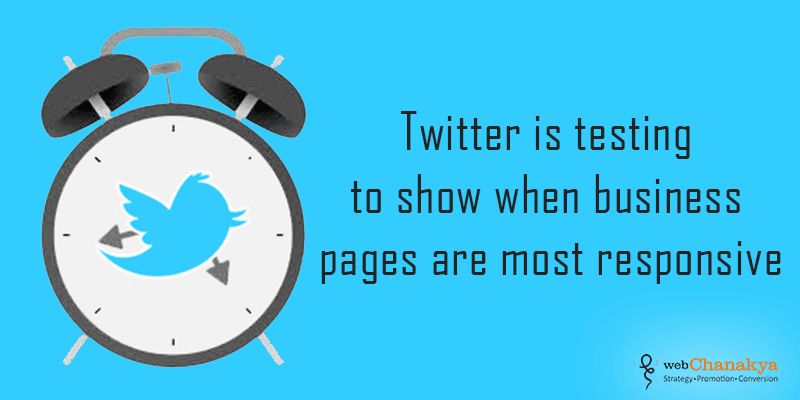 Twitter is testing to show when business pages are most responsive
July 13, 2016
Crowdfunding is a method to raise finance collectively with the efforts of friends, family, customers, and investors. This approach helps the budding entrepreneurs and small businesses to drive more into their projects with the collective support of a large pool of individuals.

Crowdfunding can be an effective tool to give a push to accomplish your goals. It provides you a platform to support your marketing efforts, reach out your targeting audience, and expand your consumers.

Crowdfunding campaigns have become a vital and easy strategy for start-ups to grow their business. Every start-up or business are adopting crowdfunding to set themselves apart from their competitors in their niche.

Though, running a successful crowdfunding campaign isn't a piece of cake, you got to be innovative and sharp in your approach. We have jot down some points that need to take care of while launching a successful crowdfunding campaign:
1

Plan ahead and create momentum:
Many crowdfunding campaigns create buzz before their launch and then go off-shore gradually as they go along. This is because of lack of momentum.
It is advisable that you create a timeline for new features, or accessories. It will attract more investors and will get the current ones more excited about your idea.
You can either get the people generating buzz about your company. The more the word of mouth the more reach you get on the social media, it'll also help to drive the traffic to your crowdfunding page.
2

Timing:
Timing is very crucial for any campaign strategy to be successful, when you are about to launch your campaign, try to find out the perfect timing when people will have abundant capital in their hands and are willing to fund your campaign.
Try to look for timing in an around holidays, that will raise funds and the traffic as well.
3

Communicate, communicate , communicate:
In crowd funding, it is vital to stay connected with the backers. More than just updating them, it is important to engage them.
Social media platforms are the best option to post questions and start discussion with the investors and backers.
Engage them with the behind the scenes, offering flash sales. Update them about the products that'll be launched in coming times. Make them feel their importance.
Try to be as responsive as possible. Consumers preferred to be heard on a timely basis. Prioritize your strategy on the basis of the convenience of your backers.
4

Tell your story:
Let your potential investors know about your product or the idea can benefit them. Share about yourself, what your plans are, what your budget is, what are you expecting from them. This shows that you are passionate about the project and doing everything with a clear thought.
Communicating your story with visuals create an impact on the investors and backers. The way you tell your story can make or break the business. So, it is advisable that you be creative and unique.
Update your backers as your project progresses. If you are not regular you might lose on them and might not be able to attract new pledgers.
5

Offer rewards:
Investors will only support your project when they think it is worthwhile. You are ought to offer them the perks for funding in your projects.
That can be in the form of some price points, appeal to your pledgers with rewards and fulfill them as promised. Remember, the more you reward your backers, the more they'll back you in any given point of time.
Crowdfunding is the best way to bring your product on the platter. It enables you to fund your production run, though running a crowdfunding campaign requires a lot of work.

You have to know how much each unit will cost before your launch the campaign. In the world of crowdfunding, the pledgers are at most priority, you've got to show them that you care and share their thoughts of working together.

It requires lot of preparation and apt execution and determination to keep tryi9nh again and again to convince your investors. These above ways will help you in attracting backers for crowdfunding and grow your business.