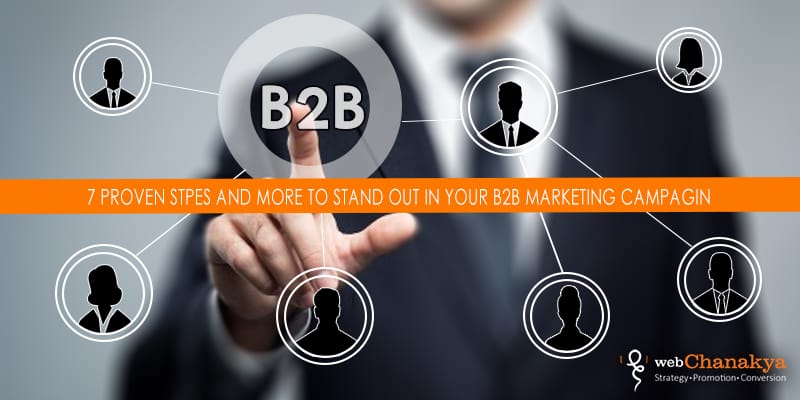 7 proven steps and more to stand out in your B2B marketing campaign.
February 20, 2018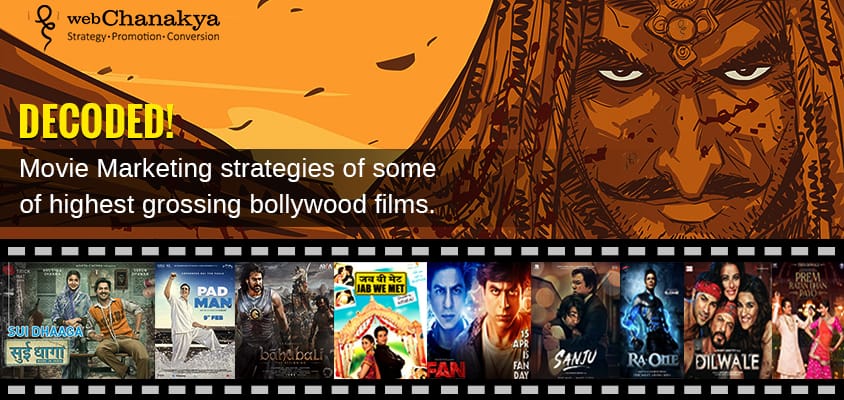 DECODED! Best Movie Marketing strategies of some of the highest grossing Bollywood films Campaigns
February 2, 2019
To earn brand loyalty, it is essential to earn a customer loyalty.
The most successful brands such as Nike and Adidas are leveraging social media and online communities to influence their customers. A right social media strategy can turn even the window visitors into loyal supporters of your brand. How Adidas has switched his social channel/platform to content with a consumer.
"Adidas says ditching TV advertising because young people engage with the mobile on a brand." Choosing the right media strategy can definitely help you to reach your target audience. And for brands, trust is very prerequisite.
53% of consumers say they won't buy from a company they don't trust.
Consumers trust the brand that serves their pure interest. Companies spend countless dollars to build their product trustable, but little do they know that digital marketing strategy for ecommerce helps to develop trust organically. Of course, the product itself carries the quality and merit on its own! But building a strong base of trust will overall thick your sales.
Social media in today's internet age is an online presence of a brand, just like person's identity. Brands need to intervene in feedback, captivate consumer preference and enhance brand image.
Marketing is not just creating a Facebook page and handing out a few flyers at the traffic light. It's about understanding your audience and knowing who they are, where you'll find them and what they do. In one right word, we can define it, is a strategy.
The 5 Ps are key marketing strategies designed to help you think about your business strategically. Putting this into practice that aims to build your brand and business in a consistent way.
Participation: Participating in social media by listening customer issues and offering solutions through social channels. e.g., forums, websites, YouTube videos, e-mail, chat, etc.
Platform: The second P stands for a platform, that merges social media with all those social channels. This helps to convert visitors into leads.
Prioritization: To know when immediate action is required and escalation should occur.
Problem Resolution: The fourth key element is, people who are self-satisfied with social media, have the requisite technical skills and are trained in problem resolution.
Process: This needs to be a well planned out and firmly followed customer service process.
There is no way you should skimp on your marketing strategy. This is where the social media marketing comes into a role. This is where we would expect social media to really shine.
How Effective is Social Media along with this 5ps for Branding?
Brand marketing is evolving over the years and has observed a tremendous change these days. Initially, you had a local shop that you were faithful to. The retailer who knew you and you both hold a relationship based on knowledge and trust. After this, the time came where money was an essential factor in decision making to better the brand loyalty.
Hence, today with the launch of social media marketing, people have once again turned towards personalized marketing of brands.
How have Brands Like Adidas Used 5ps of Social Media/Marketing?
Adidas is a global brand; a sporting superpower that sells quality products and deals with the biggest stars in sports. It's not only about products, they are stunning in social media marketing too. Let's take a look at why this is in our latest case study.
Key points of Adidas Case Study
Based on this research, there are few key points that we figured out how Adidas has used social media to market its brand.
Real-time marketing
Visual content
Great content
Clear strategy
How has Adidas utilized Real-time marketing strategy?
Adidas is a huge company. It's no surprise that they have various sectors of the business and each requires its own social media presence across the major social channels. As a global brand getting entangled in the world event, they got a lot of engagement. This is very good planning and good marketing strategy!
It's not about selling products. The Adidas social media marketing is used to generate awareness of the brand and the products. The great visual content on the channel helps drive more enthusiasm and thirst from the user to get Adidas products. Adidas do get a huge amount of engagement that means the brand has a superior level influence. This makes their social media channels more prominent too because as you grow your influence and audience you become more of a trusted source of quality content.
With regards to real-time marketing, Adidas is making use of the social channel in the best way. "It's clear that the younger consumer engages with us predominantly over the mobile device. Digital engagement is key for us – you don't see any TV advertising anymore."
How Visual Content plays a great role in social media marketing of Adidas?
One way that we can see it's not quite as difficult for other companies than it is for Adidas to start marketing is that they already have excellent, world-renowned products. People lap up sports video, which is another reason why just a video of a contracted athlete wearing their products would go so far for Adidas.
The Power of Great Content by Adidas
Adidas is looking to inspire and make you want to be like these athletes and then buy the same equipment they use (Adidas products), the content is so good that people will just watch it either way. Even though I only want to see the latest commercial starring the best footballers on the planet, I would still watch this over and over. Why? These athletes are on-demand and that's the reason Adidas is working with them in these videos.
People want to hear, see or get close to the athletes and heroes they have. Even if the viewers do not actually want to buy the products, they might share the content and their connections might want to. That's the value Adidas get from having such a good industry.
A clear strategy is actually defined by Adidas
If you know a lot about sport and brands like Adidas, you will know that Nike is perhaps their main competitor. Nike focuses on the athletes that are contracted to use their equipment and this separates the 2 brands clearly. Adidas use similar methods to Nike, they share great content based around their brand and industry and because of their brand they get huge responses from it. But what makes Adidas different?
The most significant of Adidas publicity activities is the high profile brand advertising. Recently, a number of key symbols and teams have featured in media campaigns targeted at both the sports and wider youth audiences. Adidas is committed to incorporating new and developing media into the mix, a strategy that has seen everything from utilizing the worlds biggest advertising hoarding in Birmingham during the World Cup to communicating the brands target audience via the internet and email.
How to measure 5Ps of Social Media marketing on brand loyalty?
Customer Engagement: Being actually engaging your customer is more than just counting fans and likes. Engagement is about how you involved your audience with you and your content.
Track your Customer: To better your brand, it is essential to undertake your consumer opinion and for that, you need to track your customers often.
Feedback: There's no better way to measure the impact of social media marketing on brand loyalty than by getting feedback directly from your customers. Participate customers
Know your competitors: Knowing your competitors well, will in return help to know your online presence.
Traffic: If you are loyal fans and sharing your own content for your brand, then Google Analytics makes it easy to track sessions via social referral and discover where your social traffic originates.
In a nutshell, social media marketing proves to be beneficial for the brand image but a return on investment is a crucial factor to be considered. Hence, to conclude ideal scenario is to build a strong brand through social media to have a long-lasting impact on the future.
So, what are you waiting for?
If you want to get highlighted among this vast crowd with best ROI then yes, Webchanakya is your absolute answer. There are many unique and experienced Digital Marketing Agency across but Webchankya will understand the 5Ps of social media for your business and propose the right social media marketing strategy. Contact us today and get 30 min free consultation of your social media marketing campaign.
To know about the brand, please refer How to create a brand story