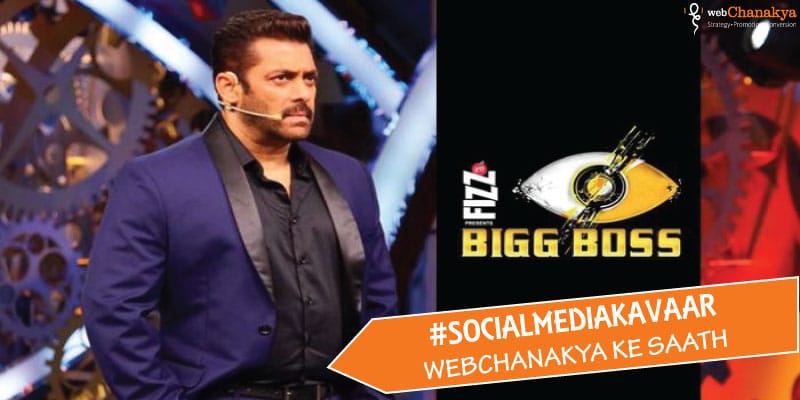 Decoding Social Media strategy of India's most talked about show – Bigg Boss 11 by WebChanakya
December 8, 2017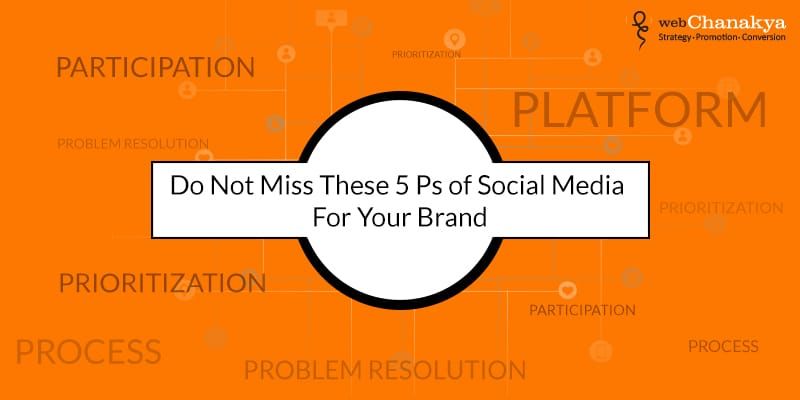 Do Not Miss These 5P's of Social Media For Your Brand
March 12, 2018
B2B Marketing is not new for Business and Industries When everyone aware of B2B Marketing doesn't mean we need to follow the same strategy and technique for our B2B marketing campaign.
First and foremost we need to identify What, why and how we can be different in our marketing campaign by understanding what exactly current market is looking for and identify the gap between marketing activity of our competitors.
What: Have you ever thought that what are you doing in B2B marketing?
Why: What is the difference between others and you?
How: What is the special in your way of doing B2B marketing?
 7 Questions that you must ask yourself before you start B2B marketing Activities.
Do I have a clear vision of who I want to be a B2B marketer?

Do I understand my business sales funnel process?  

Am I fluent in the marketing fundamentals as well as the tactics and tools of my profession?

What additional marketing qualifications or other learning do I need?

Have I learned something new lately?

Am I able to achieve what I want as a B2B marketer in this organization? 

Is my marketing team capable enough or I should hire a Specialized marketing agency to run my Online B2B Question?
'What you do' doesn't make you different but 'How you do' makes you different.
Do you even know what results you're supposed to deliver? Many of you will say 'leads' or 'revenue'. But are you making assumptions?
It is not that lead generation and revenue growth is unimportant, of course, it's important if your companies are to be sustainable for the long term. But 'selling stuff' is not a strategy. And without a strategy, You will never be able to fulfill our potential and contribute to the wider business dialogue, much less achieve the influence you crave.
It is time to be different. Granted, change is difficult. There are always challenges and resistance, even from our leadership.
For B2B marketing, change most likely won't happen quickly or easily. It may not even start with our marketing leadership. But change will happen and we can either drive it, be a part of it, or be left behind. It is our choice.
We must acknowledge that if we want to be different, we must think and do different as well. Like admitting we want to change and being willing to do what it takes to embody that change. Like no matter what else is going on within our organizations, taking responsibility for becoming that change. Like making sure we learn not just the tactical skills, but the leadership skills we need for a different kind of marketing career success.
5 prominent keys to be different  B2B marketers.
Being different is ultimately not about what we do as marketers, but how we do it. As with thinking and doing different, the first step is to make some conscious decisions about how we work:
No excuses
Focus your attention on what you can do, not on what you can't. There will always be obstacles and those who prefer to maintain the status quo. Seek and provide clarity about what's possible, instead of what's impossible.
Prioritize
Make choices about what marketing does and doesn't do; there will never be enough budget or buy-in or time. Concentrate on what's important instead of what's urgent. Only do those activities that provide the outcomes the business actually wants. Learn to say No.
Be future-orientated
Look towards the future, not the past. Have clarity on what you want to become. Be ruthless about what you personally need and what your team needs to get there.
Have courage  
Take risks. The new and different always involves risk and the possibility of failure. Do it anyway; the first step is always the hardest one. Start small but think bigger and be more. Better to beg forgiveness than ask for permission.
Always be learning
 There is always something new to learn. Consistently make the time to learn something new and challenging, something that pushes you outside of your comfort zone.
Learn from those both within and outside your company – customers, competitors, those more junior as well senior to you.
It can be difficult to decide which company in Ahmedabad will tick all the boxes for your requirements and this is where we can help you.
At WebChanakya, we understood how important your business online reputation and thus we offer well structure business presence including a website. Our experience of working with sales and marketing professionals all over the world define the right solution for your company.