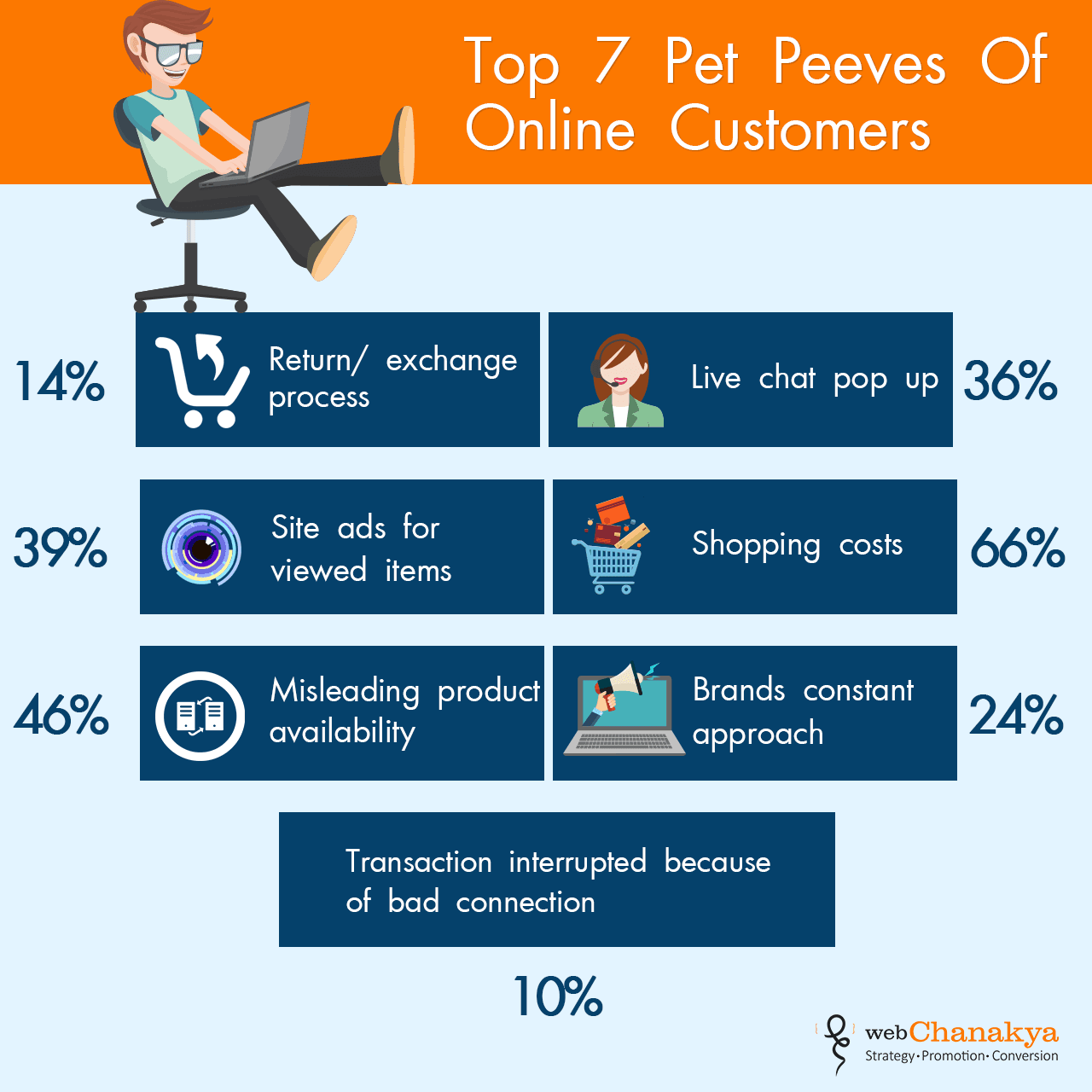 [Infographic] Top 7 pet peeves of online customers
December 8, 2016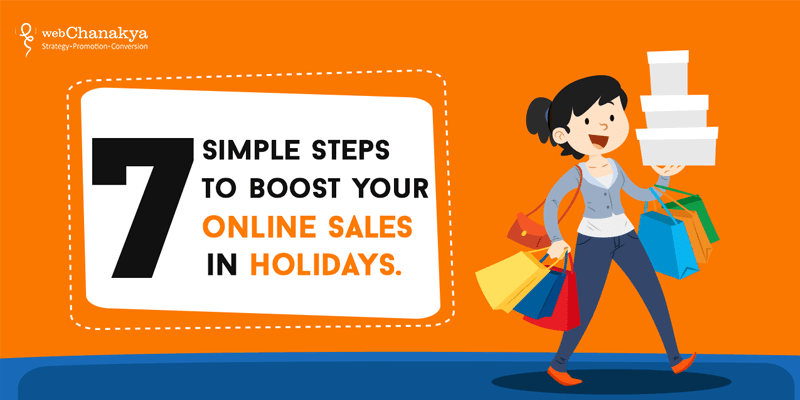 [Infographic] 7 simple steps to boost your online sales in holidays
December 14, 2016
There is a vast world of difference in practicing social media as a consumer or user and harnessing it for your business.

Though most of the business owners suggest social media channels as just money grabbing tools and insist that advertising is a way by which people can make a mark in the social world.

Still, many small businesses with less and growing audience have a hard time in getting expected results organically.

Organic content also can work just well as the paid content does, required it is done correctly.

Social media is a platform where you can't just rely on promoting and sharing your products.

You need to incorporate the content that is highly engaging and various tactics that can create organic engagement.

It is important to make sure that your content is exciting and fun to get the reach you desire.

Today, social media marketing might be pay to play,but organic engagement still does matters a lot.

However, achieving real organic engagement includes a powerful strategy and your creativity.

Following are the various tactics that you should consider to gain organic engagement on social media:
1. Gift of GIFs:
GIFs are an animated graphic form of media that is some what a mixture of an image and a video.
Recently, the wave of GIFs has reached the bay and can be found everywhere because of their versatility.
It is proved to one form of media that has grabbed the attention of the audiences immensely.
Read here the ways to create amazing GIFs based on your specific requirements.
You can customize an old GIF and also create a new one using GIPHY.
Convert the existing videos into GIFs and condense them for sharing.
You can also use built-in GIF function on Twitter to add an animated GIF in your tweets.
You can also use Boomerang to make your own GIF-video on your phone and can play as a video loop on Instagram.
2. Pin your most important posts on the top of your profile:
When you engage with people through your social profile, you are not only building your online presence, but this would also drive traffic to your website.
It is not mandatory that you only pin the posts related to your products and services, you have all the rights to pin the content that appears interesting to your followers.
Make sure your make the best use of all the feature available at your disposal, so that it becomes easy for your profile to communicate and get clicks where you desire:
You can update your cover photo to something enticing.
Add links to your site in the bio or somewhere in the profile.
Feature a post at the top of your timeline.
3. Unleash the trending topics:
You can definitely reach out to your prospects with the posts containing the social content aligned with the trending topics that are a rage and relevant right now.

Keep a tab on various hashtags surrounding the topic and news cycles, add your voice to the conversation and make yourself approachable for the people.
4. Post quotes as images:
We've all heard that a picture is worth a thousand words. And we all are aware with the fact that quotes are well received on social media channels, especially Instagram and Pinterest.

It requires no maths to understand the fact that your consumer engagement would double when your communicate with them through language and images both.

Now, this is where including quotes in your social images comes into forefront. They can become an integral part of your marketing strategy.

When you quote a well known saying or statement, you tend to borrow the speaker's credibility by associating with them.

So keep a tab on the area of interests of your audience, something to which they are able to relate and adore, to increase your user engagement, so that they can share your posts and tag their friends.
5. Use appropriate hashtags:
Hashtags make it easy for you to join in discussions that come under your business.

Hashtags have organized a bigger part of social media depending on the conversations, discussions and events.

Though it is important to understand that hashtags works differently across multiple platforms.

Say for facebook, it works better without using hashtags at all, instagram gets away with 10 plus hashtags in a single post, whereas twitter is able to generate required engagement with only 2-3 relevant hashtags.

Tools like hootsuite can help you find, retweet, reply and like the posts under various hashtags.

You can also use Hashtagify to look for other hashtags related to you niche or a topic or event you are targeting.

For instance, if there's an event coming up, then you can prepare for it in advance so that you are ready for the adventure.

The more you target, the more benefits you get. Nowadays, most events are lead by hashtags that you can tap on. You must aim to contribute in a particular conversation in most meaningful and natural way.
6. Using emojis in your posts:
Gradually, emojis have become a part of our conversation and vocabulary and are an amazing way to give a human touch to you social content.

A report suggests that using emojis in your content and posts boost organic engagement and lowers the costs if you tend to pay to exaggerate them.

They not only help in humanizing your brand but capture attention by delivering human emotions and insights surrounding a post way before giving a person a chance to read it.

Matter of the fact is, including an emoji in your posts earn you more attention and reach.
7. Tap to memes:
There are no seconds thoughts that memes have taken all over the social media. There is no newsfeed that has been untouched with the presence of a meme.

The phenomenon is spreading like wildfire. They are regarded as cultural behaviours that are spread through imitation.

To have an impact, memes have to be culturally relevant, easy to understand and replicate and most importantly, they should be properly timed.

Look for memes that resonate with your business and to your people because using the memes your audience doesn't relate with are of no use.

Keep a track of memes that are trending right now and relate them with your brand and adopt them in your content marketing strategy.

There are various tools like Meme generator where you can find and make your own basic image memes.
8. Relinquish a thunderclap:
Thunderclap is crowd speaking platform that helps people to be heard. It lets a single message to be mass-shared, like a flash-mob, so that it rises above all the social networks.

It allows a person to create an action and a change like never before. It permits you to collect Facebook, Twitter and Tumblr voices of your followers.

It is great movement for product launches, social causes and crowd funding sites like kickstarter to take advantage of the support you would receive there.

Though there is one that you need to keep in mind, say if you are on a free plan then you will have to reach a goal, for say a minimum of 100 supporters or otherwise your thunderclap would not be shared.
9. Create quizzes and engaging insights:
The idea of quiz has got groans from our school times, but in the recent time, because of the interactive sites like buzzfeed and all trivia, quizzes have made a powerful comeback.

Even, they have become a popular type of content that users like to share in their feeds.

While creating a quiz, you must instigate the quiz-taker to share their results on their profile or on your page to increase your reach.

To make that happen you need to make a quiz that conveys people something about themselves, something they relate to, so that they are compelled to share something that reflects their personality.
10. "Tag a friend who…..":
You might have come through a post that reflect your personality or a feeling like "this is so me" on facebook and you would get engaged with such kind of posts afterwards.

This happens because they tend to speak to you directly as an individual while being relatable to many of people like you at the same time.

The theory behind this is, if your audience see themselves in your posts then it is natural that they would be inclined towards your post and be engaged with them.

When pitched rightly, they provoke people to tag their friends as well. Encourage your followers to invite someone to take challenge highlight something in positive vibe and create a friendly environment.
11. Run a contest and giveaways:
Running a competition, contest and giveaways are most likely to generate more engagement. They ask your audience to do very little for an opportunity to reap rewards.

They bring awareness to your page. Remember the more compelling your reward be, the more people would jump through to take part in the contests and be top notch.

Make sure that you establish a viral loop by asking your followers and participants to refer the contest to their friends or some action that leads to bring new participants and potential followers.

Either you can run a contest directly on social networks or yo can facilitate a tool like Gleam.io for running a contest.
An effective social media marketing involve curating significant content. And for achieving more organic reach, your content has to be compelling, engaging and relevant to your followers.

What other tactics you have practiced for your business in order to increase your organic reach? Share with us in the comments. if you like to find out more information regarding effective social media marketing get in touch with us now!