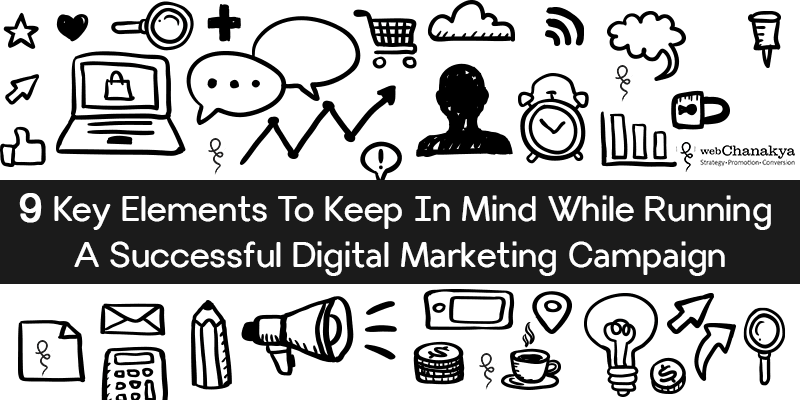 9 Key Elements To Keep In Mind While Running A Successful Digital Marketing Campaign
August 13, 2016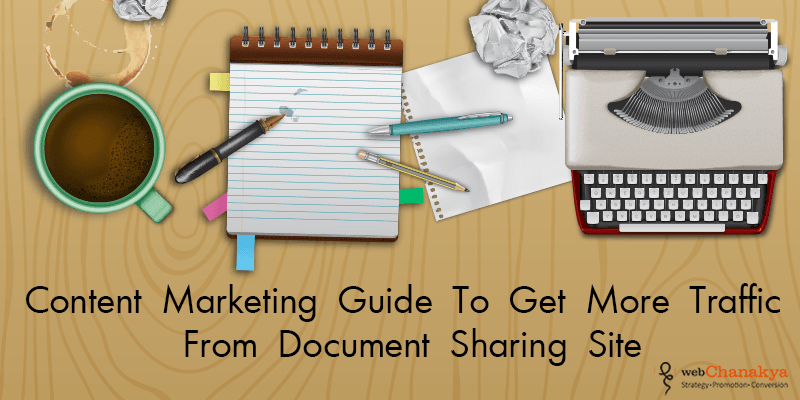 Content marketing guide to get more traffic from document sharing sites
August 30, 2016
Growing a business may feel like you are running in a marathon that it takes a while and in some cases, it takes several months to bring the business to a certain speed.
Conducting the social media contests like giveaways, quizzes, and contests helps in generating a buzz about a brand, increase the company exposure, and foster the company reputation among consumers and prospects.
Collaborating with social media influencers is one of the most beneficial techniques to promote the companies' product and services. Social media giveaway campaigns are mutually one of the best influencer marketing techniques.
It is one of the efficient ways that aids the companies to leverage a social media influencer for a substantial growth in business and engaging the consumers by making several social media actions. It gradually grows the social awareness and following of your brand.
It mutually benefits both the advertiser and the influencer. On the advertiser side, it generates leads and increases the sales. On the influencer side, it is always about the followers, the always want to reward their followers/fans through product giveaways.
The most valuable thing is to increase their fans, for that influencers give their sweat and blood and making a giveaway campaign successful.
Now, it is on both the parties, how they take advantage of this win-win technique and achieve their goals.
A well-executed, giveaway can help you grow your business quickly and for relatively low cost. Sometimes running a giveaway campaign is as effortless as asking people for their emails and then announcing the winner on the random selection to giveaway their rewards.
However, it is not as simple as it looks, you have to consider many aspects if you want to maximize the return on investment, such as 'the best suitable social network', 'viral and right kind of content' and 'hitting the right event'.
Influencer marketing is achieved by two ways; one is using the manual process of pitching the influencer and providing him all the details of the campaign or through several influencer-marketing platforms.
Below, we have jot down some of the examples of influencer-driven social media contests and giveaways to achieve a rapid growth for your business.
1. Pitch your giveaway concept
Once you find the influencer, pitch your brand's giveaway idea. It takes lot of effort to keep the pace against your competitors. You have to be creative and unique. The content should make you stand out.
It does not matter who curates it, it may be your content writer or the influencer himself. Pitch them the giveaway concept in such a way that when it reaches to your audience, it should blow them away. They should appreciate what you are giving them away.
It should come out as the value of your collaborating with them brings substantial growth to your business.
2. Ask influencers to post a link to your giveaway page
Have a full control over the sweepstakes process by letting the influencers post links to your giveaway page. It is one of the most upfront way to drive traffic to your website.
It is one fairly simple approach, but you can give it a twist by developing a theme specially for your sweepstakes or giveaway campaigns.
You can also ask the influence to create content regarding the campaign, that features your business and promotes your products and services.
3. Run an Instagram giveaway takeover
Getting in the good books of your followers is one hell of a task. Before putting them directly on the work, expose them to behind the lens story of the influencer.
Let the influencer take over and promote you in his/her patent style. Put a game plan around your brand that includes your influencer to talk about your product and services. Making it personal harness the interest of your consumers and prospects.
Make one thing clear, here quality matter the most than the quantity. If the takeover by the influencer is doing more than just impressing your followers and he is promoting it effectively to his own audience, then you are bound to gain some new followers and generate leads.
4. Create a hashtag
Customer really love the idea of giveaways for one simple reason- the free stuffs they get in reward.
Having your influencers' fans to follow your social platforms and comment on your posts is one great tactic to garner the attention of all the people following your niche.
Creating a hashtag helps you to track who has participate in your sweepstakes and giveaway campaign and how is their post making a change to your business.
Make sure that you on decide on an interesting hashtag that justifies your company's promise and products and service. Not forget to stuff the hashtag in your content, but make sure it is relevant and you are not overdoing it.
5. Ask followers to tag their friends
Asking your fans to follow and comment does not stop you there. You have many ways to seize as many followers as you can in order to grow the business. Brands can also have their influencer ask their followers to tag their friends to get an entry into the giveaway contents.
The benefit of this is that brands not only tap the huge audience base of influencer, but also their audience's followers, resulting in a multiplying word of mouth effect.
6. Take advantage of user-generated content
There is a deal with high content that it never gets the exposure that it deserves. Some people find it beseeching comments that are so sugar coated, so it is recommended that you ask the followers of the influencers to upload their content using your brand hashtags.
There's a thing if you have the brand evangelists advertising your products and services, then why not promote it. It works well brands coming under lifestyle, food and fashion circle, those who seek fame, popularity and glamour.
When such people post their picture with the branding hashtags, it catches the attention of their followers and they will get exposed to the brand and their campaigns.
You can create a hub on your website to collect user-generated content through a branded hashtag or curate the top photos yourself. It is a quick way to increase visibility and create excitement among your fans and their followers.
7. Reveal giveaway details
The best way to tease your consumer is to get in the influencer and let him take the baton and reveal the details of your campaign in his own way.
Considering working with him will give your business the required oomph. When you giveaway your exclusive products, let him create the hype by giving out the details and reach out to large clout in comparison to yours.
Snapchat is one of the most effective platform when it comes to taking the brand to the next level, it creates an apt sense of suspense and builds the excitement by making the participation as urgent as it can be. It captures the full attention as they already know, once they miss they can't keep up with it and miss out on a big opportunity.
8. Pick an appropriate time
For every influencer, there's a certain time of year that their posts shine the most. For some, during high-end and popular events and for others it comes often that they are in the business.
So it is on the advertiser that they pick someone who is appropriate and who can orient their campaign efforts during this time. You have to ensure that you're running your campaigns during a time when the influencer is known to shine the most. Last but not least, it's very important for brands to consider that the way influencer marketing works is constantly evolving. In order to stand out, they've got to be creative and come up with something that is just mind-boggling.
Brands also need to understand that influencers generally opt for multi-platform for promotions, tailoring themselves according to each network.
So the brands also need to promote their giveaway campaigns across different social platforms so that they can target the widest audience possible.
Have you ever partnered with an influencer on a giveaway? What all aspect did you take in consideration and how has it worked out? Share your thoughts with us.
If you are considering to partner with an influencer and are unable to pitch them. Connect with us, we will guide you in making an effective strategy.