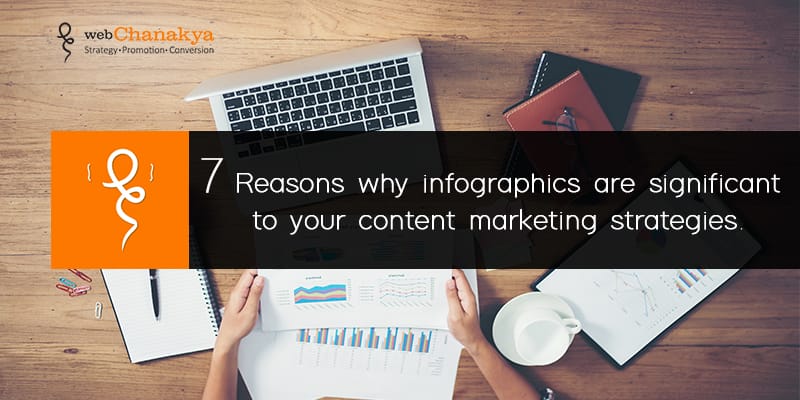 7 Reasons why infographics are significant to your content marketing strategies
September 30, 2016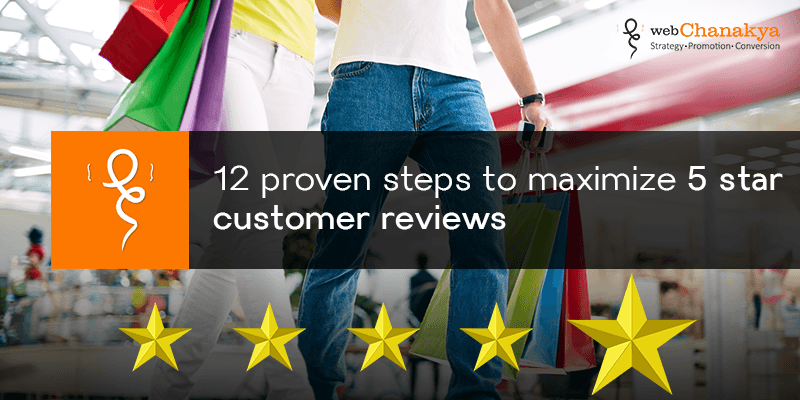 12 proven steps to maximize 5 star customer reviews
October 20, 2016
If you have a passion for clothes, fashion accessories and shoes, then launching a fashion e-commerce website is a great way to start the new business.

Making money with an online e-commerce store is not an easy and simple task as just making a website live and hoping for the orders to fly in without any efforts.

There are many considerations that are relevant to a fashion e-commerce enterprise, but if you mind making money on your fashion products, there are a few "must-haves" that you need to consider to include in your website.
1 Appealing Product Images:
Attractive visuals are essential for marketing any product or service online, and particularly for clothing and fashion websites good quality photos are must.

Nothing can beat the feeling of having the product in your hands, so many websites pay huge importance on their images by providing large rich quality images of products with the ability to zoom for intricate details, giving the feeling of touch.

Buyers want to have a sense of what they are purchasing, hence it is recommended to show the product with every angle that is possible.

Nowadays, many website owners also opt for custom photography which may cost extra bucks but ensures more leads and fewer returns.
2 User Friendly Interface:
The look and feel is the first thing that is visible to your visitor, it is the responsibility of yours and your designers that instead of being a nightmare to a user, your website should look appealing and easy to traverse.

Just by looking at the website, a visitor must know that they would find everything they are looking for. They should be able to understand every detail and every section of the website without much of complicated content or graphics.
3 Powerful Internal Search Tool:
There are many ways by which you can sort your clothing and accessories. When visitors visit your online store they are welcomed by a huge database of your products, so without sales assistance that you usually find in a brick and mortar store you need to rely on the power of search box.

Having loyal buyers is great, but it isn't enough because they may also leave in no time if they can't find what they are looking for.

An internal search allows them to locate their preferred colour, size, or style and could help you in making a difference in your sales figures.
4 Social Advertising and Targeted Search:
Every business requires a certain number of loyal customers, now google plays a pivotal role being the popular portal it helps to attract buyers to your website.

Though, there are no two ways to the fact that social media platforms are just as important for fashion stores or houses.

Since it's easy to upload and share photos or videos conduct quiz or contests and review any fashion accessories or apparels.

Social advertising and targeted search can be something that you might need to kick-start your marketing efforts affordably.
5 Reviews from Real Customers:
It happens quite often that most of us buy something online and regret it later. These kind of experiences teach us that we can't always trust and rely on product descriptions for making your purchasing decisions.

But we can entrust the reviews from real customers who buy stuff like us. By encouraging existing customers to review your products and share on their social profiles.

Ask them to post their feedback on your website, this would help you to generate content for your pages and make it easier for your customers to make their purchasing decisions quick and confident.
6 Deals and Offers:
Providing giveaways to the customers is a fine strategy. Providing great deals and offers to customers ensure more traffic and convert visitors into loyal customers.

Come up with great ideas on deals that you can offer them that doesn't cause much burden to your pocket and helps you to win the customers as well.
7 Secure Payment Gateway:
Nowadays, it has become very easy for anyone to select and order the product online. This is because the E-commerce websites offer reliable and secure payment gateway solutions.

Though many small sector businesses are still effected by malicious hackers. But when your customers know that they are doing safe business with you, it counts as one less reason restrain themselves from making the purchase.
8 Good Customer Support:
Developing trust as a company is an important element. Good customer service/support is an essential factor of any business.

The motive of the business is to deliver incredible service to the clients, so that they never hesitates to visit back to your site.
Give your visitors-cum-customers a good interface, better experience and effortless navigation, the brands and the products they prefer and are looking for and the service that is secure and reliable. There you have it, you will gain customers for life.

Try to help them make better purchasing decisions rather than just focusing and competing on prices with other fashion brands.

So are you ready to take your fashion e-commerce dream to the next level? If so, connect with us today to seek our help.