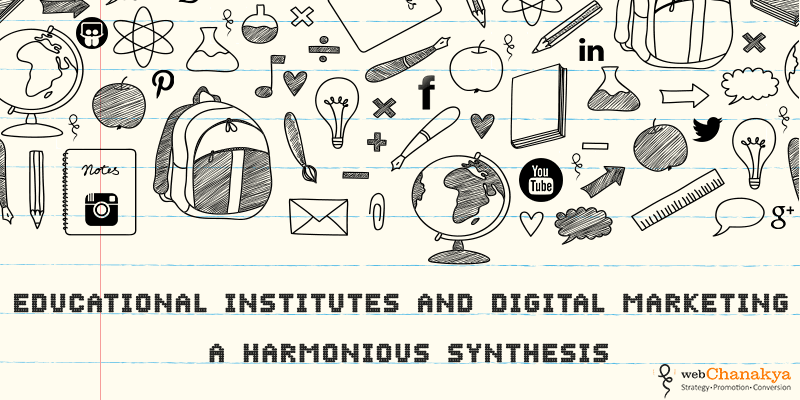 Educational Institutes and Digital Marketing : A Harmonious Synthesis
January 6, 2016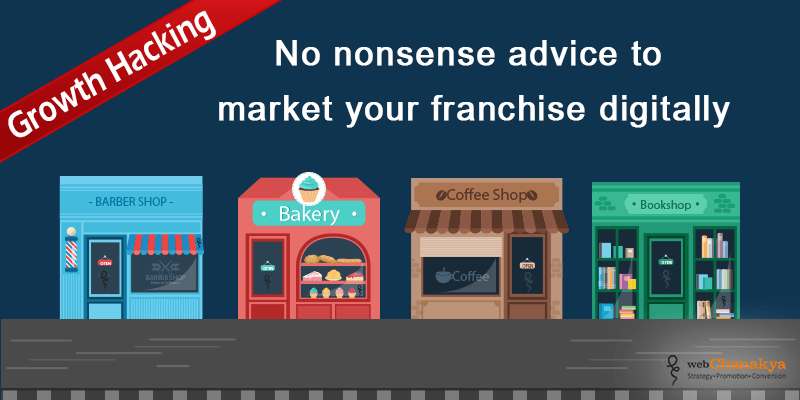 Growth Hacking : No nonsense advice to market your franchise digitally
February 26, 2016
India is the largest film producing country in the World. Each year an average of 700 movies is released collectively without including documentaries and shot films, but amongst them only 150 films gets recognition worldwide. Movie promotion is a combination of creativity and marketing skills that includes pre-release buzz and post production promotion. This happens because of online and offline marketing.

Historically, Film Industry had the star system and fan magazines. Modern film industry has Facebook, Twitter and mobile phones. People love to share their opinions on films with their friends so social media platforms are the perfect place to encourage discussion. By creating word-of-mouth marketing on social media you can create a buzz around your film.

In this blog we throw light on how you can use social media to promote your films and create loyal, connected and active fans. Whether you're a budding film maker or a larger studio with a budget you can use these tips to promote your movie online. These tips can also be used across genres and styles as long as you take care to understand your film's specific audience.
Use multiple networks and don't forget to integrate
Use different social platforms to make up a multi-channel strategy. Most recommended one's are Facebook, Twitter, Pinterest, Instagram, Youtube and Snapchat. Make sure that you share content across all platforms and give them equal attention as your fans will always have their own preference. Use these tips to integrate your social networks. Integrate social networks by linking through from each platform. Always have buttons and mention your other platforms. An easy way of doing this is to create a Twitter tab on your Facebook page.
Create some video teasers to promote your product or services
The trailer is usually the first chance the movie studios have to promote a film to its target audience. The idea is to give the audience a teaser of the story, the special effects, the laughs, thrills and chills, etc., that will take place in the movie.
Be Interactive and use exclusive content
Once you have a base across each of your chosen social platforms make sure that you are interacting with your fans all of the time! Create meaningful discussions with these tips:

Ask questions: Create polls and ask people for their opinion. Let your fans know that you value their comments.

Post photos: Offer "exclusive" behind the scenes footage, crew photos and sneak previews to arouse the curiosity of your fans.

Use different media: Post videos of interviews with actors and directors. Podcasts are great too. Use Snapchat, Instagram and Youtube for the video.

Run competitions: Give your fans the opportunity to meet the film's stars, attend the premiere/launch or have an exclusive pre-screening. You could also ask your brand partners to be involved and offer a prize.
Alternate Reality Games
A slightly more complicated and involved movie marketing strategy is alternate reality game. ARGs create a fictional world that users in the real world can interact with, often through online communities. ARGs provide an incredibly immersive way to engage with movie audiences. They're fun for everyone involved and can also persuade fans to become more invested in a film and its characters, thus creating "brand" loyalty. This could be especially useful for movie franchises.
Make a creative App for online, mobile and iPad
Make a quiz or a trivia. Test your fans' knowledge to win prizes or view exclusive content. These can be used to create interactive games and competitions. You can really think outside the box for this and it can also be a great way to earn revenue or collect data.
Create meaningful partnerships
One of the biggest tricks of the digital marketing industry is to join forces with others to form powerful partnerships. By doing this you will be able to reach a larger audience and with crafty partnership choices you could access thousands of like-minded individuals who could become part of your film's fan base.

Create a partnership brand list: Make a list of all the brands that you feel would be a great fit for your film. Section your list into different categories such as products, restaurants, clothing, holiday destinations, gadgets and more.

Let your brands know what they can expect from you: Firstly, you can offer them the association with your fantastic film. What else can you offer them? Free tickets to see the film or an exclusive ticket to the premiere? Brands want to look after their fans and so do you. What can you offer their existing fan base?

Let them know what you'd like in return: If the fit is right, you can expect them to mention you across their brands social networking channels. They might also be able to host a banner or write a blog post or feature you in their newsletter.
Ask your fans for content
A fantastic way to create active social campaigns is to encourage fans to create content themselves. This can be done in many different ways. Here are a few ideas to get you started:

Create a Fan Art Gallery: Highly stylistic or fantastical films often inspire beautiful art work. You can ask your fans to create artwork and post the best pieces. This can also be a great idea for a competition.

Offer your fans opportunities in return for content: Why not offer your film fans the opportunity to blog about your film, interview an actor or review a launch event? Target good writers with an active blog presence. Read my post on Blogger Outreach for more tips on this.

Interview your fans: Offer your fans the opportunity to take the limelight. A recent example comes from the film Olympus who used Vine to film six second fan reviews following their exclusive advanced screenings.