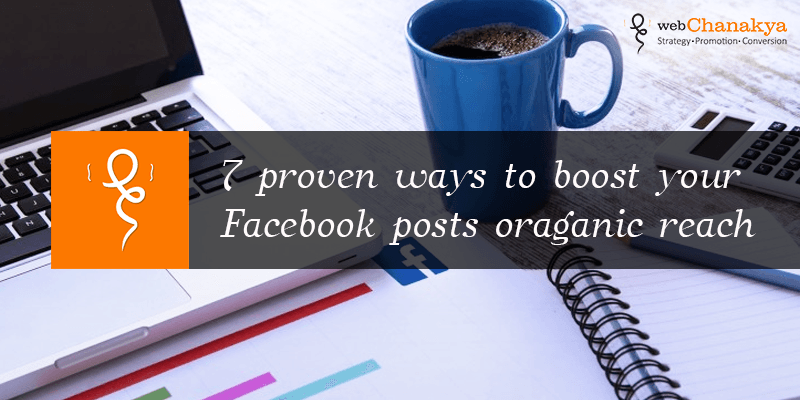 7 proven ways to boost your Facebook posts organic reach
October 25, 2016
Everything you need to know about marketing your first APP
November 9, 2016
Making an email list is one of the smartest step that you can take to make your business flourish.

It is only a matter of seconds, and thousands of people will receive your mail. Social media is one of the most suited tool for this task and convert the audience into your subscribers.

Social media is the platform where you build relationship with your audience, that is how they will pay heed to what you keep sharing on your page and website.

This helps them to directly check out your website. This could be to buy a product, if not that then you can at least motivate them to leave their email id, so that can be later on added to your subscribers list. 
When it comes to online storefronts, a social media marketing strategy for ecommerce includes collecting the email IDs so the subscribers can be updated with latest collection launch, discounts, giveaways and more.

So here are the number of ways in which social media can contribute to build your email subscribers list.
1. Pin important posts
Many social media channels allow you pin the most important posts on your profiles. When someone visit your profile this post will be the first one to catch your attention.

You can take advantage of this feature to post content with effective call to action content or images.

This is an opportunity which allows you to offer something of value and encourages your audience to visit your profile and website time and again.
2. Create content and Conduct Contests
The element that catches most of your audience's attention is the "content" that you post on your profile or website.

The bottom line is to create as much substantial and relevant content as possible, conduct contests, provide free downloads- ebooks, presentations, host regular webinars.

Content with call-to-action that directly takes you to the landing page of the website is one of the best ways to drive attention, sales and generate leads.

Evergreen content does not run out of date ever. Constant feed of blog posts results in more traffic to your website. Make sure that your blogs are bring shared to many social networks regularly.

When someone visit your blog post, you should ask them to sign up as an email subscriber and encourage them to share your posts.
3. Paid Ads on Social Channels
Paid advertising on social media is indispensable. Unfortunately, reach is so low that your content does not reach to as many people as you expect so the only choice is to invest in paid advertising.

Drive and re-target your audience to your website with ads so that they sign up as an email subscribers.

Targeting someone with relevant ad is less costly than targeting a rather indifferent audience.
4. Twitter Lead Generation Cards
Twitter has an amazing feature called as "Lead Generation Cards" that allows your followers to join your list on a click of a button that enables to submit their email address to your list.

It creates a downloadable excel sheet with all the subscribers.
5. Call to Action Button on Facebook
Facebook allows you to take advantage of Call-to-action button that is labelled as "Sign Up", where you just need to insert a link to your landing page or a sign up form.
6. LinkedIn Group
To leverage LinkedIn group to get email subscribers, optimize your profile according to the audience you want to reach out to.

To the get the existing members, use the built-in search feature. Accumulate their information in an excel sheet and then target them independently.

You can also invite your prospects to be a part of your group.

Once you build strong connection with your group members, you are in the position to offer them to join your email list.

Make sure you offer them a lead magnet, something that is relevant and free.

Try to make one-on-one connections with your group members, then only these people will join your email list on their accord.
7. Create YouTube videos with call-to-action cards
Creating a video and ranking them on YouTube allows to seize the attention of the target audience you want to reach out to. YouTube also allows your video to rank higher in the Google search results as well.

To get the traffic from the YouTube videos, first you need to look out for "how to" keywords that your target audience is searching for. Then create the video taking those search results in your considerations.

Now that you have uploaded the video, write a good description in about 300 words. After a while when you are getting some traffic, add call-to-action to sign up as a subscriber.

You can achieve this by adding call-to-action cards to your video. Insert the link to your landing page or the sign-up form and you are done.
Continuous growth of your email subscriber list plays a crucial role in the success of your business. The key is to convert those followers into email leads.

Used in a correct manner, social media can take your business to the next level. These simple ways will help you to reach out to your prospects on social media to increase your email subscriptions.

Have you started using social media for growing your email subscribers list? What strategies are your using to make it work? Share those with us in the comments.