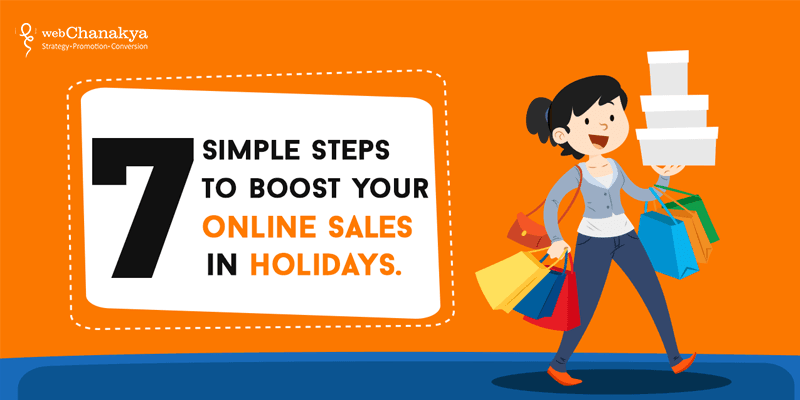 [Infographic] 7 simple steps to boost your online sales in holidays
December 14, 2016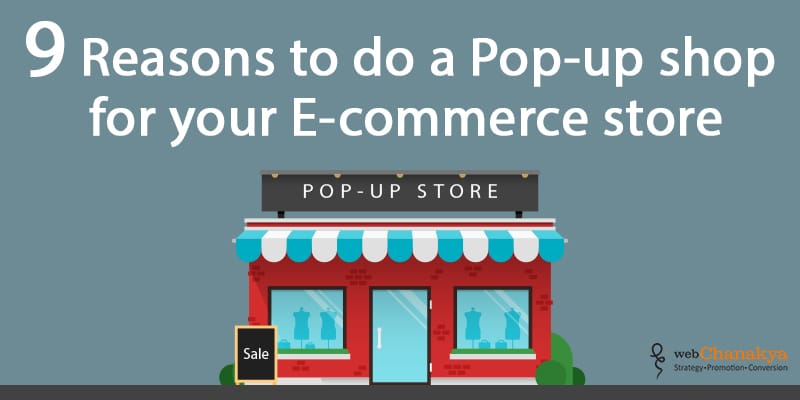 [Infographic] 9 reasons to do a pop up shop for your eCommerce store
December 23, 2016
As a business owner and marketer, you have numerous tools at your disposal to advertise and promote yourself as a brand and even your business.

Among those tools are various social media networks, including LinkedIn.

These tools cannot enhance and elevate your personality by themselves, they can't either communicate your vision, mission and value, it is something that you have to do it on your own.

These tools have potential, but until you make an effort, they would be stagnant and of no use.

In order to take full leverage of the potential that LinkedIn has, you have to actively use it. You must make it a part of who you are and how do you want your audience to see you.

Here are the 10 simple steps you should start right this moment to make LinkedIn work in your favor and build a solid foundation for your brand.
1. Promote your profile
As you fortify your LinkedIn profile to support your brand, you want to get your followers' attention and make sure they are paying heed to your profile. They must be able to see your content, achievements and recommendations time to time.
To make a mark, promote your LinkedIn profile everywhere possible. This may include:
Author boxes
Business cards
Cross promotion across other social networks
Email signatures
Embed it in ebooks, presentation and other resources
While connecting with new contacts
Make sure you make these points the primary ways to engage, connect and build a relationship with your contacts.
2. Get recommendation from your contacts

LinkedIn is the only platform that gives you a scope to create social proof for your brand.

Ask your contacts to leave a recommendation based on your capabilities, experience and skills.

Social proof is an essential aspect to build your trust. It helps you in closing a deal, expand your network and grow your business.

Remember many people won't make any efforts or go out of their way to make recommendations until you please and wow them.

Make sure you reach out every single person you have worked with, have a partnership or done business with. Leave a testimonial first and then kindly ask them for their recommendation.
3. Provide something valuable:

You must give something in return before you expect something from your contacts.

Remember, any LinkedIn marketing strategy you would develop must be providing something valuable to your contacts.

You must go out of your way to share content, respond to the queries your contacts have, solve their problems, provide insight and information.

There is no denying to the fact that people will not always remember what you did for them but they would always appreciate how you made them feel and the experience of your communication and interaction with them.
4. Create a schedule:

Whenever you develop marketing strategies for LinkedIn or any social media channel, you must make a schedule and try to stick to it.

It generally means being active, constant posting various types of content, engaging and interacting with your contacts.

Sticking to the schedule is as essential as having one. For instance, if you engage with your contacts on Monday, share content on Wednesday, then make it a weekly thing and don't distract yourself from achieving it every time.

Your contacts and followers will eventually come on board on that engagement, and if you're providing them something that is of value to them then they will definitely look forward to your content and activities.
5. Publish resourceful content:

There is no harm in sharing updates from your blogs, but you must know that your aim is to get as much traffic as you can to your site where people would initiate some kind of offer or opt-in.

Let your audience know that you are all about delivering valuable insights and content, and your offers are not your primary concern.

Rather than just re-posting the content on your website, you should directly post the content to LinkedIn through Pulse.

This way, your contacts and follow will acknowledge and appreciate original content, additional to this, these posts will also generate notifications to your network.

These posts also help you to constitute authority in your niche.
6. Connect with people:

Since your primary motive is to provide value, you must not forget about the people you know.

There are definitely some people in your connections who could and would get benefit from knowing each other.

Look for occasions to connect and build relationships with people, so that you can solve their problem and in results expand their and your own network.

This is one way they will remember you and appreciate the efforts you have put in to expand their networks.
7. Engage with your audience on regular basis:

There are so many marketers who question the potential of LinkedIn when they don't receive the results they desired for.

The reason behind is that they tend to focus only on posting content and sharing curated stories. And they are likely to lack behind in building a relationship with their audience by engaging and starting a conversation with them.

Your motive is to get traffic and for that you require to do more than just pushing and posting your content.

You must monitor your feed and find the ways you can start a conversation, ask them questions, respond to their questions, comment on their posts, and praise and acknowledge their achievements.
8. Reuse on slideshare:

After posting your content on Pulse, you must repurpose or reuse your content for publishing it on Slideshare.

It is one of the best mediums to distribute and publish content, the content there is easily shareable and can be embedded as a resource to other's content.

You can setup slideshare with your LinkedIn profile, that connects your content and activity to your profile and makes it easy for you to share your slideshare content across LinkedIn.
9. Introduce a community:

You should find groups and communities related to your niche and industry, but if you really want to maximize your branding potential and to set yourself as someone of an authority then you should start a community of your own.

It really doesn't matter if your industry topic already exists, you can create a community and make it space where you can have valuable discussions with the people who share same interest as you.

A space where you can share the content around a particular topic you and your audience are interested in.
10. Take advantage of mentions:

When you publish and share any content- be it curated or original, don't just post it and forget about it.

Think of all those people who could get benefit from the content you are publishing, you must tag them whenever you share a link and must let them know why is it relevant to them.

This would not only make your content appear in their news feeds, grabbing their attention, showing them that you think about them and really want to help them.
In the conclusion, make sure you take full advantage of LinkedIn and make it your regular practice to build your connections, increase the reach of your personal and business brand.

So, how has LinkedIn be of any help in growing your business and enhance your personal brand as well? Share it with us in the comments!