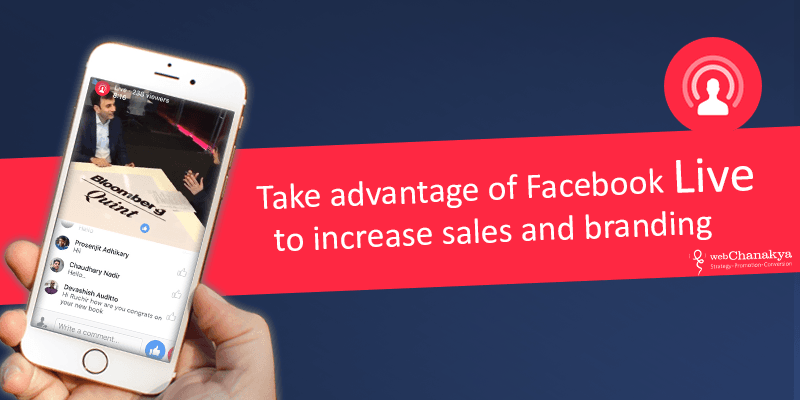 Take advantage of Facebook Live to increasing sales and branding
July 1, 2016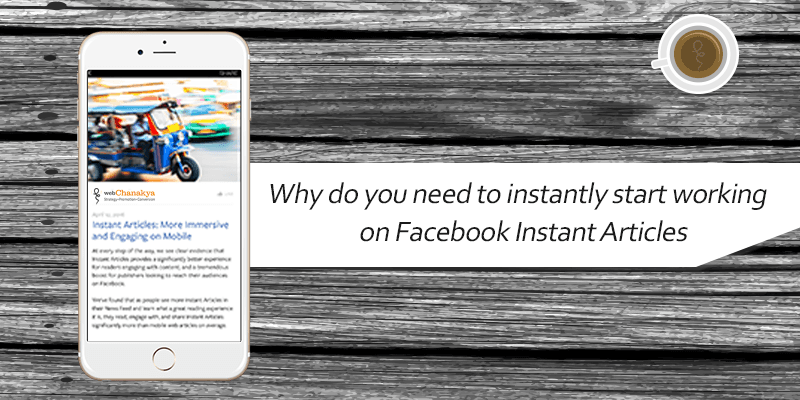 Why do you need to instantly start working on Facebook Instant Articles
July 5, 2016
In this digitally competitive world, it is essential to have a social media marketing plan that can keep your start-up off the ground.

As millions of people are connected on social media, you must tap the potential of these resources to keep pace of your business growing and maintain more visibility than your contemporaries.

Gradually social media has become an essential option to connect with your audience and getting your start up out there. A start-up with less budget can leverage the power of social media to kick start their marketing strategies.

Success on social media depends on how a start-up or a business assesses the requirements of customers and responds to their queries.

So, despite being at a nascent level, you can have a strong social media exposure and gain audience. Here are the ways that start-ups must consider to attract more audience and achieve loyal clients:
Choose the right platform:
In the pool of social networks, it is really important to have to potential customers from the right platform.

There are determinants that can help you find right platform like demographics of the target audience. Location of your business and nature of your services.

You can have profile on every possible network, but is important how proficiently you handle each of them.
Identify audience:
On social media you can find the prospects on real-time basis. Find where people discuss on the niche you are in, locate the core customers, and prioritize to reach them.

Word of mouth is also powerful thing amongst social media, so it's a good way to connect with those that are connected to your target audiences. .
Competitor analysis:
You might have come across some of your competitors during the initial market research. You can find out if your product or services matches to the competitions.

You can learn from them and make a unique strategy, you can also keep a check on what kind of content they post to keep your potential audience engaged.
4. Setting up a blog:
Blogging is one engaging medium to attract the audience, it is beneficial when people are given away some information.

Blogs result in higher conversion, builds trust and brand loyalty.it can comprise of content about your niche product or service in the particular industry.
Video marketing:
Posting videos attract more followers. Consistent video uploading can be streamed to your blogs.

Back links helps in getting the video viral, or even you can invite selected group of people to watch your videos.
Share effective content and be consistent:
As soon as you are done with figuring out right platform, you must create content that draws attention to your followers.

Post content that promotes your products and services. It should be engaging, fresh and must strike a chord with the audience.

Make sure you schedule the posts in regular intervals. All your posts must pertain to the niche and build trust amongst your users.

Frequent posts help in increasing visibility, but flooding it makes the audience feel annoyed. So, it's better to keep a balance and keep your audience engaged.
Start a conversation:
Get yourselves involved in a conversation with the audience. Make your users feel their importance by constantly engaging them in a conversation.

Ask them questions and respond to those as quick as possible, this helps in spreading awareness and promotes the brand.

There are ways by which you can keep the audience engaged by holding contests publish quizzes, post visual content, try and incorporate humour in your posts and rewarding the followers. Featuring the audience in your post helps in building relationship.
Get feedback:
It is always mandatory to ask the customer for their feedback, if you want to be successful for the longer term.

Not only they will give you feedback, but will also encourage you go ahead with a rapid pace.
Target influencers:
One of the best marketing tactics is to influence the influencer. Focus on the ones relevant to your target audience.

For ex, you might look for celebrity or leaders in a particular niche. Find most popular topics, what are they writing about them and topics on your niche.

Build your influencer list with a bit of market research. The high follower count is not always a good indication of influence. Look for how engaged their followers are and their follower to following ratio.
Improved Customer Service
Being a start-up, you need to regularly communicate with your followers. Providing customer service resolving their issues build a strong relationship between the two entities.

By being receptive to customer needs, business owners can increase customer loyalty to a brand. The fact that people use social media to ask customer service questions is reason enough for businesses to ensure their ability to help customers through social media.
Cross-promote your social accounts:
Ask the followers of your one network to connect with others. Say, ask the followers on Facebook to follower the twitter handle, or like Pinterest or follow the Instagram page.

Also link your social networks to one another. This holds a larger web than operating a single network.
Use Analytics:
Use the analytics to track trends such as the particular time when your posts are most effective. What kind of posts create buzz among users, and what you should avoid practicing.

It is how you can know, if you are heading the right way or not. What changes need to be incorporated to improve your presence. It also helps in gauging the interest of your audience.
In the end, money shouldn't limit your marketing efforts, since your growth in the early of start-up is so essential.

Social media is an extension of your company's brand. Start-ups can get fast pace and growth if they have a regular check on the marketing plan.

An active social media presence benefits start-ups in building relationship and credibility.