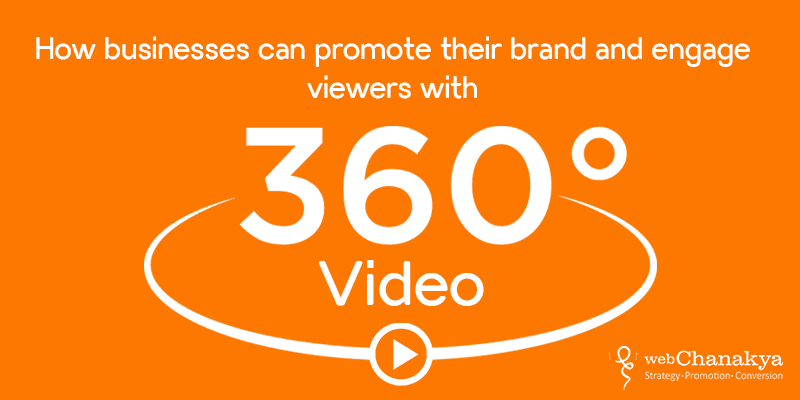 How businesses can promote their brand and engage viewers with 360° videos
September 3, 2016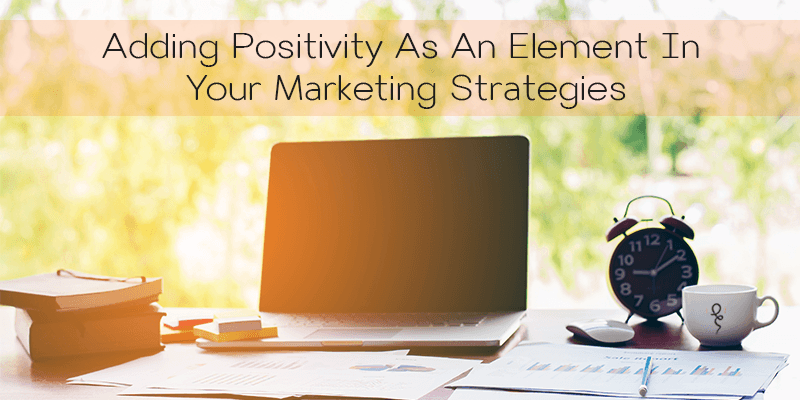 Adding Positivity As An Element In Your Marketing Strategies
September 12, 2016
Social media has grown into an opportunity for businesses to foster their target audience and engage their customers to increase revenue.

But there are more options than ever to choose from so how would you pick the best platform for your business? Which network would drive immense traffic or suitable for optimum ROI?

One of the most important social media marketing advises is that you need to be on every single social media network. For online stores, it is important that you have your ecommerce social media strategies in place. You must scrutinize that which channel suits best for your business. Where are your competitors? Where are your consumers?

There are number of factors on which you can decide whether a particular platform is favorable to your business or not.

These could be on the demographics i.e. age, gender, education, and interest or platform based. While making decision on a platform, calculating active users on each platform could be an important metric.

Social media networks, ranked by monthly active users:

Facebook: 1.6 billion

Tumblr: 555 million

Instagram: 400 million

Twitter: 320 million

Google+: 300 million

Snapchat: 200 million

Pinterest: 100 million

Size of the users on the social platform matters when you have to join a platform which is popular. Though relying only on the size can also be fatal for your business. For a business, one platform may be the best pick to engage its customers for some other it might not turn up good numbers.

Statistics also change on the basis of the interests and age group. First, you need to look into every channel considering your services and final resources at your disposal.

Implement a plan before decide on which channel you want to be active on. Don't just put all your focus on being social because it may cause a negative impact on the business and not coming to terms with the channel itself.

For say Facebook is far and away from all the social channels when it comes to number of active users or demographics. We've noted a few factors that will help you choose the right social media channel for your business.
1. Examine your needs:
It is difficult to decide which network to choose from various networks to list your business.
As it is already mentioned it is not a best strategy to plan for every social media network.
The important thing is to choose the social media platforms that best fit your business.
You need to consider many factors, taking these factors into your account will lead to better engagement and interaction with your audience and it will help to generate better results for your business.
Following are the factors you must consider:
Demographics: Always look out for a platform whose demographics match with your potential customers.
Message: Determine the frequency of your message that you want to reach out to your audience.
Content: Content plays a vital role on social media, decide what kind of content (text, images, videos) you want to post.
Advertising: If you have a budget for social media advertising, some sites may serve you better than others.
2. Identify your goals:
Once you have decided what types of social platform will work in favor of your business, the next thing you have to do is to look at the goals you have set for your business.

There are no two ways about that social media networks provide several benefits that work for your business, but what is the point if these benefits don't associate with your goals.

You need to answer few questions like why do you need social media network? Who do you want to reach out to? What kind of content will your posts include?

Are you looking for established platforms that have most users or are you looking to reach audiences who are into trendy, new social media sites?
3. Choose the right platform:
Now that you have an idea of what your goals are for social media, you can easily choose a social media site that works for your business.

There are many different platforms to choose from, but often companies prefer to build their brand on established social media channels.
4. Go where you can master:
Most social media platforms like Facebook are better suited to people with budgets. If you do not have a budget you would probably look for an emerging platform which has yet started monetization.

You may not have the advantage over giant brands when it comes to Facebook advertising budget, but you still have a responsibility and a personal aspect to your network where these massive bands cannot match to.

All you need to do is to find a platform where despite of a small budget you have an arena where you don't have to pay much.
5. Do what works for you:
It is evident that it takes time to gain a particular momentum on social media, without regard of what network you choose.

When you choose a platform, you already know that you need to invest time and resources for long haul. So, it is advisable that you choose the one which you enjoy the most.

If you don't enjoy a platform, it directs that you probably aren't good at it and aren't going to be. Moreover, you might not use it consistently to engage the potential consumers.
However, there's a lot to consider before you make a decision where your brand will invest time and resources on social media.

With frequent updates and innovations, it becomes challenging to stay focused on one platform that bolsters your brand.

Identifying your goals and understanding your audience, consider what suits your business and build a strong brand strategy, you will be on your way to success, no matter which network you decide to pursue.