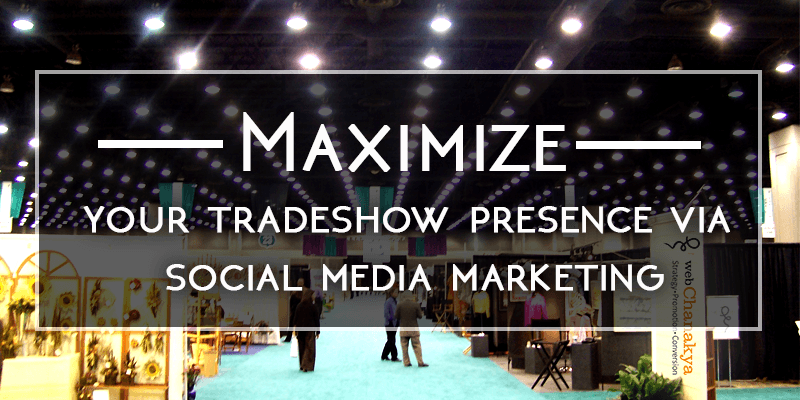 Maximize your tradeshow presence via social media marketing
May 19, 2016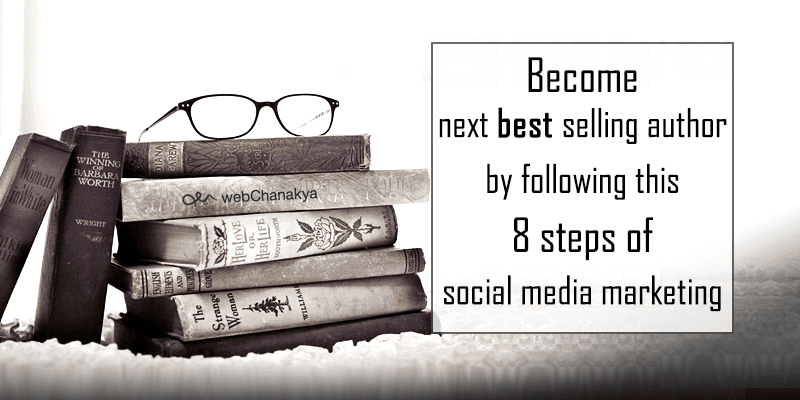 Become next best selling author by following these 8 steps of social media marketing
June 1, 2016
With over millions of blog posts being published each day, it's becoming increasingly difficult to actually get the attention of your readers.

It's one thing to write pronounced content, but it's another thing to get it read which is where the headline/title plays a major role.

Headlines/titles are what sell the content. They represent the content in search engines, in email, and on social media platforms. Your title/headline is the first, and perhaps most important impression you make on a prospective reader.

So, from a copy writing and content marketing perspective, writing great headlines/title is an acute and tiring skill.

Now the questions come, how long should be the title? What words should be used? What words should be avoided? There are lot of titles whose morals you can combine in countless ways, but still there are some assured ways that have proven themselves to be the most appropriate ones every now and then.

So, we've come up with simple formulas for writing attractive headlines and blog titles that can give you an advantage and help in convincing your audience to read and retort to your content.

At the very least, these simple ways will encourage you to write creative and catchy headlines that work in your favor.
Use numbers
Just as the human eye is drawn to contrasting colors, we are also naturally drawn to the correlation of digits with the text place beside. Starting your headline with a number helps it to stand out.

There aren't any rules as such regarding what numbers work best, but people have a tendency to only remember three to five points. Sometimes a really vague number like 19 or 37 can catch people's attention.
Keep it simple and direct
To the point headline goes straight to the eye of the reader without being intriguing or astute. There is no one-size-fits-all answer to how long or short your title should be.

It depends on your goals and where your headline will appear. Try to keep the title under 70 characters so it doesn't get obstruct in search engine results.
Define what the article is all about
While there should be intrigue and mystery about what lies below in your content, still you can't leave the readers clueless about what to expect from your blog topic.

Your headline needs to clearly communicate what you'll be covering in the blog. Always remember, no one clicks on ambiguous headline.
Use fascinating adjectives
Usage of adjectives enhances the title and brings the attention of the reader immediately. Through the adjectives the reader is bounded to have a glance at the text as well.
Here are some examples:
Absolute
Fun
Skyrocketing
Provocative
Winning
Use what, why, how, or when
These are triggering words. Inducing these words in your titles helps to persuade the readers. You can write a headline that focuses on these needs and wants, we have set some goals and made a promise to fulfill them.

But be careful that the text should also highlight the benefit or final result.

For example, how to make more money while working on a regular basis? Or why do you need to change the way you write blogs.
Address readers in 2nd person
Writing text in 2nd person appears to be rude at times, but it is still considered to be the perfect method for headline writing. It helps grabbing the attention of readers by calling them out directly.
For instance,
Everything you've ever wanted to know about influencer marketing for start-ups.
9 proven ways to skyrocket your B2B email marketing campaign.
Ask a stimulating questions
Questions get the readers involved, but using them in a headline does not mean to be something random or naïve, instead they directly relate to the body of your blog.

These questions should also urge the readers to respond with an appropriate answer, or at least make curious to read out more.

For say, how to write a winning script for your next corporate video?
Present valuable information
Although we have always seen that people are eager to get more information, but this fact isn't entirely true.
What we require is not information, but simple steps, easy tricks or tips and rules that will help us gain aptness and certainty in everything we do. Provide your readers the metadata in the headline and deliver what you had promised in your content, the readers will definitely appreciate it.
Here are some examples:
5 most important ways to live life to the fullest.
Surprisingly simple ways for successful mobile app marketing.
Use images that supplement headlines
Headlines are the most important object of a content, and on the web, they are the one and only way to announce your blog to the world.

However, social media platforms like Facebook, Instagram, Pinterest, and, now recently, Twitter, has made it easy to add images along with your headlines. This is amazing because visuals are influencing and can do a lot to let your headline succeed.
People who don't want to be misled into reading anything irrelevant, they want to look out for something interesting. So make sure you make it worth their read.

Take extra-long time to consider what type of headline will grab your audience's attention the most, and make sure that it describes your content in an authentic, but striking way.

We hope this post has given you a few ideas on how to make your blog post titles more effective. If you have any other tips, please leave a comment and let us know.