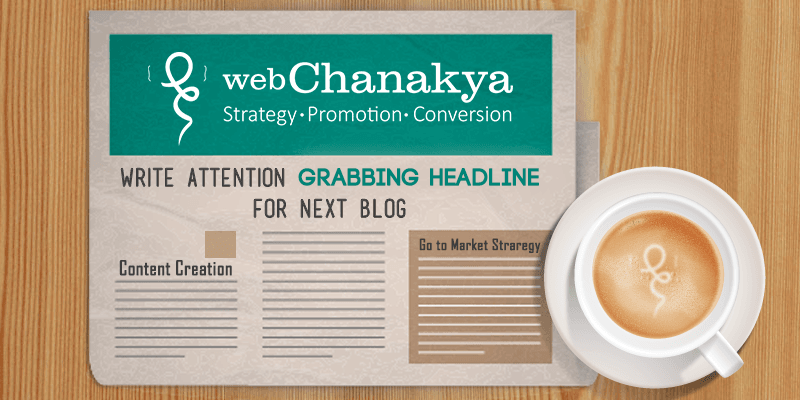 How to write attention grabbing headline for your next blog
May 30, 2016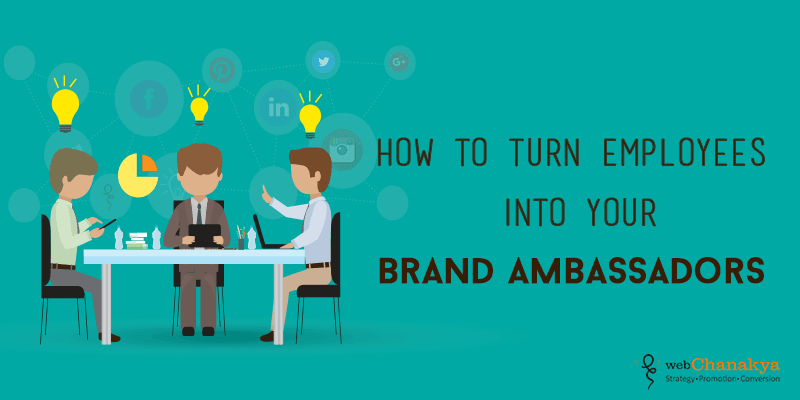 How to turn employees into your brand ambassadors
June 2, 2016
You have put in all your efforts in writing the book you have been dreaming of since years. Now you want it to reach out to people to make them read it.

By now everyone is aware that establishing a strong social media presence is important. Book promotion campaigns can certainly get benefit from effective use of social networking sites.

Most people visit social media sites in order to connect with others and in search of something new about topics that interest them. So the best way an author can sell books through social media is to build relationships with their prospective readers.

With social media, book marketing is no longer a broadcast but has converted into a conversation as well. You can influence readers to buy your book, and your readers can influence you.

Mostly, authors find success by being themselves and sharing items that they relate to personally. Here are the ways by which the authors can make their social media profiles work in order promote their books:
Early promotions prior to scheduled release
It is advisable to start your social media promotions at least a few months before your book is scheduled for release. Many authors wait until their books are out to be active on social networking sites.

It is better not wait until the last moment, because it takes time to build the required trust of the audience. So give yourself a time of at least a few months to connect and develop relationships with the readers.
Announce yourself and your book
Get the best out of networking sites by sharing respective information about you and your upcoming book. Announce contest, schedule of launches, blog posts if any, and regular posts.

Remember, do not overdo while convincing your audience, instead maintain a healthy relationship with the readers and keep sharing relevant information about the subject, which is your next book.
Amazon Promotions
If your book is already registered in Amazon's kindle direct publishing (KDP) select program then you can sell your book exclusively through Amazon. You can also take privilege of their promotional tools.

Kindle Countdown Deal: It allows the authors to run limited-time discount promotions on their books available on Amazon.

Free Book Promotion: You can pick the days when you want to run your free promotions, choosing to go one day at a time or offering your book free for multiple days in a row.

Ad Campaign: You can also advertise your book on Amazon.com by setting the budget, target audience, and perfect timing for your campaign, and you have to pay only when customers click on your ads.
Mailing list
Make a mailing list and invite them to subscribe, and make it worth their time by providing notable content.

This become a great opportunity to ask your subscribers to share about your book release with their friends, followers, and their subscribers. Engage them by providing several incentives and ask for their feedback.
Contests and giveaways
You can ask your publishing house or you can also conduct a contest on your social media profiles. You can also include the personality who has written the foreword for your book.

The giveaway technique is a win- win situation so grab the attention of people outside your niche as well. Readers appreciate when they get the perks while reading to one of their favourite authors, so seize the opportunity and make an influence.
Create events
Engage your audience by providing them information about the launch dates and locations. You can also create event for every launch that is taking place in different cities. This would grab the attention of all the passive readers as well and would help in increase in foot fall.

Nobody wants to lose an opportunity to meet personally with a personality. So create separate events for book signing promotional spree that you are going to put up.
Video marketing
Video is the ongoing trend on social media, get more traffic to your sites by posting a general video that might be about your regular day with certain bait to grab and about the book, glimpses maybe.

Don't be so overwhelmed that you reveal all about the book. Make people curious to look out for more. Create a mystery and then let the people churn the wheels in their mind.

You can also ask the readers to send you question through email and then you can answer to all those through a video. If possible, make a YouTube channel and share the link to all the videos on all your profiles.
Share blogs
Write blogs related to your new book, sharing them across the media is an amazing marketing strategy to keep the interest of people.

Try to converse with your audience with the help of blogs. Answer to the questions that came across your profiles, don't dive into too much information but make sure that your blogs catch hold of interest of your audience.

Request guest bloggers to write about your on their site or on your page. This will help you to capture attention of those people who follow them (guest bloggers).
In the contemporary social active world, authors also need to be savvy marketers. But sadly, many authors still do not consider social media as their marketing platform.

The main goal is not to just sell the book but also maintain a strong and engaging relationship with the audience. Readers are curious to know what is going around in their niche so make it worth their while by using these above simple ways.

Share your experience of using social media to promote and market your book. We would like to know what other methods you used to promote your book and if you get stuck somewhere, don't hesitate to contact us.