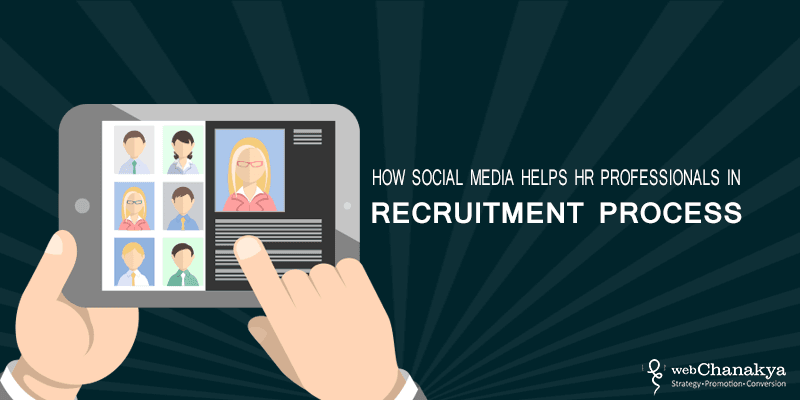 How social media helps HR professionals in recruitment process
May 17, 2016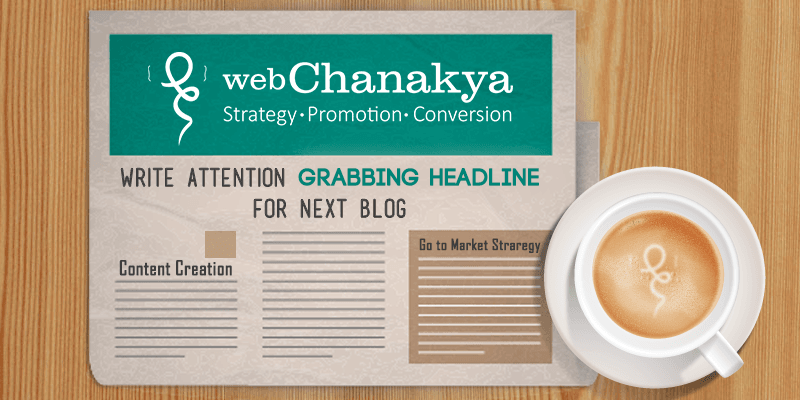 How to write attention grabbing headline for your next blog
May 30, 2016
Tradeshows and exhibition are worth attending to reach out to majority of people, no matter how big or small your company may be, or for how long you have been in business.
In the fast changing contemporary world, business owners have started to incorporate social media into their marketing campaigns in every way possible, be it for their trade show events or conventional social media promotion.
Social media is one powerful stage to cease the opportunity in the hall full of surreal commotion and fetch your prospects to your booth.
Platforms like Facebook, Twitter, and Google+ can help make the most of the experience and your time, there are three key points that you have to keep in mind to spread the word:
Promote your brand
Meet existing and prospective customers
Having fun
Here are some ideas on how to use social media to connect with your prospects, existing customers and show attendees before, after, and during your events for ideal outcomes.
Pre- Show marketing
Find out what the probable official hashtags that would suit best to the tradeshow, start using the hashtags 2-3 weeks prior to the tradeshow to study trends and connect with concerned prospects, and exciting customers as well. Create a hashtags that subjects to your company or campaign.

Take a minute approx. long video explaining who you are, what does company you represents, and what people would be able to take from you if they drive towards your booth or attend your sessions at the tradeshow. Make them curious and leave a reason for them to visit your booth. Upload the video to all your social media channel along with YouTube.

Now, a question comes across as the incentive or benefit people would get if they visit your booth. Provide the titbits in the form of photos and sharing them on the social platform would excite and entice people to come check it out.

The most important thing is to let people that they are going to see you at the next tradeshow they are going to attend. Post the alert on social profiles at least every day that you'll be at the trade show and what are the benefits of visiting to your booth.

LinkedIn is one good platform to grow your business, so make a list of all the connection that you would like to personally invite to your booth. Go ahead and send them a personal message from front at least a week prior to the tradeshow and ask to connect in person at the event.

Creating a landing page specifically for the show will drive traffic directly to your booth. Provide information that pertains to them.

Be in contact with industry specific media professionals through Twitter or LinkedIn, request them to stop by your booth to see what is new and ask them to attend a session in which you or a colleague may be speaking at. They would then write about you and tweet about that works as effective as word of mouth.
During the tradeshow marketing
If you happen to meet a customer who is delighted to know what aids you provide them or he seems to be excited to know about your product and pertains to your brand, request them to take their photo or video if possible, then post the photo with their experience as a testimonial via social media.

If you're speaking at a session or in the sponsoring committee then you may get much profit of your position. Ask a colleague to record your video and make a slide presentation, make it viral by writing a blog, tweet, or post to Facebook and LinkedIn as well.

It is understood that tradeshows or events are tiring, so make the most of the features provided by the social media channels. If you are not able to share a post then and there, don't forget that you can also schedule tweets and Facebook posts. This could be useful if you are speaking on a topic then you can schedule tweets of key talking points that you discussed during your presentation. This would also help those who could not attend your sessions.

Contests or gifts can take leverage from social media along with traffic driving towards your booth in person. For example, you can hold a contest at your booth, let the entries come through the Facebook page or Twitter handle, and then have the winners come back to get their prize.

Remember, social media is helpful in bringing anything close to you irrespective of how distant it may be occurring. You can bring your booth to those who could be present there physically. Posting timely photos and quick updates will help those non-attenders who are miles away will feel like they are there at the show with you.
Post-Show marketing
Collect the details that you drew in the tradeshow and make a prospect list of people whom you want to invite and connect on LinkedIn. Speak with them, know their insights and giveaway your details in order to encourage them to connect with you for long.

Write a blog post about your experience in the tradeshow. You could use the session presentation, pick questions raised by the customers during the show. Make it captivating and have a strong call to action.

Don't forget to send a follow-up email, if you or a colleague spoke at the show. Also do send a link to the presentation slides or the videos that you recorded during the show to connect to with new prospects and existing contacts.

Use social media to enquire about your successive leads. Follow them on twitter, start a conversation on facebook and use LinkedIn to find out some communication starters. Look out for things that you both have in common and can help you in generate a good lead from a probable prospect.

You might have bowled the questions that were raised during the show, jot down all the questions you answered and also those you did not. Write a blog that answers each of those questions.

Share the pool of videos or all the materials that you have collected during the show. It is great to share that content after the show, you could share the informational and educational videos and presentation slides that were presented in the seminar. Send links to the videos, PDF files and slides via social media.
If you're not using social media for marketing your trade show, then you're missing out on customers and losing them to your competitors.
These are just a handful of ideas to make your next tradeshow presence more effective using social media. Using these pre-show, post-show and during the show ideas could help you stretch your trade show marketing efforts for a longer span of time.
If you are using social media, what other social media marketing ideas than these you have tried? Have questions or need help making your next event more then team
web

Chanakya
can help you through.