Become good to great in customer support via social media
April 27, 2016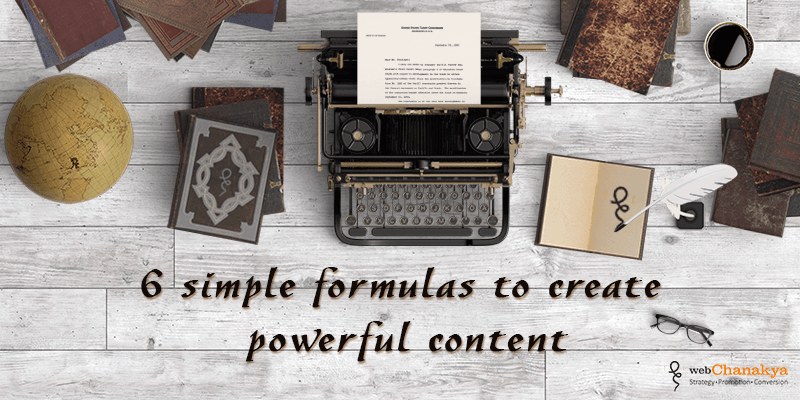 6 simple formulas to create powerful content
May 3, 2016
Social media is a powerful tool to gain exposure, whether you're hosting a offline conference or an online event.

Events are by nature, social affairs. People attend them so they can connect, interact, and share with their peers. Likewise, people join social media networks such as Twitter, and Facebook to connect, interact, and share with their peers.

If you play your cards right, these similar characteristics can work to your advantage when it comes to planning, promoting, and building excitement for any event you're hosting.
1. Pre-Event Activities
Identify your objectives: Define your event timeline and produce your marketing communication plan.

Know your target audience: It's key to clearly identify the types of people you're trying to reach.
Do research on which social platforms they use.

Create content around the event: Include blog posts, pictures, infographics, conversations, and videos to build traffic and engage your audience.

Run a contest/questionnaire: Organize an engaging contest that will help you achieve more audience.
Registered audience can have a chance to ask questions to the speakers. This would help them to be clear about what is going to delivered to them.

Use hashtags: A specialized hashtag for your event can enhance social buzz, increase participation and even boost attendance. When creating a hashtag try to keep it relevant, unique, and short.

Virtual assets and platforms: Develop your visual content and use it to brand your key social network, e.g. your Facebook event page.

Time is vital: The earlier you promote the event and dedicated hashtag, the greater your chances are for success. Promote early to create momentum and reach a larger audience.
Your goal is to saturate the social media sphere with word of your event, which is best done by promoting a few months in advance to ensure a wider reach.

Share Behind-the-Scenes Visual Content: Give a glimpse into this exciting experience by sharing images and videos of the preparations going on.
Posting behind-the-scenes photos and videos is also a great way to generate buzz and boost engagement. It builds an emotional connection by fostering a sense of being an insider to the event.

Know Your Biggest Promoters: Using social media correctly can help your attendees to become your biggest promoters. Encourage attendees to leverage their social networks to help spread the word.
Encourage your speakers to promote the event. It is to their own advantage to advertise conferences they are speaking at.
2. During the Event
Manage Your Event Marketing On The Day: On the day marketing is a key part of event marketing and using social media for this is valuable because the potential reach is so wide.
It's a good idea to assign a specific person to managing your event's social media on the day.

Check-ins: Encourage attendees to check in to your event and share on their social networks.

Live streaming: Stream live video of keynotes, interviews, and demonstrations.

Build the conversation: Make sure you consistently generate engagement during the event and encourage your audience to use your event hashtag as well as a hashtag that can be used to communicate questions to your speakers.

Make Your Content Widely Relevant: You should be talking about your event across your social media on Google +, Facebook, via Twitter, in your blog. In all of this, remember the people who might not be at your event or for whom the event is not specifically targeted, but who could learn from it.
3. Post-Event Activities
Write some blog posts about the event: Make sure you highlight your speakers' contributions as well as the work of those behind the scenes who helped make the event a success.

Incorporate content from others: Cross post and ask the third party to do the reviews.
Thank people who follow you on social media and those on your email list for attending. Summarize key points and communicate when new follow-up content, if any, will be available.

Feedback and ideas: Produce a short survey about the event while it is still fresh in attendees' minds. Keep it brief, and be sure to ask for feedback and ideas about how to improve your next event.

Follow Back: Engage with and reward attendees who are regularly promoting and mentioning your events on social media and encourage two-way communication.
Get feedback from attendees about what they liked best, least, and what they hope to see for next time.
Social media is an incredibly powerful tool for businesses when used well. It's important to try a variety of tactics and see what resonates with your audience.

If something works, remember to document it in your marketing plan to use again. We hope you consider using social media for your next event or conference.