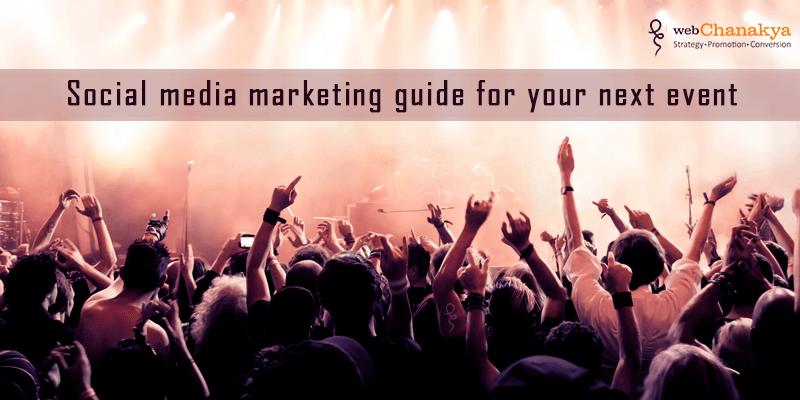 Social media marketing guide for your next event
April 29, 2016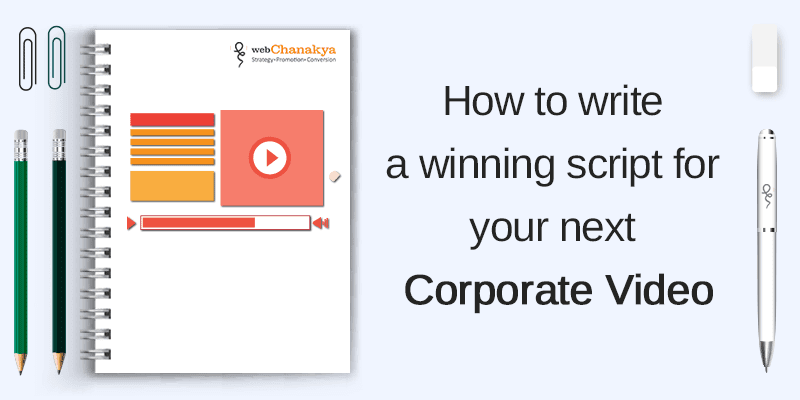 How to write a winning script for your next corporate video
May 5, 2016
Content is an integral part of any website or marketing campaign. It has to strike a chord with your audience, and engage your influencers. Thus, companies attempt to create content that provides value to the visitor.

But the question still lingers is that do you picture a potential customer reading your text? And do you think about what makes him/her click?

That's what most web writers do. They treat their web visitors like human beings who like to read. But that's not the case here. Because a web copy is totally different than a print copy.

The better and original your content is, the better will be your SEO ranking according to Google Webmaster guidelines.

Your writing has to make an impression, convince someone of something, and get the reader to do what they might not otherwise do.

So how can you persuade your visitors to take action if they don't read your text? Here are the ways:
1

Write for an audience
To write a convincing and substantial copy, it helps first to think about the people you are writing for.
Your web visitors consider two things: Does your website offer what they're looking for? And can they find it easily?
If your content is too broad, you'll find that you'll generate visitors who don't convert into customers. Focusing on your audience will help you improve your copy. It will keep and grab your reader's attention as well.
2

Make your content actionable
The finest content gives the reader a sense of how to apply the information. It does not tell them what to do but provides them with assertion that they know how to use the material.
Provide your readers few ways to apply their information on what you are offering them. Help your readers to learn and become better with the ideas.
3

Provide answers
The ultimate goal of anything you read is to gain knowledge. Here on web, people not only want answers, but they want them fast.
Every time a reader reads anything, it leaves him with a question or a sense of curiosity. It is then the author's job to deliver answers and have supporting information.
So make your content easy to scan, so that the people can pick up the important chunk easily and quick.
4

Communicate better with visual content
Everyone has a different way of learning, some learn better by seeing, while others learn better by hearing.
What's important is that no one learns less by having graphical assistance. Whether you use pictures, videos, or info graphics, they can help to better demonstrate your point.
Whatever you're writing about, make sure you add some pictures. However, only add images that value.
5

Expect people to arrive anywhere on your website
Most web visitors will not start reading at your home page. They may arrive on any of your web pages. If each web page can be an entry page what does that mean?
[ico type="fa-play"] Each page should be easy to scan.

[ico type="fa-play"] Each page should have a call to action telling people where to go next. For say, to read another blog post, sign up for your email newsletter.
Don't rely on your navigation bar to tell people what to do next. Include a button or link to guide people to take the next step. On each page.
6

Call to action
Figure out what action you want your readers to take, it can be an email subscription, a Facebook like, or even a comment, just ask for it.
Be careful, not to ask for something bigger than your audience is ready to give, or you risk losing their trust.
Writing a persuasive web copy is often considered as an easy job. But the truth is that writing simple, and valuable copy is hard.
Don't treat your web visitors like academicians who love reading, don't be wordy. And don't show off your extensive vocabulary. Instead make your text as simple as possible.
Don't try to be everything to everybody. Know who you are and what you do. The wonderful thing about content is that it's timeless. Be clear. Be specific. Be original
Do you still have any questions regarding better content marketing strategy? Team
web

Chanakya
will help you through it.