Must Have Team for New eCommerce Business
May 15, 2015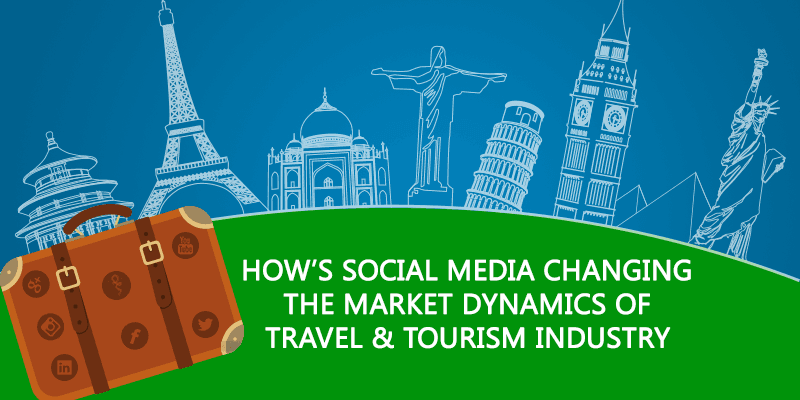 How is Social Media Changing the Market Dynamics of Travel and Tourism Industry
August 13, 2015
Visual content marketing : The next step for brand awareness and lead generation we are being a visual culture we are highly influenced by this. click to know about it
The Art of content is Storytelling; the narrator has to be so imaginative to create a good story. Well here we are talking about Visual delights, content which is enriched by mesmerizing graphics. The one that is able to captivate reader/viewer by their smart imagination. We all know our brain associates visuals to remember and relate to things we see and help to recognize.
As the art of film making is challenging in all the aspects. The movie becomes more joyful if the director adds more creativity (Spice) and once the production process gets completed, everybody enjoys the movie .Similarly it is in the case of content marketing. Here we are talking about Visual content marketing Crispy words are not enough to keep the customers engaged these days.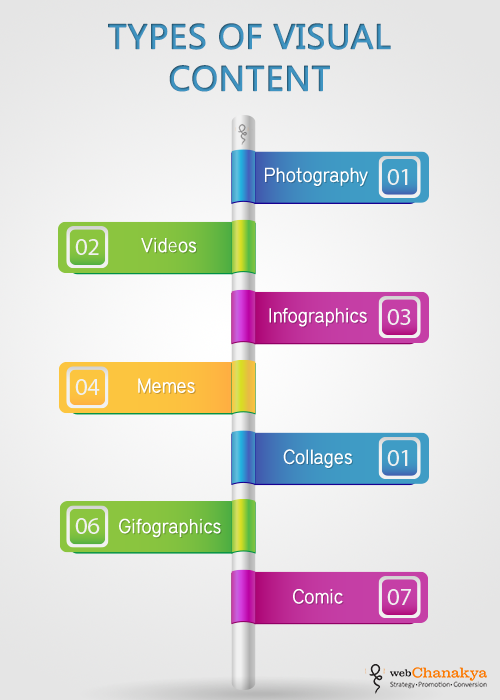 Pretty pictures (Visual content) play absolutely an incredible role in content marketing. Many commercial advertisements remain etched in your mind because of dialogues or words like "Kuch meetha ho jaye ","Mobile Bajao Ad" casts Amol Gupte as baba with white background, with repetition of "mobile bachao - mobile bachao" from APPSDAILY.
Youtube – video search engine is the second most visited website in the world after Google. Brands like Coke, Spice, Kissan, Pepsi has leveraged the power of Videos. Recently the mobile app called "Dubsmash" a 10 second dubbing video maker was viral all over the world within countable days. Such videos with coordination of effective music can create a soothing ever lasting effect in the heart, mind and soul.
There are ample types of visual contents for example Photography, word photos ,Videos, Info graphics, memes, Collages , but Videos and Infographics/Gifographics are the main graphics which create super change in the marketing.


Info graphics and Gifographics: The representation of information done in the form of graphics which we can understand in one go. Infographics are shared on social media platforms like Google +, Pinterest, tumblr etc. Enhanced Infographics and Giforgraphics can also help to optimize search engine rankings. Info graphics are not only used for numerical data but also for "How to", "Do you know", "Tips" and for "Presentations"</ li>
Kinetics Video- Video- Undeniable Storytelling Content. From funny to educational, inspiring, motivational, and humorous, and many more such categories people love to watch and share videos – from commercial marketing to online marketing Video – short ads have been powerful tool for Brands to create Brand awareness campaigns </ li> </ Ul>
Some unknown facts about Visual marketing:
93% of all human communications are done visually. – nonverbalgroup.
Nearly 87% internet users in US watch online videos – comscore
Visual content helps 37% more engagement from targeted users if the content has more visual contents. – blog.wsol
The brain processes visual information 60,000 times faster than the time it takes for the brain to decode text. – rvda.org
Visual contents are part inbound links generation strategy
With the help of Visual Content you can captivate your audience by making them subscribe and following your brands – TVF
On Facebook, photos perform best for likes , comments and shares as compared to text videos and Links- Dan Zarella