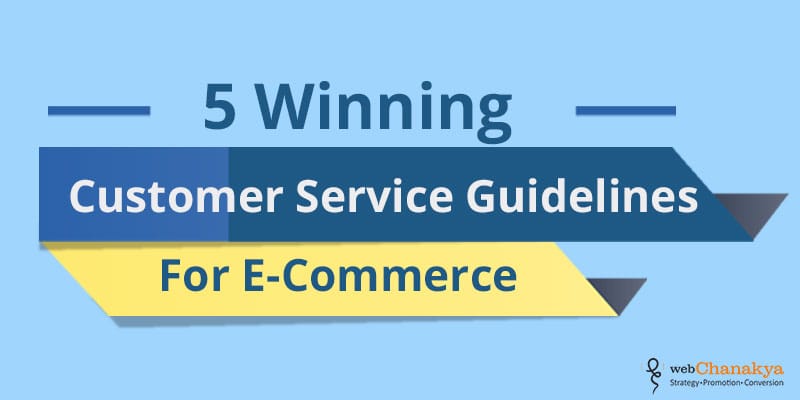 [Infographic] 5 Winning customer service guidelines for E-commerce
December 29, 2016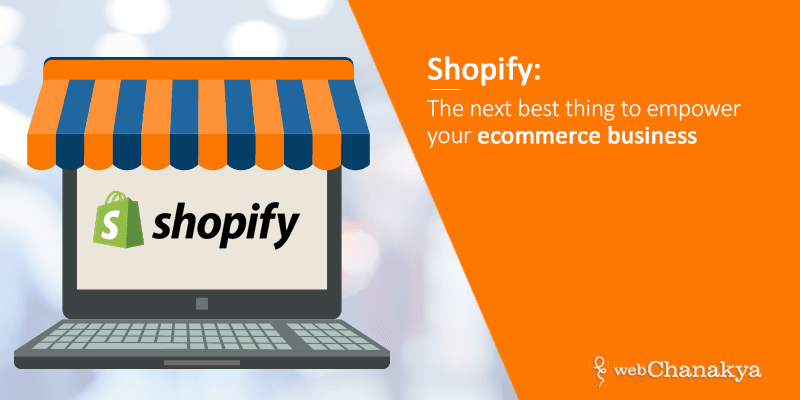 Shopify: The next best thing to empower your ecommerce business
March 20, 2017
Google+, I feel has always been an underdog. Gradually, the platform is coming into its own and getting involved on Google+ is in your business' interest.

Google+ is definitely good for personal branding, content sharing and SEO. According to reports, currently it has 359 million active users against Twitter which has 200 million active users.

With this leap in numbers, there is no denying to the fact that it's definitely time to leverage Google+ to promote your business.

So, here are the five reasons Google+ would be interesting to try for your business.
1. Google+ content immediately shows up in search results
You most likely have heard by now that Google+ profile and pages can greatly help in advancing your SEO.

It is one of the most powerful search engine marketing tools for businesses, influencers and even personal branding. 

Sharing blogs and posts on Google+ is an excellent way to:

1. Rank for that keyword and phrases that you otherwise might not be able to.

2. Drive traffic to your Google+ profile to your blog and post it ultimately to your website.

So, how does boost in Google+ ranking happen?

Rumor has it that if you share new content on Google+, the odds are that Google will index your page faster than anything else.

It is analyzed that new URLs crawl almost instantly. So the content that you post on Google+ is most likely to show up quickly than other pages, article, blogs, website and content shared on other social platforms.

The other benefit is that Google previews particular Google+ posts with profile pictures, and other media, providing a real feeling while searching for the content.

However, you require to establish a network using Google+ Circles. The more the people you add to your circles and the more the number of people who would add you to their circles, the more likely you are to appear in the search results.

Say for an instance, each person you had emailed gets added to your circle. You would definitely be having lists of friends, colleagues, family, business partners and etc. who would see your contest first.

The wider and broader your network would be, the more likely you would appear quick in search results.

Now, the question how can you benefit from this?

1. You have to make sure that your profile or page if fully complete with all the required details.

The here is Google manifest this information. It is an ideal place to certify that Google knows who you are.

2. Get a custom URL with your name or business name.

After you grab your custom URL, it becomes easy for you to extend your branding into search results.

3. Make sure you are active on Google+. You have to make sure all your content is being shared. You can also share curated blogs or content that are related to your business or niche and is relevant to your audience. 4. Sharing your blog posts, with blog title is one of the quickest way to get your URL indexed and speed to rank on Google search. Take care when sharing to Google+ to include the full title of post and even a small description to make ranking even more likely to be indexed and ranked.
2. Everyone to whom you email can see your Google+ profile

So, what happens is every time you send emails, your Google+ profile appears for whoever opens their mail on desktop.

However, when you try to click on someone's picture in an email, you are redirected to their profile, making it an amazing for the people to attain information about you, enabling them to find your website, other social media profiles.

This helps in showcasing your relevant information to someone who might be looking for you and can be strong start to make sure your profile and content crawls up in search.

Maintaining an active presence on Google+ also gives people sufficient content to click through and more information about you.
3. There's an engaged demographic for audience on Google+
It's hard task to count the exact number of people using Google+. Recently, it was revealed that Google+ has approx. 375 million monthly users, with other place mentions sum up to 4-6 million active users and in entirety there are 2.5 billion profiles.

People mostly likely use Google+ to post their photos, as approx. 1.5 billion photos are uploaded every week.

Regardless of number of people using Google+, they are still an active bunch of users. Google Communities in particular have an average of 1.2 million new joins on a daily basis.

What is interesting on Google+ is the key demographics from the active users.

You might have heard many a times Google+ is one platform that is great for reaching people in technology and it can be proved true based on these demographics.

1. Google+ has the highest ratio for men on social media networks, i.e. at 73 percent.

2. Believing on statistics, 75 percent of Google+ users are most likely to work in a position that has something or other to do with technology.

And, if that's your potential audience, then you will definitely have a likelihood of reaching out to them.

if it isn't then not to fret, Google+ has millions of active monthly users, who might be interested in you or your business.
4. Google+ communities are popular and powerful
Recently, Google released the numbers for communities on Google and the number that came in front was astonishing at 1.2 million new joins per day.
So, what actually is a community on Google+?
According to Google+, communities can have more than one owner and moderator, enabling other people to join that particular community.
If you are a member of a community, you can definitely post to that community. Members of that community would your posts in their home stream.
So, if you have just started out on Google+ and don't have a following just yet, posting and sharing content to such communities is a distinguished way to build an audience.
In fact, some workplaces use Google+ communities as their internal social network for employees.
There are loads of active Google+ communities, below are just a few examples:
Photography tips, with over 35,0000 members
Landscape Photography, with nearly 1 million members
Digital Marketing with over 15,000 members
SEO and Internet Marketing, with nearly 150,000 members
5. Hangouts to engage with followers
Since its release, Google+ Hangouts has become one of the most popular tools of the platform. Hangouts, generally are used by corporate, politicians, authors and people who want to connect with their audience in an intimate and more authentic manner.

Hangout is a great tool to connect with your audience. For business, in particular hangout is one of the most effective ways to create and promote events, such as book and product launches, Q&A sessions, seminars and webinars on a topic that interests your audience.

They can also be used to connect people across the globe through videoconferencing. They are an amazing way to grow your audience and engage with them on social media.
Google+ is a great vortex to build a following with a lot less noise and competition than other social channels.

The added benefit from SEO ranking and visibility in Gmail, make it all the more attractive.

New researches states that Google+ has a strong international following.

Say for India, 80% of Internet users have a Google+ account, and nearly 50% of them are active users.

Google's strength has always been its search function, so the features that are linked to Google like Google+ will continue to be very popular.

The guidelines in this article will definitely help you leverage your Google+ account so that the effort you've spent in initializing it doesn't get wasted.