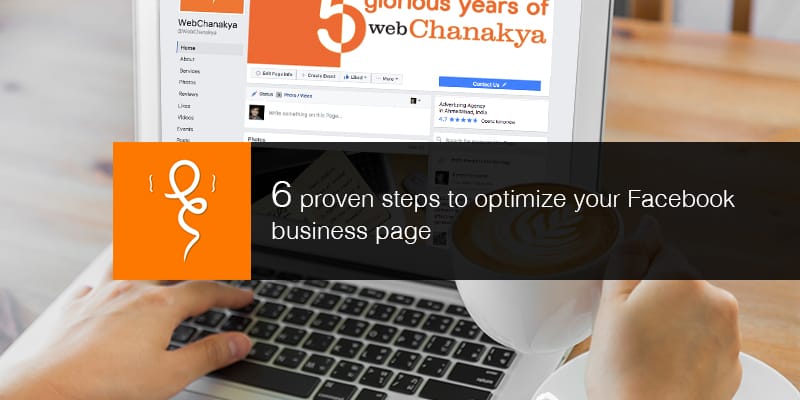 6 proven steps to optimize your Facebook business page
November 30, 2016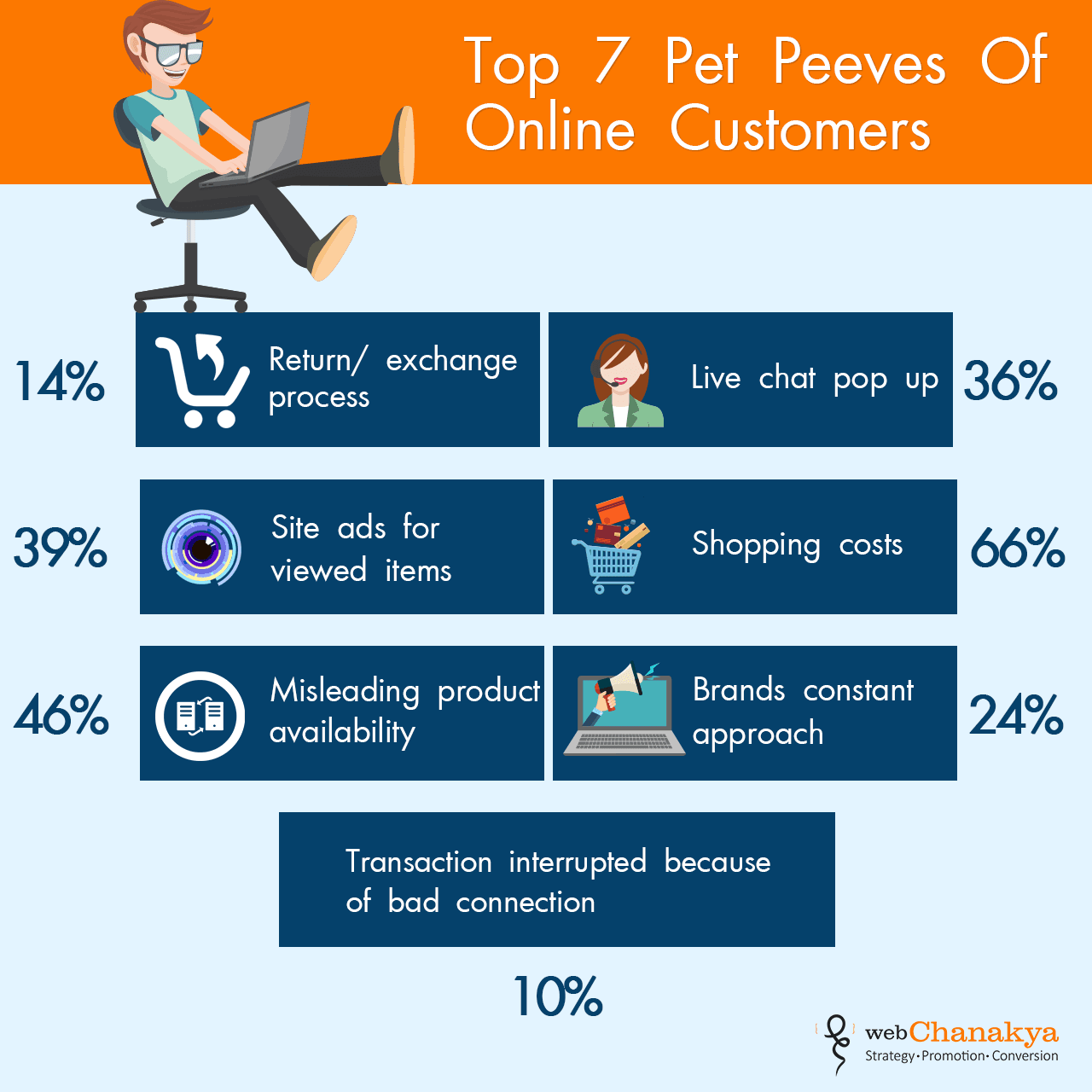 [Infographic] Top 7 pet peeves of online customers
December 8, 2016
Videos are an appealing tool that helps you to convey your story in an comprehensive and inclusive way.

According to reports, 65% of people learn better from visuals in comparison to text and 90%.

Just in last two years last year, the number of videos posted by per person has increased by 93%. At present, Facebook averages more than 5 billion video streams each day.

Following are the statistics that gives you the reason why you should use more videos in your marketing strategy:


Landing page consisting pf videos increases conversions by 85%.
66% of users are more likely to buy a product online after watching the video.
2/5 of all online activity is spent on watching and sharing a video.
58% of prospective consumers look for further information after watching a product or service video.
According to YouTube, users watch more than 4 billion hours of video every month.


Many businesses are turning their efforts to video content marketing, so that they can get the viewer's connection and that's where animated videos come into action.
Additionally, a social media plan for ecommerce that includes videos are bound to get increased visibility.

Here are the precise reasons why animation works better than other types of visuals:
1. Animation are cost-effective and engaging:
Social media channels are gradually turning to engaging visual content that is cost-effective.

An animated video combines these facets that describes your product or services better than any other content that is available online.

53% of business professionals worldwide cite that video is one of the best online content with amazing ROI.

Incorporating animated videos for your social networks is less expensive as compared to live videos.

Otherwise, video production involves spending thousands of rupees. You need to look for actors, spokesperson, location, shooting and editing the video.

Here, you just need to make an effort to create a perfect animation videos using some tools and softwares on your computer or laptop.
2. They keep viewer's attention:
Users on social media have a short span for attention and are likely to spend this time in traversing through an article or watching a video.

Animated videos conjure the emotions that reverberate with the people who are watching it. It spurs conversations and make your audience follow your story.

These days, there are so many intrusive marketing ads which people are fed up of watching every now and then. As they go through an ad that is noisy they are more likely to pass.

However, animated videos are less known to be an advertising instrument. So, people tend to pay to more attention to such videos compared to traditional ads or videos.
3. They are fun and could be viral:
People love something that is entertaining, whether talking business or just getting educated.

The more entertaining and engaging your video is, the more it would be shared.

If your video is entertaining, funny and sweet then nothing can stop it from being viral and spread like wildfire cress all social media channels.

Viralization is a phenomenon that generates free advertising and distribution.

Though there is a difference in being shared and being viral. Let's be clear that there is no secret but there's a fact that we all know that comedy, funny and how-to videos are the most viral ones.

So, if your animated videos are good enough to explain your product and services in an engaging and funny way, there are chances that it can be viral and gradually boost their benefits for your business.
4. Animated videos bring back memories:
Animated videos bring out the concept to life which text or live videos cannot. Just give it a thought, you have the power to make characters that you like, you can do so many things at once.

Such videos simplify the topics that are difficult otherwise are now used by various educational channels.

Many among us associate cartoons character with our good and old childhood times. According to reports, nostalgia can filter all the negative emotions and deal with depression.
5. They are mobile friendly:
Video content is eventually moving towards mobile devices through social media.

Videos currently make up 53% of all mobile online traffic and is expected to grow to 65% in the next two years.

This trend would gradually increase, so every business is now focusing on creating mobile-friendly animated videos, so that they don't lose their market and effect their business.

Keep your video short, entertaining, the video should be such that it should strike with the viewer from the very first second.

Remember that videos in the News Feed play silently. So, they should grab the attention of the viewers even without the sound. In this regard, animation might work marvels.
6. Different types of videos on different channels:
YouTube is primarily for education and information while Facebook has more of a personal touch.

Twitter is an amazing platform for engagement and Snapchat grabs most of the attention.

To get the best from your videos, you would want to use different types of videos for different channels. Animated videos let you experiment and analyze which type works most for your business.
7. They're easily measurable:
It is important for every business owners to know that all the marketing efforts they are putting are measurable so that it becomes easy to analyze the exact reach and success of your campaigns.

The amazing thing is that measuring your animated video performance on social media could be easier and thorough in comparison to any other online content.

For instance, you can monitor the exact when your video was watched, if it was watched all the way through and how many times it was shared.

Apart from this, there are many complex services that can provide you in-depth information, like the number of re-watches, viewership rates of a particular video.

Other than that, there are paid promotion on every social media channel that let you follow your campaign performance.

Video is one of the most powerful marketing tools, and animated video is a trending video type that nobody want to miss on.
Video is one of the most powerful marketing tools, and animated video is a trending video type that nobody want to miss on.

Animated videos might be just the only thing your business right now needs to get you more loyal likes, shares and ultimately loyal viewers.

Make the video appeal to your audience to get more share and likes on your animated videos.

Remember, people only share the stuff that makes them look good in front of other people.

Have you tried using animated videos for business just yet? How did it turn out for you? Share your experience with us in the comment section!