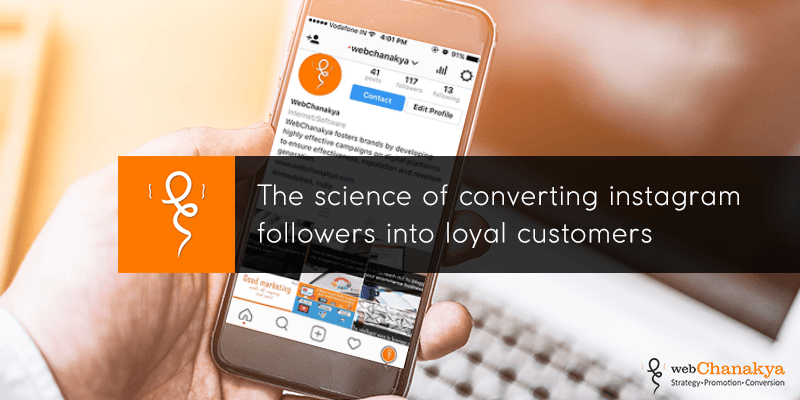 The science of converting instagram followers into loyal customers
November 26, 2016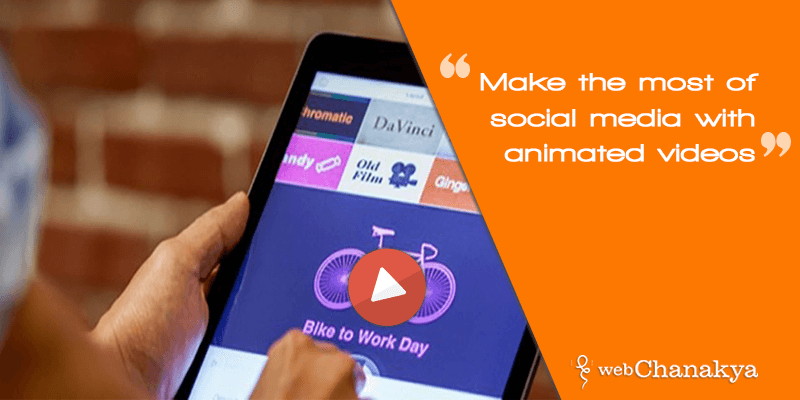 Make the most of social media with animated videos
December 5, 2016
Facebook is an amazing marketing tool that when used correctly can generate huge results.

One of the reason why Facebook is among the main ingredient of social media marketing is because it is free and has the capability to reach out to millions of people at a time.

It is pivotal to optimize your Facebook business page with best SEO practices in order to maximize conversions.

Create more engaging and comprehensive Facebook presence for your business and professional experience for your users on your page by exercising the following tactics.
1. Reinforce complete company information
You might think that no one pays heed to your description but that's just not that case.

Providing appropriate information on your business page can help you look professional and trust worthy.

Here are some points that you must consider to include on your business page profile:

Pick the category matches your industry or niche the most. It increases the probabilities your page will show up in internal searches on Facebook.

Just make sure that your username matches with your brand name. Fill in all your details, like address, location, hours and contact details.

Think of how you can sum up your mission in a very short and appropriate manner. Consider the description as your elevator pitch.

Briefly describe what your company is about. What your products or services are about, pay attention to specifications, your brand's vision and mission and the details that might be important to your audience.

Make a list of all the products and services you offer. Make sure that URL of your website is up to date on your page. It's better to make it the address of your homepage.

Filling in all your basic fields creates a positive impression and enables the people to reach out to you.
2. Emphasize your brand with your profile and cover photos
Cover photos have better visibility on Facebook business pages. Just make you're your cover photo is appealing and visually attractive and captures your brand's style.

The photos must be high-resolution and must have clear intent.

Make sure your cover photo is visually appealing and high-resolution, and aligns with your brand's style. It should also have a clear intent.

If want to draw attention to your campaign, content, or an event promoting it with your cover photo is a great idea. You can have a bunch of cover photos and rotate them according to the context of the campaign.

You can also add a text pertaining to the campaign to get more impact and even a link would do to direct users to your website.

Cover photos supports the brand's iconic style. Everything from the color and text to the aesthetics must be aligned to the brand and creative in nature.

Now coming to your profile picture, select something that makes your brand easily recognizable. Make sure you pick a photo that would look on both desktop and mobile.
3. Use the keywords strategically
Optimizing for your keywords is a crucial thing to consider when it comes to social media. Keep your targeted keywords in the strategic parts of your page.

Make sure to include them in your page title, about us section and URL, because they will appear in search results.

The name of your page relates to the title tag ad your brief description acts as a meta description tag. Just so you know, overusing the keywords is not a great idea so always mention them in the proper context.
4.Add call-to-action button
Specify a call-to-action on your business page, if you haven't done it yet. Make sure choose a call-to-action that fits your purposes.

There are many choices that can consider like Call Now, Contact Us, Book Now, Send Message, Sign Up, Send Email, Watch Video, and Play Game etc.

Now, it's on you to judge what suits the best for your page. Remember that your call-to-action must align with your desired action on your page.
5. Pin your important posts
Pinning your most important posts on the top of your Facebook business page allows to be in the spotlight and increases your visibility.

To pin a post, all you need to do is to just click the post and select Pin to top from the drop down menu.

You can pin the posts that are time sensitive like promoting you current and upcoming campaigns and events that are time-sensitive, such as posts promoting upcoming events or contests with deadlines.

Feature the content that you want to draw your viewers' attention. Give extra attention to the content on which you have put in lot of efforts through the pinned post.

Shed some spotlight on the content you've produced in partnership wit other brands and influencers.

Showcase the notable achievements and milestone you have achieved in the past. It is a great way to make notice of your brand and provide them with your little history.
6. Backlink to your page on existing channels
According to Google, the more inbound links you have on your page, the more convincing your page is and this would also rank your page higher.

That is why it is suggested that bloggers must have their content linked to other blogs and websites.
There is nothing wrong in accepting that the objective of Facebook is to create engagement and offer valuable and relatable content, hence you must tailor your mission to your audience.

It should be personal, creative, exciting and fresh. Individually, these optimization tips might be simple and easy and might make a small impact but collectively, they can help you in building a complete Facebook presence for your business.

Implementing these tips will not only improve your Facebook business page visibility but would also increase user engagement and experience, both of which are essential for your business success.